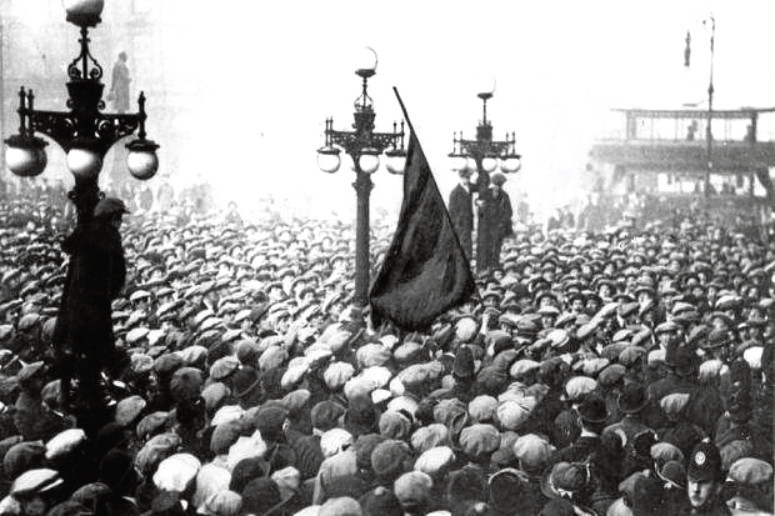 A MONUMENT should be erected in Glasgow's George Square to commemorate the 100th anniversary of a massive workers uprising, according to a leading historian.
Sir Tom Devine is calling for a permanent fixture to remember the demonstration which took place on January 31, 1919.
Police used baton charges against 60,000 men, women and children who took to the streets to campaign for a reduction to a 40-hour working week. But, alarmed by the prospect of an uprising, ministers sent 10,000 troops with tanks and machine guns to occupy the city.
Now Sir Tom, widely seen as the leading expert on Scotland's modern history, wants to see a monument created in time for the centenary of the battle next year to balance out the "social and political elite" of the statues currently in George Square.
They include statues of Queen Victoria and Prince Albert. Robert Burns, in the south west corner of the square, is the only member of the working class to be immortalised there.
Professor Devine said: "George Square is the main public concourse in Glasgow and the statues commemorate the great and the good.
"I think there needs to be a counterbalance to the social and political elite of the city which, at the moment, is exclusively commemorated there."