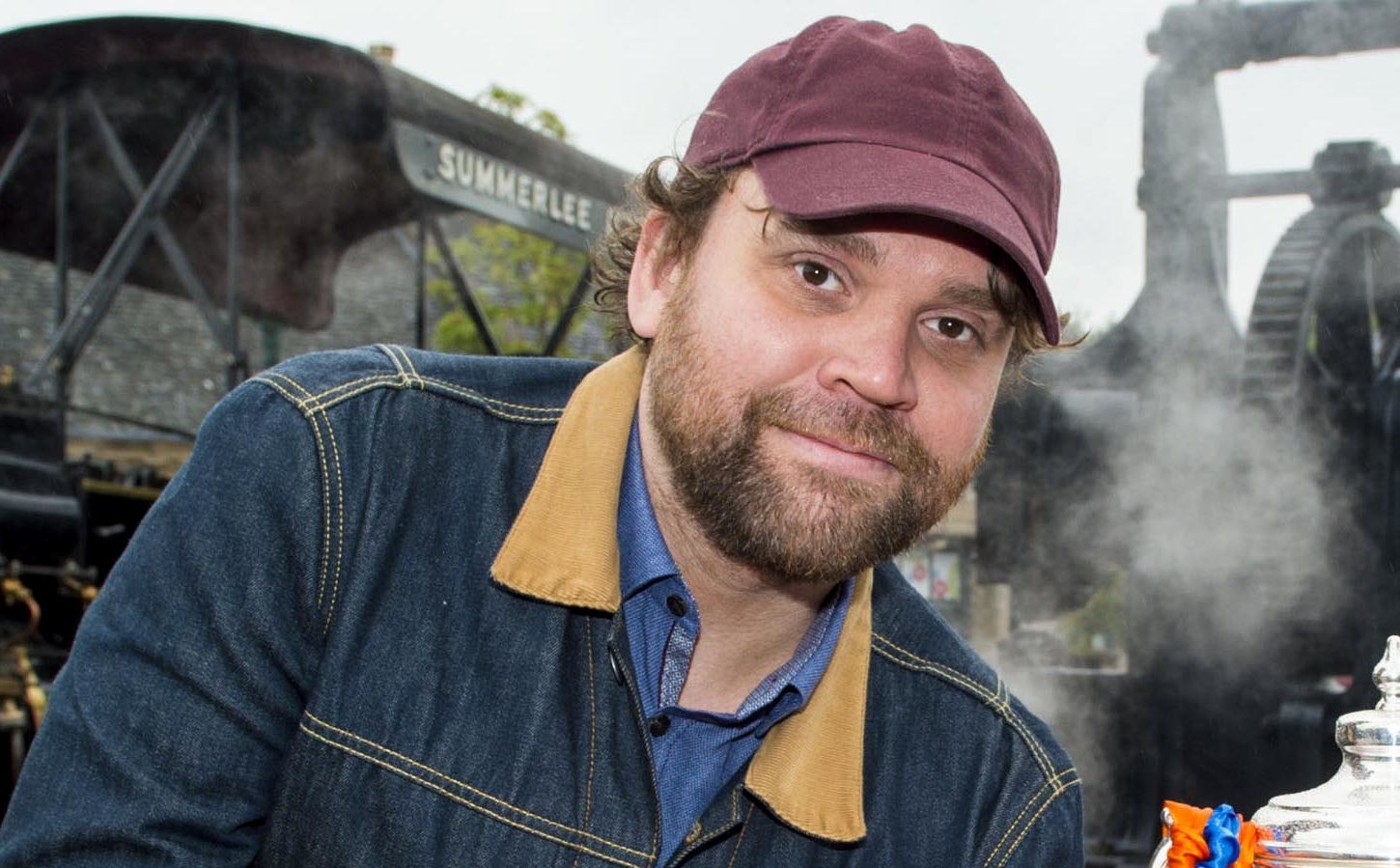 TRIBUTES have been paid to Scott Hutchison after a body was found in the search for the missing Frightened Rabbit singer.
His family was informed after police made the discovery in Port Edgar, near to where he was last seen in South Queensferry.
The 36-year-old had been missing since leaving the Dakota Hotel at 1am on Wednesday.
Body found in search for missing Frightened Rabbit singer Scott Hutchison
Over the past few days, countless people have shared their stories and memories linked to his music on social media, with many saying Hutchison's powerful lyrics had helped them through difficult times themselves.
Fans who woke up to the devastating news this morning continued to show their support for the much-loved musician as well as his his family and Frightened Rabbit bandmates.
Rachel England tweeted: "The news of Scott Hutchison has left me reeling. @FRabbits got me through some very dark days. Their music was like my own personal confidant. Like therapy. My heart is breaking for his friends and family"
Dylan Chambers wrote: "Devastated about Scott Hutchison. Frightened Rabbit had some of the most beautiful, pure music I've ever heard. This one's tough."
seeing this message scott hutchison personally wrote to a fan has broken me. for a man who's words and music have brought so much light to people in need – this situation feels all the more crushing pic.twitter.com/E8LIefK68j

— Adam Park (@admprk_) May 10, 2018
Martin McLay said: "Such sad news. His music has helped me through so much when I was down. His words articulated exactly how I was feeling during these times."
And Sam Driver wrote: "Frightened Rabbit will forever be a band that picked me up at one of my lowest points. Beautiful music with an ability to build an atmosphere unlike anything else. Absolutely gutted."
Selkirk-born Hutchison, who also performed solo as Owl John, studied at Glasgow School of Art and formed Frightened Rabbit in 2003.
The band, which was initially a solo project, expanded to include his brother Grant, and later Billy Kennedy, Andy Monaghan and Simon Liddell.
They have released several albums, growing a large fanbase in Scotland and later worldwide with their critically acclaimed fourth release Pedestrian Verse.
Make no mistake, we are the lucky ones. Our lives still intact. Our love still to give. Don't waste a moment.

Thinking of a fallen musical brother, who gave to us in song what he perhaps couldn't find in life.

With love to Scott Hutchison's family, in memory of a great man. pic.twitter.com/VptYmeQ5bo

— Roddy Hart (@roddyhart) May 11, 2018
Amsterdam-based Andreas Long tweeted: "Scott's openness about his mental health throughout Frightened Rabbit's albums was raw and honest, showed me and countless others that it's ok to feel pain and express these things. That legacy will go on."
US comedian Sarah Silverman wrote: "To @owljohn's brothers and family I'm so sorry. I'm just so sorry."
A number of musicians also shared their sadness at the loss of one of Scotland's great talents.
Belle and Sebastian's Stuart Murdoch tweeted: "Tragic news about Scott Hutchison. The whole music community in Scotland was praying for a different outcome.
"Folks, if you are up against it, having dark thoughts, please tell someone, family, a friend or a doctor. There is always another way, though it might not seem like it."
Franz Ferdinand's Alex Kapranos tweeted: "Awful news about Scott Hutchison. A terrible loss."
Tributes came too from the world of politics, with First Minister Nicola Sturgeon tweeting: "Heartbreaking news. My thoughts are with Scott's family, friends and fans. A remarkable and much loved talent."
Midlothian MP Danielle Rowley said: "Before I ever met Scott, I contacted him to ask if I could interview him for my uni magazine assessment, during the release of Pedestrian Verse.
"He agreed, gave me an amazing interview and so much of his time. He must've been very busy, it was very generous. I was over the moon.
"Also, and I know I won't be alone in this, can't even put in to words how much Scott's lyrics have helped me over the years. I've listened to The Midnight Organ Fight more than any other album. He gave so much to so many people. Thanks Scott."
Former SNP MP Angus Robertson tweeted: "Such sad news about Scott Hutchison. Feel lucky to have known him and love his music. Thoughts are with his family, friends and all Frightened Rabbit fans. RIP."
Author Chris Brookmyre wrote: "This loss is going to be felt for a long time, in so many different ways.
"Scott was an inspiration, someone whose work and presence filled you with thoughts of love, compassion, humanity, beauty and humour. It hurts to even think about that right now."
On Thursday Mr Hutchison's brothers, Grant and Neil, said they were "distraught" about his disappearance and appealed for him to get in touch.
The pair spoke about their sibling's fight with depression and how he had helped others by speaking about his condition.
Elder brother Neil, 38, said: "In relation to Frightened Rabbit, the band and Scott's work and how many people he himself has helped who might be suffering from the same emotions and feelings, that's been great to read."
He added: "He does suffer from depression, he has been very open about that in an attempt to help other people with similar conditions.
"He's kind, he's a great uncle to my three kids, a fantastic wee brother and an inspiring guy who is one of my heroes. "
"He's an inspiration to me and I miss him very much."
Grant, 33, a drummer with the band, spoke about his brother being an "inspirational" figure and a "hero" who he missed very much.
---
If you've been impacted by the news of Scott's death or ever need help, support or just someone to talk to, there are a number of helplines and online services. You are not alone.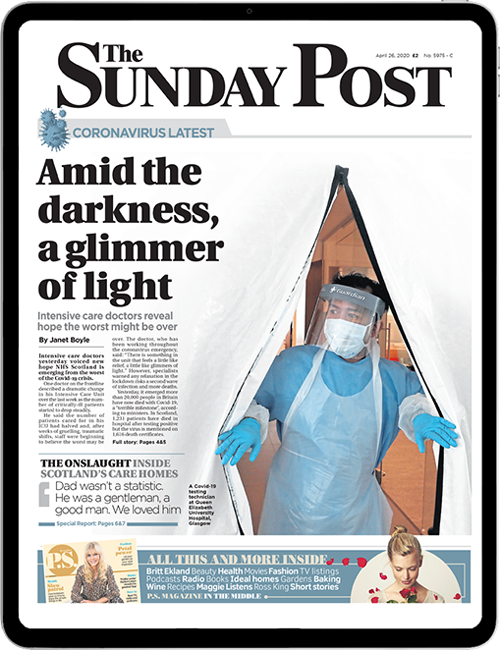 Enjoy the convenience of having The Sunday Post delivered as a digital ePaper straight to your smartphone, tablet or computer.
Subscribe for only £5.49 a month and enjoy all the benefits of the printed paper as a digital replica.
Subscribe