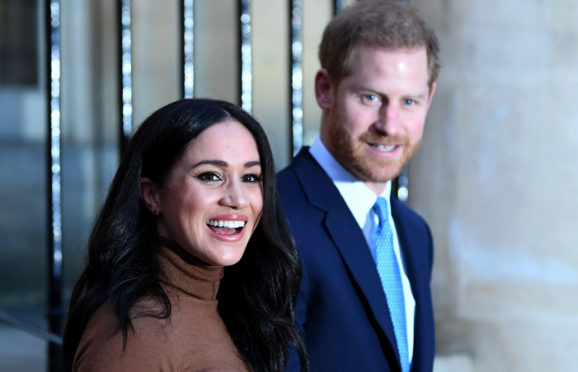 Prince Harry and his wife Meghan have shown decisively this week that when it comes to making decisions they know where their priorities lie.
There are many people who will disagree and think that family duties and responsibilities should come first.
Others will say that royal protocol hasn't been observed and the Queen should have been consulted before they announced their decision. But since childhood Prince Harry has known at firsthand what emotional pressure can do to a relationship and he is determined it will not destroy him or his marriage.
So with his fiery, independent spirit he wasted no time at the start of a new year to clarify how they will live their lives.
The little boy who watched his beloved mum Diana's heart and spirit be broken is not prepared to let history repeat itself.
Harry has always been sensitive and emotionally intelligent.
His grandmother Frances Shand Kidd told me during an interview some years ago that his personality, warmth, humour and vulnerability were very similar to that of her daughter Princess Diana. "He's one of us," she said at the time.
William is far more able to cope but there's a fragility to Harry.
An advocate for mental health awareness, he has recently started opening up about his own anxiety issues following the death of his mother.
He admits that bottling his emotions for years afterwards almost lead to a breakdown.
Maybe it's now got to a point where he simply needs to put his emotional welfare first.
Now that he has his own family to love, he clearly sees it as his priority to give Meghan and baby Archie the calm, happy, secure home life he yearned for and missed desperately after his mum's death.
It must have taken courage to make that decision. Marriage and fatherhood have helped him define who he is and what he wants. So although he will no doubt encounter opposition, that won't defeat Harry.
I can't help but think that Princess Diana would be inordinately proud of Harry.
As every mother knows, when you see your son grow into the person you always hoped he would be, and see him take on the responsibilities of marriage and fatherhood – it is a time of joy and satisfaction.
Job done!
By breaking with royal tradition and doing it his way Prince Harry has shown a quiet courage and resolve that I hope will bring him and the family he dearly loves, a life that has the happiness and emotional security, which he lost when his mum died.
---
Read Maggie Listens every week inside P.S. Magazine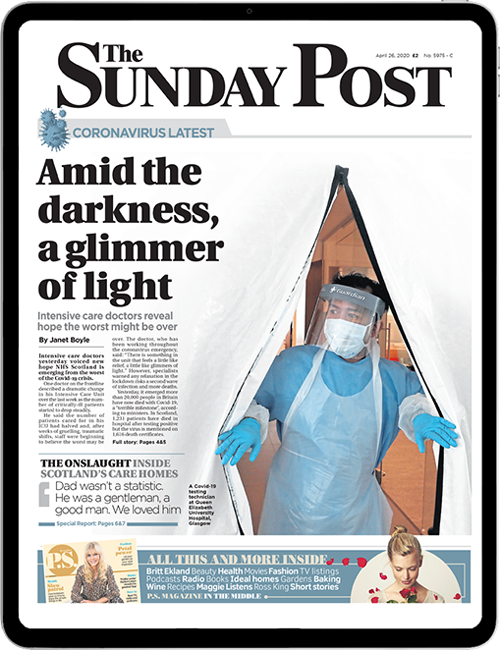 Enjoy the convenience of having The Sunday Post delivered as a digital ePaper straight to your smartphone, tablet or computer.
Subscribe for only £5.49 a month and enjoy all the benefits of the printed paper as a digital replica.
Subscribe