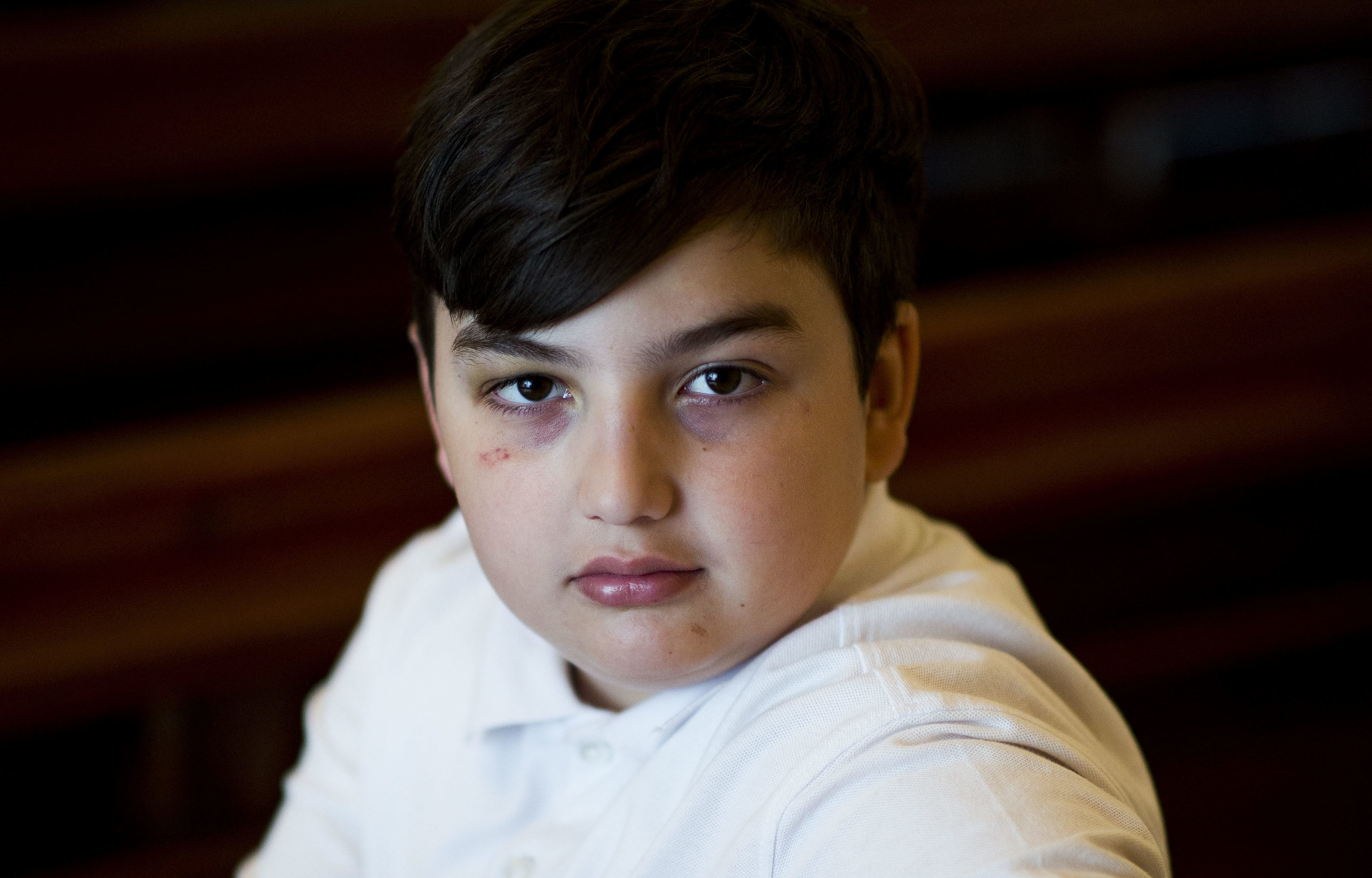 AN orphaned schoolboy is fighting extradition from Scotland just months after the death of his mother.
Giorgi Kakava, 10, who has lived in Glasgow since he was three, has been told he may be forced to return to Georgia where he was born.
His father died there after being threatened by gangsters and, after her husband's death, his mother Sopio, 35, who worked as a translator and was known as Sophie, fled with him to Scotland.
But she died in February and Giorgi's grandmother Ketino Batkhadze has now become his legal guardian. She fears gangsters in Georgia, in the former Soviet Union, have also threatened her grandson and his life would be at risk if he is sent back there.
The 59-year-old, known as Katie, said her daughter arrived in Scotland seven-years-ago after her late husband became embroiled with money-lenders.
She said: "Sophie was an intelligent girl but had a hard life in Georgia.
"She came to Scotland to escape gangsters that her husband owed money to who threatened Georgi's life.
"She hoped to build a good life here in Glasgow but she fell ill and after many months died at her home."
Mrs Bakhadze said her daughter was a "very kind and warm person" who adored her son.
"She was a perfect daughter who was my everything," she said.
"But she has gone, my heart is broken and I cannot leave Georgi alone.
"He is such a good boy and I am living for him now.
"He has no mother and no father and the best thing for him is to stay in Glasgow."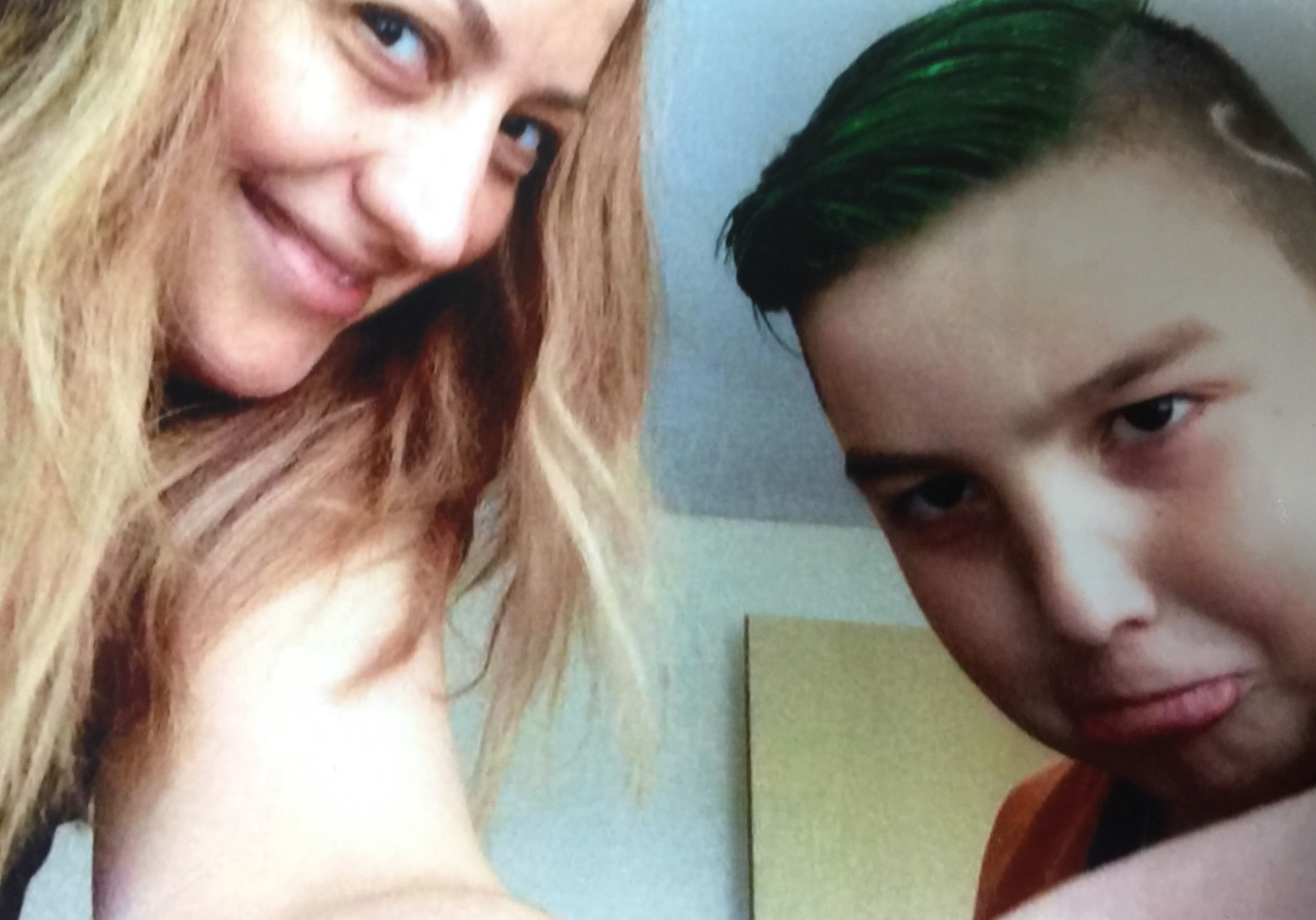 Mrs Batkhadze, said her grandson was very happy in the city.
He speaks only English, attends school in Glasgow and considers himself to be Scottish.
He has become a keen supporter of Celtic FC.
"Georgi doesn't understand a word of the Georgian language," she added.
"He only speaks English and has practically grown up in Glasgow where all his friends are so it would be very hard for him to go there.
"Sometimes I use Georgian words and I ask him 'why don't you understand?' and he says 'because I am Scottish."
Mrs Batkhadze, who has lived in Glasgow without proper documentation for 14 years, and her grandson are awaiting the outcome of applications for asylum.
Paul Sweeney, MP for Glasgow North-East, has taken up the case and has contacted the Home Office on their behalf.
He said: "This case has been particularly tragic and I am standing ready to assist the family with their asylum application and ensure that we do everything we can to provide Giorgi with as stable an upbringing as possible, surrounded by his family and friends in Glasgow."
Sopio's funeral was held in Springburn Parish Church in Glasgow on February 9.
It was led by Church of Scotland minister Brian Casey, and Father John McGrath, a parish priest in Springburn.
They incorporated Georgian traditions into the service so Georgi could properly say goodbye to his mother, whose body was repatriated to Georgia for burial.
Around 40 people attended the service, which included Georgian Orthodox Church traditions such as the recital of the Lord's Prayer in Aramaic, the language of Jesus Christ.
Incense was burned in a Thurible, a metal censer suspended from chains, with the smoke wafted over the closed casket.
The aromatic material is understood by the Orthodox Church as symbolising the sanctifying grace of the Holy Spirit and the prayers of the Saints rising to heaven.
Mrs Batkhadz says she always intended to return to Georgia.
But she decided to stay after her daughter, who was a freelance translator and spoke four languages, fell ill.
Mrs Bakhadze, who was a primary school teacher in Georgia but made a living in Glasgow cleaning houses, said it was her hope that Georgi continued to grow up as a "Scottish boy".
In a direct appeal to the UK Government and cross-party politicians, she said: "Please help Sophie's family.
"Her son is a good boy and she just wanted to give him as normal a life as possible in Scotland."
Mr Casey said Sophie's story had touched many hearts in Springburn and a tree in her memory, and others who have lost loved ones, has been planted in the church grounds.
"It warmed my heart to see the love, support and care in this community for a family who came from abroad and were accepted with open arms," he added.
"I am a chaplain at Georgi's school and to finally hear his backstory, four years after meeting him, is heartbreaking.
"He is such a happy wee boy and I could not in good conscience stand by and watch him being sent back to a country that he doesn't know and where his life is potentially in danger.
"Georgi is, by all intents and purposes, a Scottish boy and I would appeal to the Home Office to examine this case with love and compassion".
Solicitor Andrew Bradley of Peter G Farrell Solicitors is representing the pair.
He said: "It is difficult to imagine what Georgi is going through.
"For many people the grieving process takes months or years.
"While trying to recover from the loss of his mum his future hangs in the balance.
"Georgi faces the possibility of being taken away from his home and friends in Scotland to what must now be a strange country.
"If the Home Office saw fit to make a decision in his favour, it would no doubt be a huge weight off his mind."
Church of Scotland congregations the length and breadth of the country are actively working to support asylum seekers and refugees.
A Home Office spokesperson said: "The UK has a proud history of granting asylum to those who need our protection and every case is assessed on its individual merits."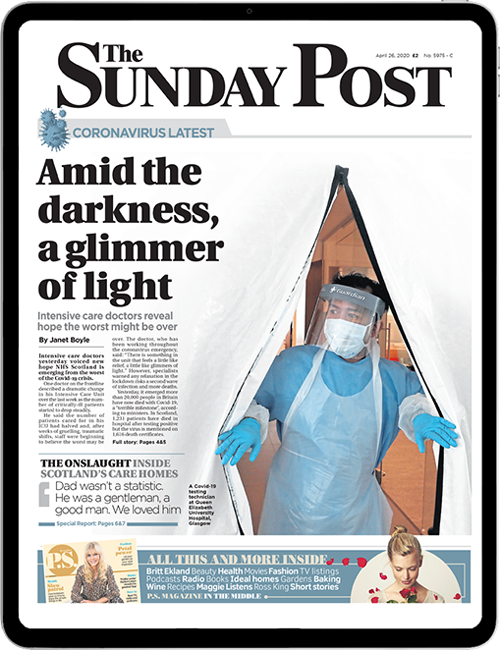 Enjoy the convenience of having The Sunday Post delivered as a digital ePaper straight to your smartphone, tablet or computer.
Subscribe for only £5.49 a month and enjoy all the benefits of the printed paper as a digital replica.
Subscribe