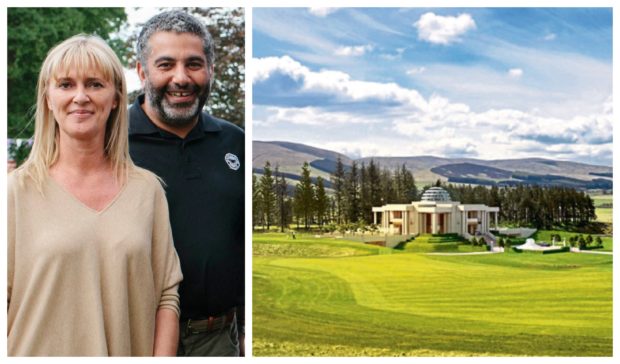 The tycoon owner of Highland Spring has revealed his frustration at objections to his family's business plans in Perthshire and warned the complaints might cost jobs at the bottling plant.
The company is owned by 88-year-old businessman Mahdi Altajir, a former UAE ambassador to the UK who is Scotland's fifth-richest man with an estimated fortune of £1.6bn.
However, in an interview broadcast yesterday, his son, Mohsin Altajir, revealed his family have discussed how much money they could save by automating Blackford-based Highland Spring, which employs about 500 people. And he said the family – which owns 20,000 acres of land in Perthshire – was upset when locals objected to a £16m factory extension that was given the go-ahead, doubling production at the Blackford site.
Speaking to Radio 4's The Patch, he said: "We've spoken together about what the automation of Highland Spring would save us. But, as a family, we choose not to do it because we feel this has given us luck, this place.
"It's given us wealth and, at the end of it, we want to support the communities around us, but there's only a certain amount that one can take."
Mr Altajir said some Scots don't like "successful people" and he suggested locals who objected to the expansion of the Perthshire plant were ungrateful.
He said: "When we built the ­extension at Highland Spring the amount of people that objected… you're thinking that I've been feeding your family for that last 30 years, why would you object? It's your livelihood, for God's sake."
Mr Altajir, who owns Perthshire ­pedigree beef company Highland Wagyu with his wife Martine, also said his family would be happy if Scotland became a Monaco-style tax haven if the country votes for independence. But he warned that uncertainty created by the prospect of independence – and by Brexit – means they are reluctant to invest more of their millions in Scotland.
Mr Altajir's brother owns the ­unfinished golf resort gWest near Gleneagles, which was first announced in 2007. The course is well maintained and there is a clubhouse, but it is yet to open and plans for 170 luxury properties on the site have been shelved.
He said: "Brexit has come along, Scotland is screaming for independence, and you want the chance to invest, and the next phase of gWest is another £50m, £60m, maybe £100 million. We're not willing to put that sort of money in if we don't know what the future is."
The chief executive of Highland Spring, Les Montgomery, said in 2017 businesses were "fed up" with the Scottish Government's push for independence, prompting some nationalists to say they would boycott the brand.
Mr Altajir said: "If tomorrow Scotland got independence and they started to turn it into a tax haven like Monaco, we'd be the first there to put the money in. But the way we are today, where it looks like taxation is going to go up, the local council and local villages are going to control everything, then no, maybe it's not the place I need to put my money."
The Scottish Conservatives and the Scottish Liberal Democrats said Mr Altajir's comments about independence indicate SNP plans for another referendum are stifling investment in Scotland.
Scottish Conservative shadow ­business secretary Dean Lockhart MSP said: "The SNP has made Scotland the highest-taxed part of the UK and this has clearly damaged business investment and confidence."
Lib Dem Scottish affairs ­spokeswoman Wendy Chamberlain added: "Every day that the threat of independence hovers over Scotland we're losing possible investment."
SNP MSP Tom Arthur said Brexit was the biggest threat to Scotland's economy. "With independence, Scotland will have the full powers to take decisions that are in the best interests of our economy, our businesses and our people," he added.
Speaking to The Post last night, Mr Altajir insisted Highland Spring would not be automated. He said: "We're not automating anything. Scotland is good to us and we need to be good to them."
However, he underlined his ­criticism of locals who objected to his family's plans. He said: "We help the locals, we try to do as much as we can, but it's hard work.
"There was a planning application for a slip road from the A9 [to Highland Spring] but the locals said no. They wanted the lorries coming through the village because it would bring business. But there's not much there.
"We bought the Blackford Hotel to knock it down and build a park for the children but the building was listed and we couldn't knock it down. It's little things like that makes you say after a while, we give up."
Highland Spring wanted to ­demolish the 18th-Century Blackford Hotel in order to build a multi-million-pound HQ but Historic Environment Scotland awarded protected C-list status to the hotel, saying it was "one of the village's most architecturally distinctive buildings".
When asked about the prospect of another Scottish independence referendum, Mr Altajir said: "We're waiting to see what Scotland will do. Whatever happens it will be fine, it's a great country."
A spokeswoman for Highland Spring said: "We will not be making any further comment."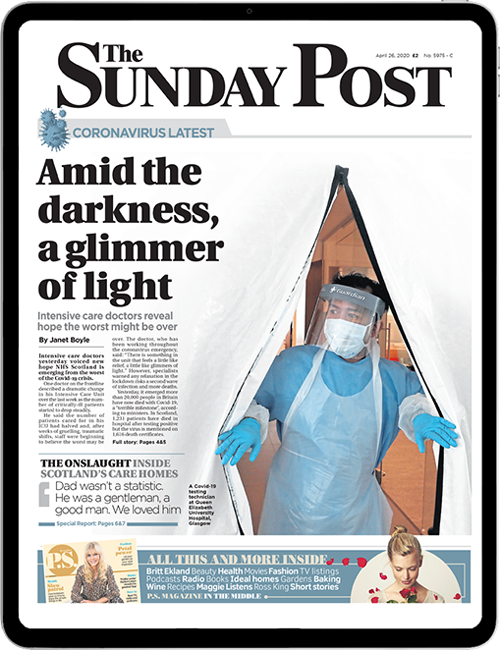 Enjoy the convenience of having The Sunday Post delivered as a digital ePaper straight to your smartphone, tablet or computer.
Subscribe for only £5.49 a month and enjoy all the benefits of the printed paper as a digital replica.
Subscribe