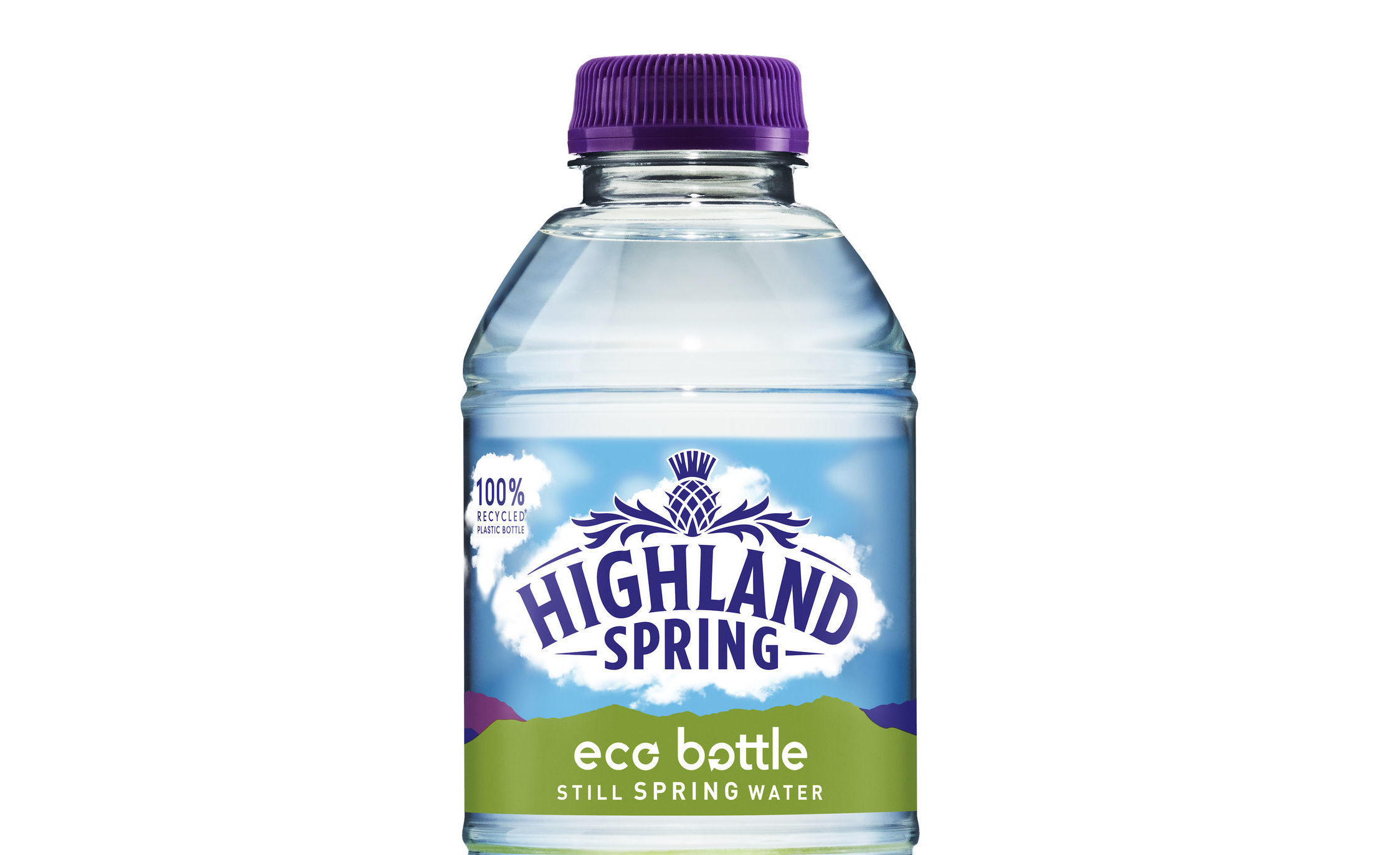 HIGHLAND SPRING has announced its water bottles will be produced from recycled plastic following a successful trial.
This month will see the permanent launch of the Highland Spring eco bottle across supermarkets.
The bottles are made from 100% recycled plastic, excluding the cap and label, which are themselves recyclable, the company said.
Highland Spring said customers had expressed a "significant desire" for more eco bottles when trialled at Tesco and Sainsbury's stores last summer.
Group chief executive Les Montgomery said: "We are grateful to shoppers who gave us their thoughts and feedback.
"Increasing our use of recycled plastic is an absolute priority for Highland Spring and this is a hugely exciting step in our mission to provide healthy hydration choices in environmentally sustainable ways."