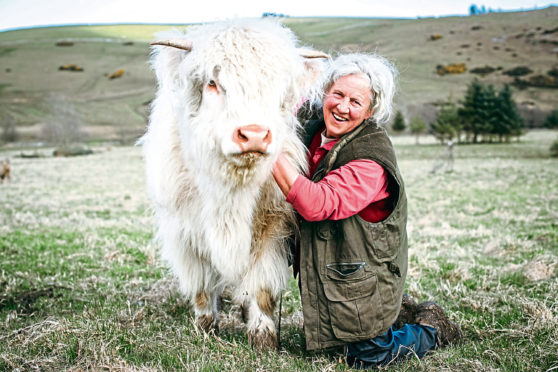 She is the adorable white Highland calf who beat all the odds to survive and has more than 4,000 followers worldwide on the internet.
But now year-old Molly Moo Moo Corona is at the centre of a tug-of-love between her registered owner and the woman who reared her by hand.
Rosie Douglas, a smallholder from Earlston in the Scottish Borders, had Molly delivered to animal lover Wilma Howe when she was just three days old to see if she could save her.
Molly Corona – so called because she was born in the midst of a lockdown – was unable to suckle and, after being rejected by her mother, was not expected to survive unless she could be hand-reared.
Rosie contacted Wilma knowing about her passion for adopting and caring for rescue animals. After receiving around-the-clock care over a period of several weeks, Molly survived and Wilma claims that she was then gifted to her by Rosie.
However, Wilma says Rosie has changed her mind and decided to keep Molly, who has been moved from Wilma's previous home to a farm near Galashiels.
"I tube-fed Molly for four weeks before she took her first bottle and I paid for all her injections and food," Wilma, 53, said. "I even taught her how to moo.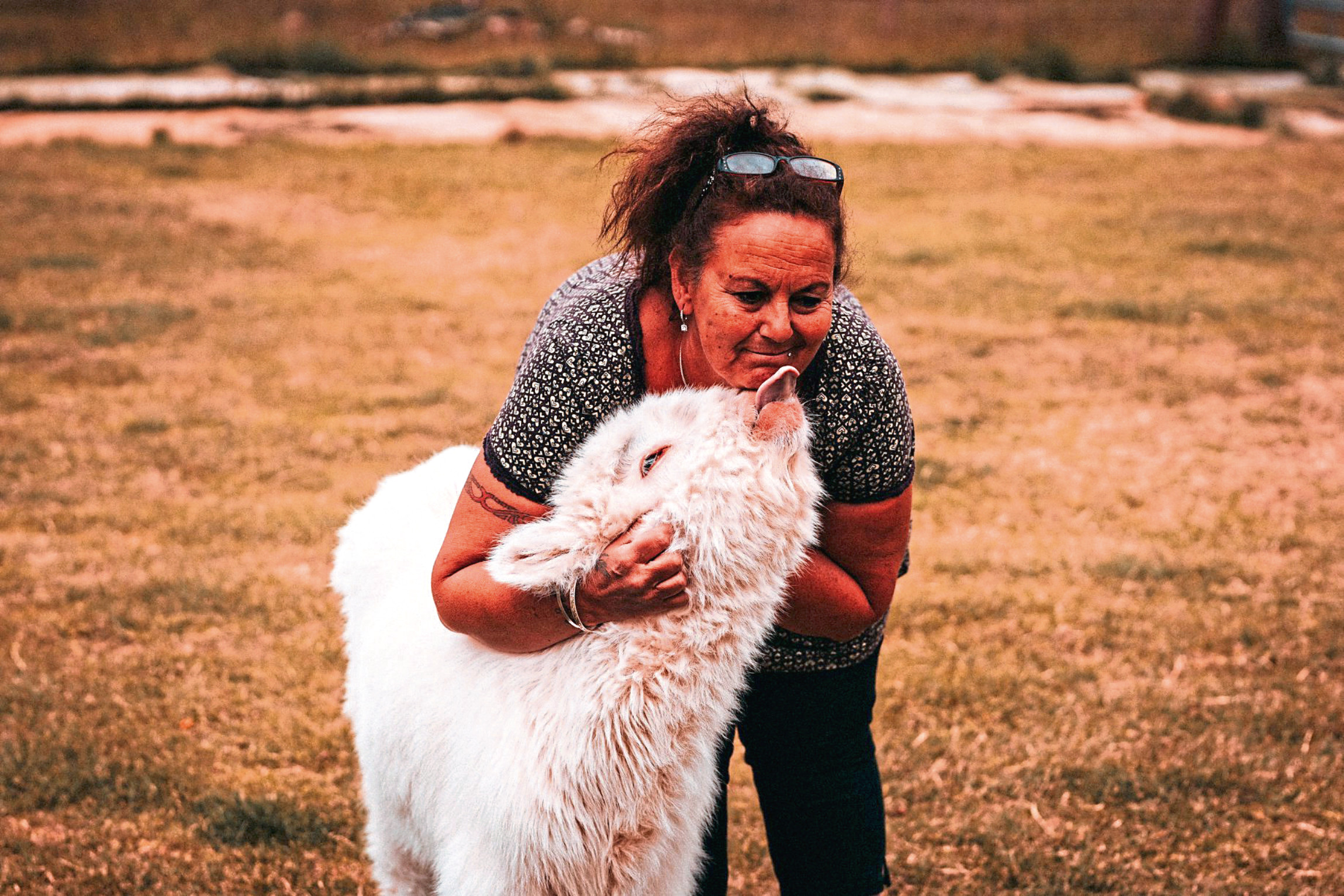 "Molly followed me everywhere and is just like one of the family. It is like something out of Born Free. It has ripped my heart out that Rosie has taken her back.
"That coo is my bairn."
Molly's story of survival captured the hearts of thousands of people online after Wilma created a Facebook page for her.
Animal lovers from as far afield as China, Australia and the US have been following the cute Highland cow's exploits.
Fans regularly visit her Facebook page to watch videos of Molly feeding, having her hair and teeth brushed by Wilma, and playing with the family dogs and cats. A Molly Corona calendar was also a hit, with proceeds from sales going towards her upkeep.
However, when Wilma recently moved out of the farm caravan she shared with her former partner, she was stunned when Rosie had Molly shifted.
"Rosie gifted her to me and I can't understand why she has now changed her mind," Wilma said. "I have all these people on Facebook asking where Molly is.
"I have even tried to buy Molly back from Rosie but she doesn't want to sell."
Although Rosie's name is on the ownership paperwork for the calf she admits she did tell Wilma she could keep Molly, but has since had a change of heart.
Molly is now with some of Rosie's other cattle at a family member's farm and she said she plans to parade her at livestock shows. "I did give Molly to Wilma and her partner and I said they could look after her and keep her," Rosie said. "But after Wilma moved away from the farm I decided it was best for Molly to stay with the other cows.
"Wilma idolises Molly and she has certainly tamed her. I am thinking of showing Molly at agricultural shows and someone who organises outdoor parties has also shown an interest.
"There is no vindictiveness. Wilma is very welcome to come and see her any time she likes.
"I am very fond of Wilma and I appreciate her dilemma. I would be happy if we could take her to farming shows together."
However, Wilma insists she won't rest until Molly is returned and is now exploring if any legal action might be possible.
She said: "I feel so let down and I am not sure where I stand with getting this wee soul back to me. I miss Molly so much and so do her followers from all over the world."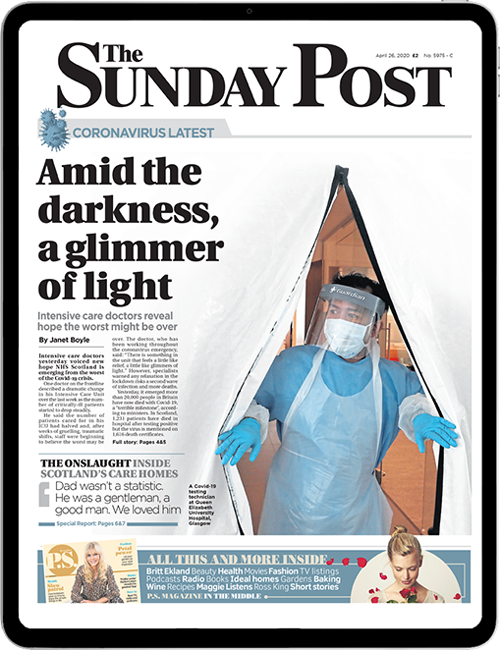 Enjoy the convenience of having The Sunday Post delivered as a digital ePaper straight to your smartphone, tablet or computer.
Subscribe for only £5.49 a month and enjoy all the benefits of the printed paper as a digital replica.
Subscribe