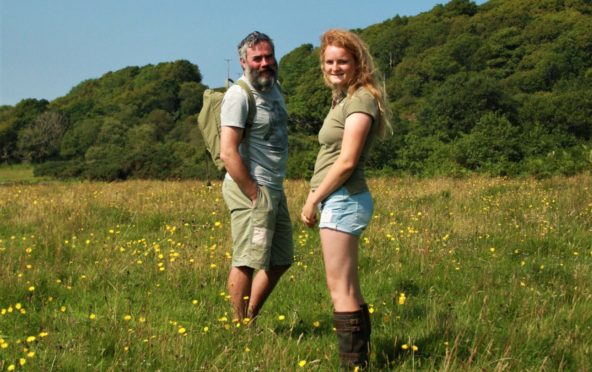 A tiny Highland community is seeking a wealthy benefactor to save their dream of reviving a ghost estate.
People in Morvern, west of Lochaber, have big plans for Killundine, 6,000 acres of forestry, moorland and rich farmland on the north shore of the Sound of Mull, which they say could bring vital new jobs and families to the area.
The deserted estate near Lochaline has five homes and a range of other buildings, most of which have lain unused for years. Fertile fields are overgrown with rushes and bracken: it once produced so much grain it had its own mill.
Even the local shepherd who leased the moorland for his flock has given it up, and buildings in the silent farmyard are starting to fall apart. The ground's only use is for deer stalking.
Morvern has just 350 adults, but the estate could provide badly-needed homes, crofts and livelihoods to half a dozen families, bolstering the local school roll of just 12, and rooting people in the area, according to the Morvern Community Woodland group (MCW).
Buying it could give environmental enthusiasts a chance to revive the remains of its once-rich temperate rainforests of hazel, oak and ash. With stunning views from Ardnamurchan in the west to Ben More on Mull, it could also be a holiday paradise, feeding the local tourism economy.
It is one of a number of community buyouts being proposed around Scotland, including in the Borders where the Duke of Buccleuch, one of Scotland's biggest landowners, is offering to sell land to three communities, Newcastleton, Langholm and Wanlockhead. They have been awarded up to £1 million each by the Scottish Land Fund – a government scheme funding buyouts – but are still falling short of the asking prices.
In Lochaline, the group needs to find £1.7m by October 31 to complete a proposed £2.7m deal to buy Killundine – and can see no way of doing that without a benefactor. Veronique Walraven, who chairs MCW, said: "It's heartbreaking to see it in this state, when it is such a special place where people would love to live – it could do so much for the community."
The Lauder family, who bought it in 1971, have agreed a deal below market value, and are keen for MCW to take over. The group had hoped to get the whole price from the Scottish Land Fund in June this year, but the fund has seen increasing demand on its £10m-a-year community buyout pot in recent years, and awarded MCW just £1m. To get that, they must raise the rest by October 31.
Veronique says crowdfunding and small-scale donations are unlikely to be enough: "We are looking for big donors or organisations to support us who can see the value of this, how incredibly special it is and how much the community can get out of this if it owned it.
"If anybody's got maybe half a million pounds lying around just let us know. Please come forward, we really could do with that!"
Once big donations are received, a public appeal could make up any shortfall, says Veronique. She is keen to restore the tumbledown buildings of the farmyard as homes or business units, including a car-repair garage. The main farm itself might not be economic to revive but instead it could be used for woodland crofts, where tenants combine farming with forestry. They are in demand among the young working-age people they want in Morvern to bolster the population.
Key to boosting the community is getting more children at Lochaline Primary School, which was graded "excellent" in recent inspections. "We have an amazing school but only 12 kids are enjoying that education – that's a real shame," Veronique said.
Vaila Kennedy, 20, from Lochaline, is a director of MCW. She is studying rural business management in Edinburgh, and would love to live and work where she grew up. But, she said: "The prospects for someone like me of finding a home and work here are quite limited. There are not that many job opportunities and housing is limited. It's a real struggle if you want to leave your parents' house. I really love it here and somewhere like Killundine could create opportunities for people like me, if they could live and work on the estate."
If they buy the estate the group plans to harvest £1m of standing timber on the estate, using the cash generated to revive it and replant the woodlands with a mix of commercial conifers and native broadleaf trees.
Ecologist Alasdair Firth works for the Woodland Trust environmental charity and is also a director of the Morvern group. He said the estate has considerable areas of Scotland's native rainforest, made up of trees such as hazel, oak, ash and a huge number of shrubs, mosses and lichens.
It also has 1,000 elms, a precious resource after disease killed off most of the native species. All of it is currently threatened by invasive rhododendrons and deer grazing, which the buyout group would deal with.
He said Killundine's great potential for walking and mountain biking could make tourism part of the revival: "You get great views from Beinn Bhuide, all the way to Ben Nevis. On a clear winter's day, you can see the Western Isles and Coll, Skye and Eigg, Knoydart, all the west coast."
Agents Bell Ingram manage the estate for the Lauder family, and say two of the estate's houses are used "from time to time". Bell Ingram's Mike Thompson said they turned down a private buyer more than two years ago in favour of the group's bid, of which they are "wholly supportive".
But he said delays over the deal had been frustrating as "extremely limited farming activity" has led to the deterioration of the farmlands and buildings, and added: "This period has also had a significant financial impact on the owners in terms of ongoing costs."
---
Brian Wilson: Until landowners can no longer set the price asked of communities, reform will remain a mirage
Proposed community buyouts in Morvern and on Buccleuch Estates around Langholm could be beacons for Scottish land reform.
In reality, however, they demonstrate why we are still nibbling at the edges of that historic challenge in the absence of legislation that will actually make a difference.
Both these initiatives are struggling to meet an asking price – £2.5 million and £6 million respectively. The Scottish Land Fund can now chip in no more than £1m apiece.
The problem is obvious. Supposing the Land Fund was doubled, it would easily be consumed by just a handful of buyouts leaving the central issue of "who owns Scotland?" virtually untouched.
Since it was rebooted in 2016, the Land Fund has supported only one major acquisition. Before the £1m cap was in place, it chipped in £4.4 million for the island of Ulva with a population of six people.
That confirmed the total unreality of expecting a Land Fund to support any significant transformation – so long as vendors set the price, according to commercial valuations.
In the early days of the Land Fund, there was a far bigger bang for the buck because most buyouts were of crofting estates with much less commercial value due to the constraints of crofting tenure.
That led to most of the Outer Hebrides now being community-owned – a radical step forward which allowed progress in developing local economies and retaining population.
But this was low-hanging fruit and Scottish Government policy has ignored the reality that, elsewhere in Scotland, a Land Fund alone is of little value. There must be public-interest powers to intervene in the land market – and set the price accordingly.
In the absence of fundable buyouts, the Land Fund spends its money on community assets – from lighthouses to public toilets. While worthy, these have nothing to do with the great political challenge of land reform.
Meanwhile, Scotland continues to have the most unequal distribution of land ownership in Europe. Estates are bought and sold without the slightest test of suitability for ownership, far less the views of any community.
The SNP has long talked the talk on Scottish land reform but, after 13 years, has done precious little to walk the walk.
Without legislation which transforms the balance between "the right to own" and "the right to buy", Scottish land reform will remain largely a mirage while assorted lairds, sheikhs and oligarchs rule their private kingdoms.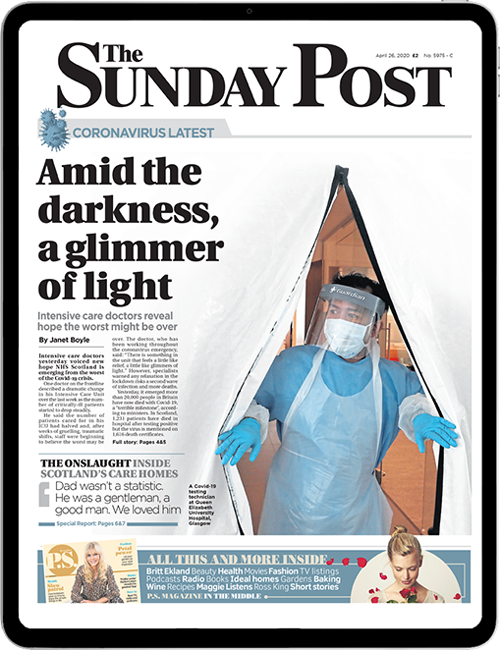 Enjoy the convenience of having The Sunday Post delivered as a digital ePaper straight to your smartphone, tablet or computer.
Subscribe for only £5.49 a month and enjoy all the benefits of the printed paper as a digital replica.
Subscribe