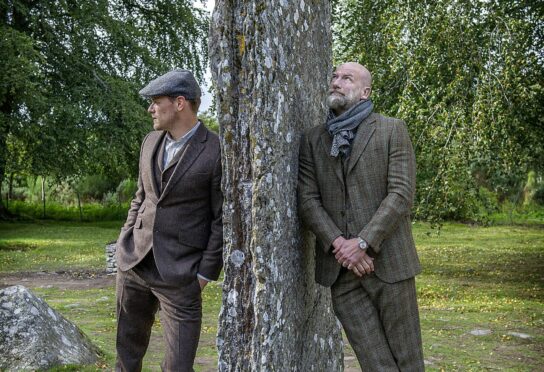 Outlander stars Sam Heughan and Graham McTavish burst into the Zoom call like a comedy tag team.
The banterful pair forged their friendship in 2013 when McTavish auditioned for the part of Highland warrior Dougal MacKenzie in the hit series that stars Heughan as the Jacobite Jamie Fraser.
The friendship, built on a shared passion for their Scottish homeland, gave rise to a travel docuseries Men In Kilts that aired in the UK earlier this year and a book – Clanlands: Whisky, Warfare And A Scottish Adventure Like No Other – based on the camper van road trip.
With a sequel about to be released, the pair are looking back on the miles since their first encounter. McTavish says: "We met at my audition for Outlander in 2013.
"Sam had already been cast, so I was coming in to do a couple of scenes with him. Neither of us would ever have imagined that years later we would have been going around Scotland in a camper van and writing a book together."
McTavish – whose family live in New Zealand as he travels the world to work – adds: "If you go through these kinds of experiences and do these things together you become closer and closer without realising that it is happening."
"A bit like in the trenches, is that what you're saying?" Heughan interrupts, smiling.
"The good side of the trenches, not fighting the opposite trench. We are in the same trench," McTavish responds. "We have got to know each other pretty well, and we do see each other a lot."
Heughan says: "Graham likes the finer things in life, so it normally evolves around me paying for his dinner.
"On a road trip, you get to know a lot about your travel companion. Despite his grumpy exterior and how he gets angry when he gets hungry, Graham is a great travel companion."
McTavish reciprocates: "That's because Sam really is up for anything. He has a very good effect on people who are slightly more reluctant – people like me.
"If you allow yourself to be open to those experiences, Sam can carry you along with his enthusiasm and adventurous nature."
Now with its follow-up – The Clanlands Almanac – to launch on Tuesday the pair reveal humour and a healthy dose of competition is the glue that bonds them, bridging their near-20-year age gap.
McTavish, 60, says: "We are expanding the format of the original book and talking about Scotland as a whole, celebrating its culture, the clans, its landscape, its food, its drink; all of the things we love about Scotland.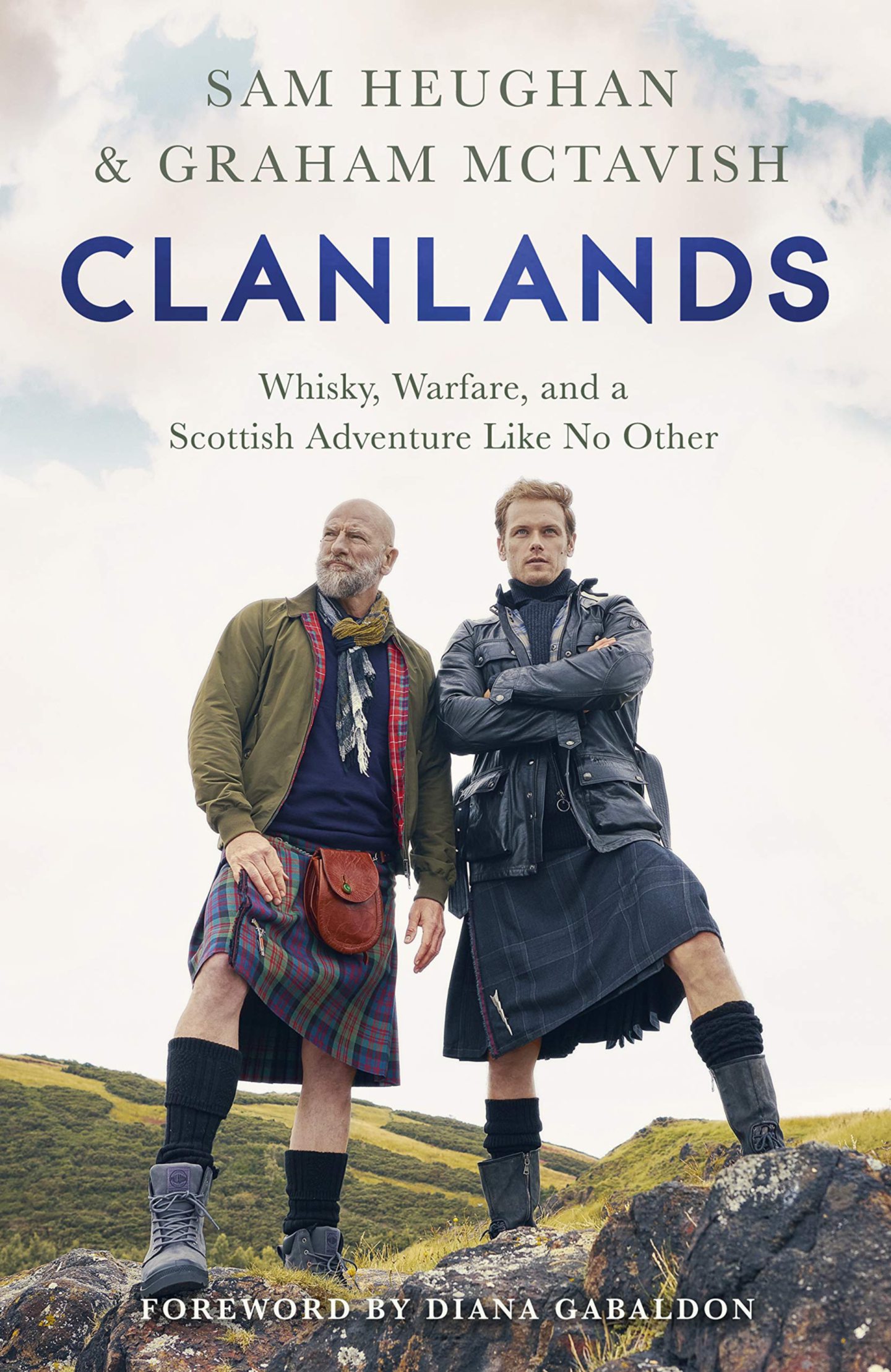 "It's a lovely mix of personal anecdote, historical fact and the experiences we have had. But humour is the thread that runs through the whole thing."
And McTavish insists age has never been a barrier in his friendships: "I have always said long before we did this sort of thing that acting is a great leveller.
"When I did work with older actors, I never thought about them being older and, similarly, when I have actor friends like Sam, who are younger than me, I just don't think about it."
Heughan, 41, adds: "There are many experiences we talk about individually in the book, but there are many shared experiences we have bonded over.
"It doesn't matter who you are or what age you are, you do a trip around the western isles of Scotland it is going to have the same effect on you both; you are going to be impressed by its beauty."
And the pair hope their books will inspire readers to "craft their own journey" around the country they love".
Meanwhile, they will be working on a fourth project together which, for now, is secret. And McTavish is finishing filming the Game Of Thrones prequel House Of The Dragon and is Sigismund Dijkstra in season two of The Witcher, out next month.
Heughan will be back filming Outlander as well as starring in the Doug Liman film Everest with Ewan McGregor.
---
The Clanlands Almanac by Sam Heughan and Graham McTavish is published by Hodder & Stoughton.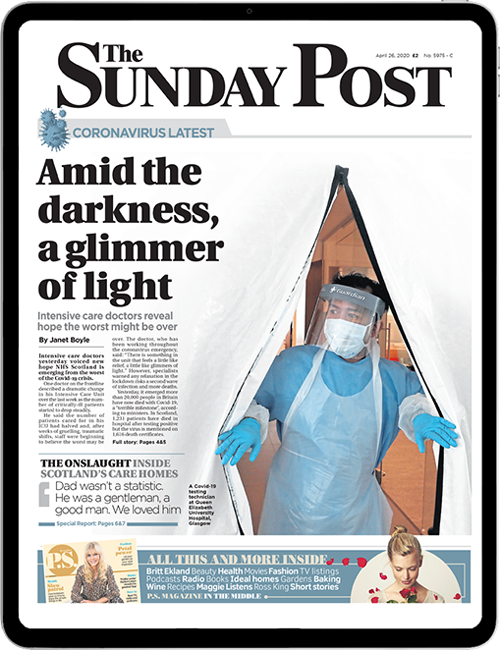 Enjoy the convenience of having The Sunday Post delivered as a digital ePaper straight to your smartphone, tablet or computer.
Subscribe for only £5.49 a month and enjoy all the benefits of the printed paper as a digital replica.
Subscribe