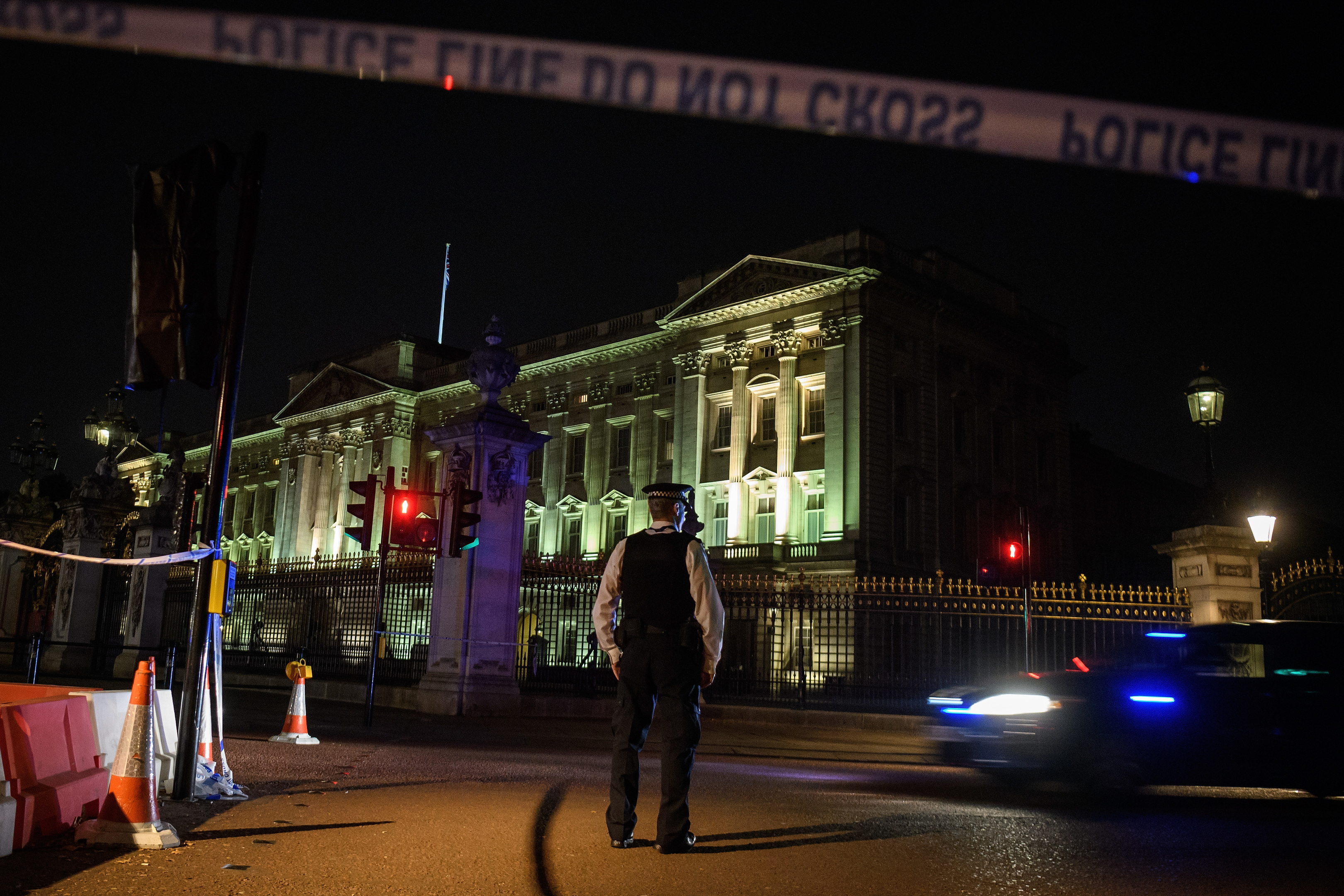 A MAN who deliberately drove at police outside Buckingham Palace and then "reached for a 4ft sword" was last night being held under the Terrorism Act.
Three officers were injured as they grappled with the man, who repeatedly shouted the words "Allahu Akbar".
Yesterday, PM Theresa May tweeted her praise for the unarmed officers, who, she said: "Acted quickly and bravely to protect the public, demonstrating the dedication and professionalism of our police."
The incident began when a man drove a blue Toyota Prius at a marked police vehicle just after 8.30pm on Friday night.
Commander Dean Haydon, of the Metropolitan Police counter-terrorism branch, said: "Uniformed officers then confronted the driver of the vehicle and during that confrontation the driver reached for a four-foot sword that was in the passenger footwell.
"CS gas was used as part of the arrest and during the struggle the individual repeatedly shouted the words 'Allahu Akbar'."
Eye-witness Kiana Williamson said: "There was one police van and one car. There was also a civilian's car that had veered towards the police car.
"They were trying to get the man out of the car, shouting, more police were arriving at the scene and the man was fighting back.
"I saw one injured policeman with an injury to his arm, although it didn't look severe."
The suspect was arrested at the scene on suspicion of grievous bodily harm and assault on police. He was further arrested under the Terrorism Act 2000.
It is understood that no members of the royal family were in Buckingham Palace when the attack happened.
It took place in a restricted area in Constitution Hill, close to Buckingham Palace.
London Mayor Sadiq Khan hailed the "heroic and professional" response from police and thanked them for ensuring no members of the public were hurt.
Mr Khan called on Londoners to be "alert but not alarmed".
A 26-year-old man from the Luton area is in custody at a central London police station.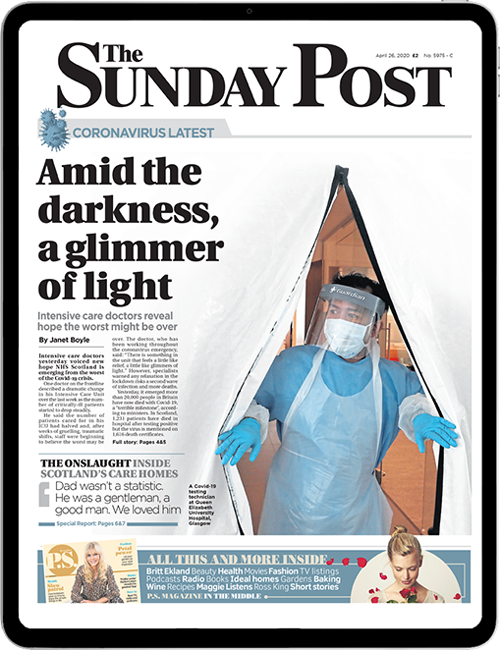 Enjoy the convenience of having The Sunday Post delivered as a digital ePaper straight to your smartphone, tablet or computer.
Subscribe for only £5.49 a month and enjoy all the benefits of the printed paper as a digital replica.
Subscribe