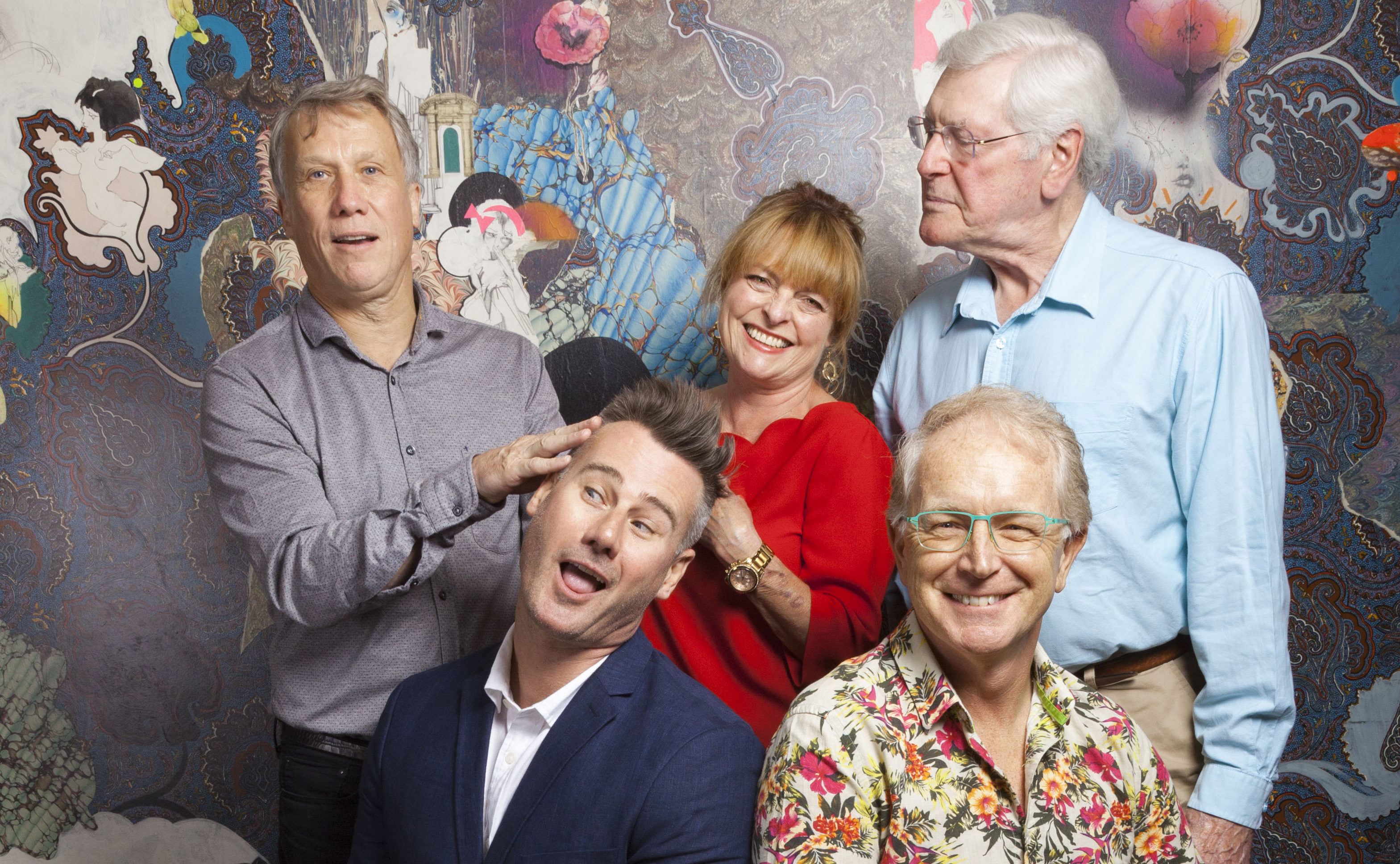 IT was the show that had generations of children glued to the box – while fankled up in yards of sticky-back plastic.
The BBC's Blue Peter will celebrate 60 years in October but, before that, six former presenters will star in a comedy drama paying tribute to the world's longest-running children's TV show at the Edinburgh Fringe.
Mark Curry, Peter Duncan, Janet Ellis, Peter Purves, Val Singleton and Tim Vincent will all take part in the play, Once Seen On Blue Peter.
Set backstage at a fictional TV awards ceremony when the presenters gather to received a special award to mark the anniversary, the play is being produced by Vincent and has been written by Olivier Award winner Tim Whitnall, who wrote a hit one-man West End play about Eric Morecambe. They say it is a "blisteringly funny and poignant tribute".
Before hitting the stage, two of the former presenters taking part tell us about their time on the show that shaped so many young lives.
Once Seen On Blue Peter is at the Assembly Ballroom, Edinburgh from August 4 to 26. Visit  edfringe.com
---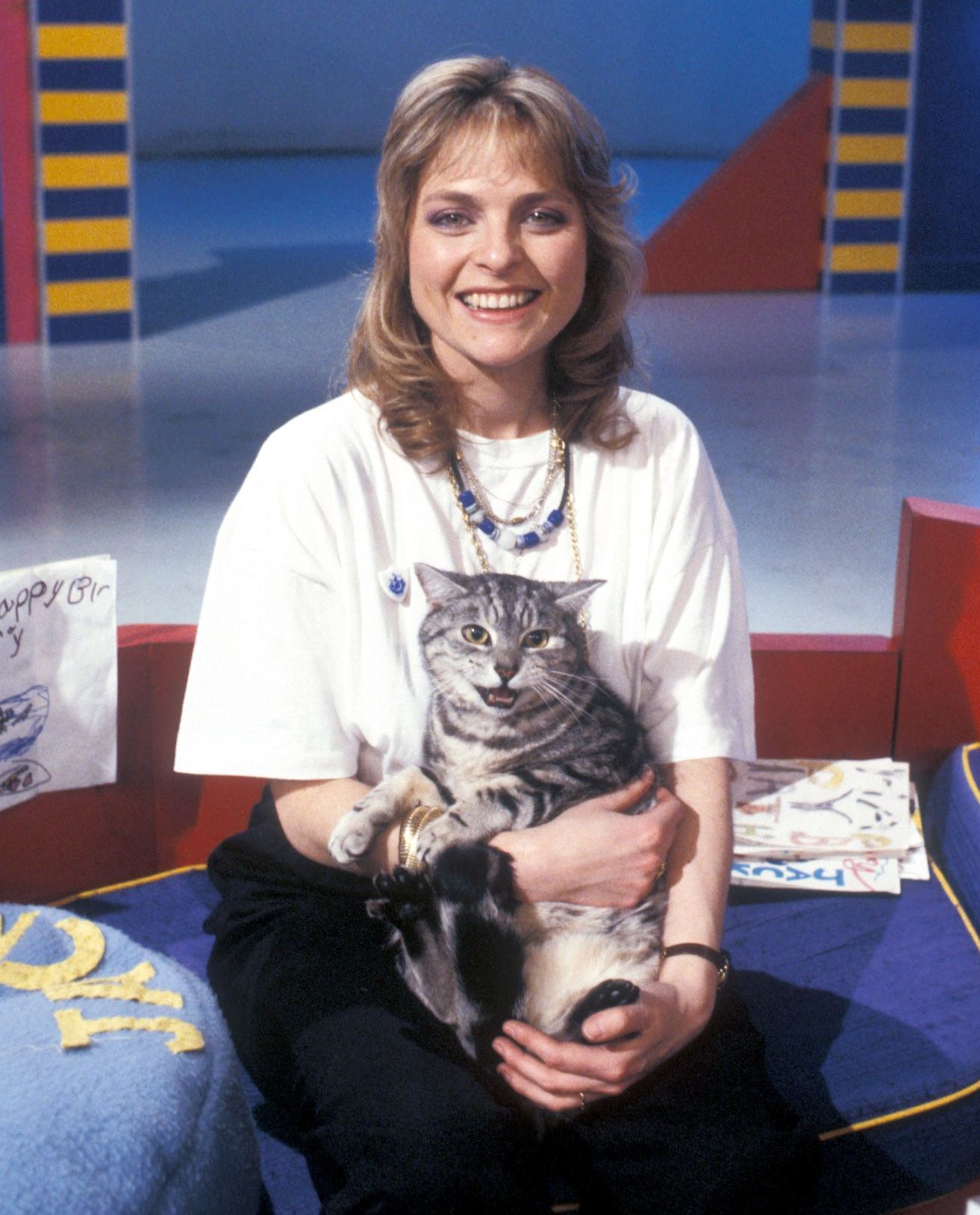 It was just a four-year spell in a long career that has included acting, presenting and being a best-selling author.
But Janet Ellis will be forever known as a Blue Peter presenter – and she has no complaints.
"Look, I knew that was going to be the way of it even before I took the job," said Janet, 62. "I was 27, already had a child and was aware I'd always be connected with it.
"But it was a nice job to get and I had a lovely time, so I don't feel any need to say, 'Don't forget I also did…'
"I'm forever letting people stop me. They're in their late 30s and early 40s and I like to think 'my' kids have turned out well.
"We all have our own presenters and my 10-year-old self would never believe I'm going to be on stage with Pete and Val."
Performing in Edinburgh was another big selling point for Janet, who was hooked after doing her first Fringe show six years ago.
"I've loved it ever since and it was like going back to my acting roots," said Janet, who had parts in series like The Sweeney before joining Jigsaw and then Blue Peter.
"And I chair events at the Book Festival, which I'll be doing this year again."
Singer Sophie Elliis-Bextor is Janet's daughter with first husband Robin but they split while she was on the show and she fell for TV producer John Leach – they later married – and was pregnant with their son, Jackson.
There was a storm at the time about Janet being sacked as she was an unmarried mum and not a good role model, but she says that was never the case.
"Sophie was four when I started and eight when I left. It was hard enough doing the show with one child, doing it with two would have been hugely difficult.
"When you weren't in the studio live twice a week you were away filming. It just wouldn't have worked with a baby, so it was definitely my decision to go."
Janet put her body on the line during her tenure, including a record-breaking freefall from 25,000ft.
"I recreated the films John Noakes had made and did about 35 jumps in all. The freefall was horrible, it never made any sense to me.
"I'm glad I did it as it was a chance to do something I was scared of but I had no desire to do it again.
"I actually broke my pelvis on jump 23. The instructor thought I'd just twisted something and they got me in my car and let me drive home. When I got there, though, it was so painful I couldn't get out."
Janet reckons a large part of the show's enduring success is knowing its audience.
"If you're watching as a nine-year-old it's only ever talking to you. With all the attention from appreciation societies and universities it would have been very tempting to give it an adult twist, but it's never done that.
"That's one of the reasons it's still here 60 years on. It's deeply loved and has a place in people's hearts."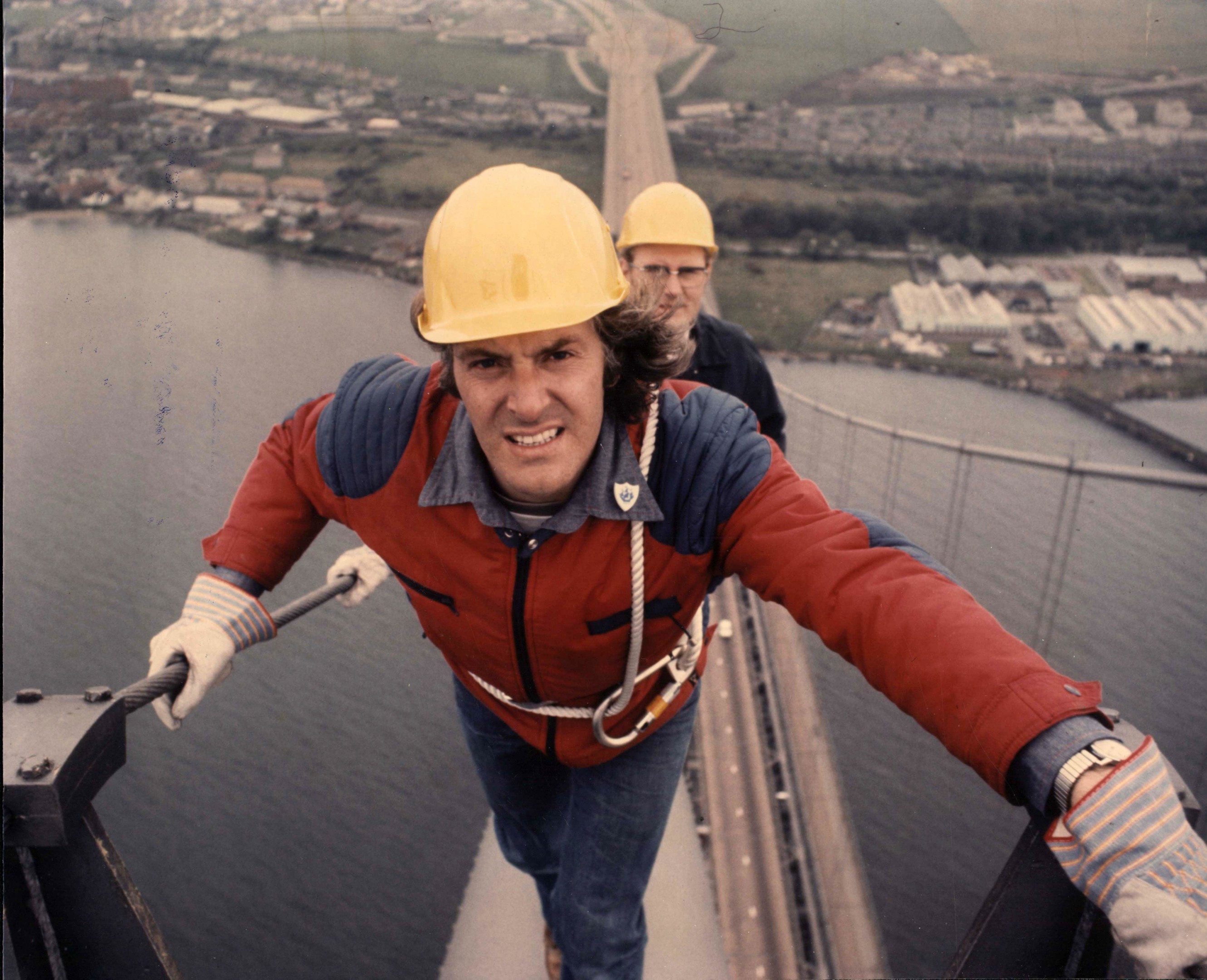 Peter Purves is particularly sad that one former presenter will not be with him in Edinburgh – his friend and former co-presenter John Noakes, who died last year.
Peter says he still finds it hard without his long-time pal with whom he shared a sofa on the programme for so long.
Noakes, known for his daredevil stunts and "get down Shep" catchphrase, lost a long battle with Alzheimer's in May 2017.
"I miss him a lot, I did the eulogy at his funeral," said Peter, now 79.
"I was very fond of Johnny. We had a great rapport almost from day one and did quite a few things together after Blue Peter.
"We did pantomimes for about eight years. We felt telepathic with each other, I knew what he was going to say before he said it.
"He was always looking for a gag. He was a good friend and I spent some time with him when he moved out to Majorca.
"He was a different man away from the cameras. He created the John Noakes character on screen. It was an extension of himself, but he wasn't as scatty as he often appeared and he was much less confident.
"He was a lovely guy with a great sense of humour and that's what I still miss.
"It will be a very fitting tribute to him and the show is very respectful of the programme without pulling any punches."
Peter has very clear memories of Edinburgh, having scaled the Forth Road Bridge suspension cables for the programme. In keeping with the times, he wasn't wearing safely harnesses, much like Noakes when he famously scaled 170-ft high Nelson's Column on wooden ladders lashed together with rope.
"I wasn't asked to do it," said Peter. "I'd probably have said yes and then maybe chickened out when I got there.
"Most of the daredevil stuff was given to John and I was left with the more serious stuff, which didn't bother me. Occasionally I did some things like rock climbing in the Lake District with Chris Bonnington, but it was pretty much horses for courses.
"Nelson's was seriously scary. We had no idea what was involved until he came back and then we saw the film which was absolutely terrifying."
The line-up of Peter, John and Val Singleton is still hailed by youngsters of the time as the show's golden era.
Peter was with the show from 1967 to 1978, having already been a familiar face as Doctor Who companion Steven Taylor. He moved on to several of his own shows, presented Crufts and still does Doctor Who work today.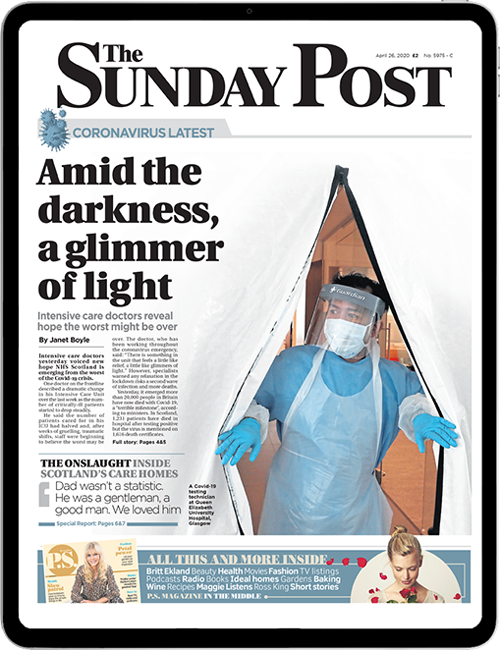 Enjoy the convenience of having The Sunday Post delivered as a digital ePaper straight to your smartphone, tablet or computer.
Subscribe for only £5.49 a month and enjoy all the benefits of the printed paper as a digital replica.
Subscribe