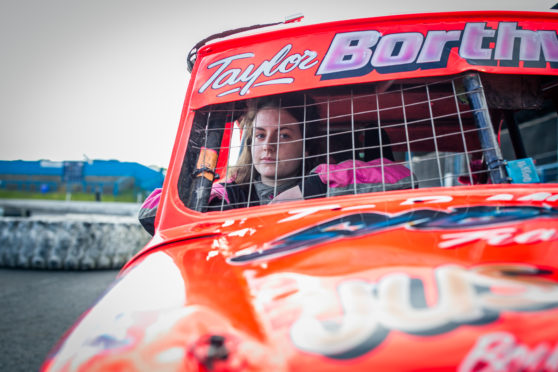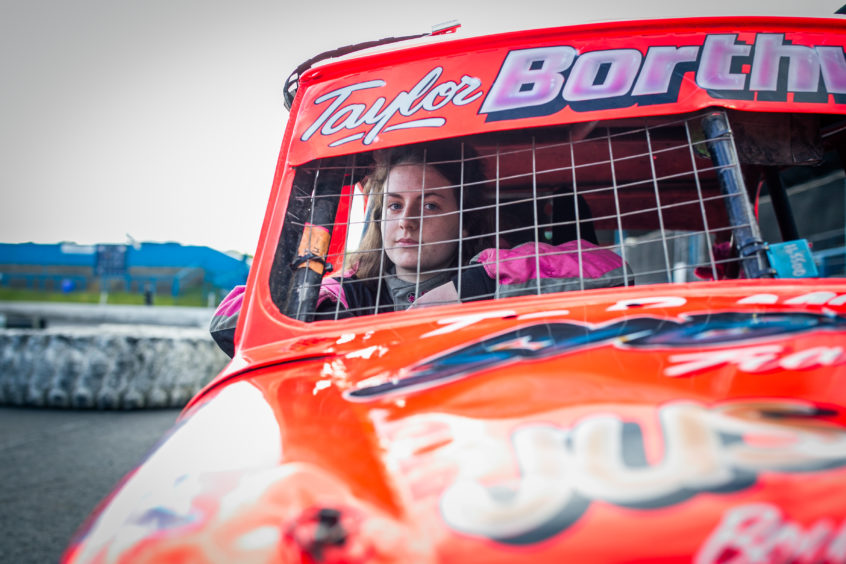 Motor racing has traditionally been associated with roaring engines, the smell of motor oil – and macho racing drivers.
But, after years of being dominated by men, women are making serious inroads into what has always been a male-dominated sport.
The first all-female team took part in Le Mans 24hrs on Thursday, the oldest motor race in the world.
And Channel 4 viewers have been wowed by coverage of W Series, the first women's single-seater racing league in the world.
One person who's watched the changes over the past few decades is journalist and Channel 4's W Series 2019 Scottish presenter Lee McKenzie.
"It has been a real success," explained Lee, from Ayr. "What I see is the number of young girls who are going to motorsport events, which is what I used to do when I was a girl.
"They're actually flocking to it, and it seems normal to them. It used to be the only girls you would see actually on a racetrack would be grid girls or promo girls.
"And what you're seeing now with W Series is 20 girls who are actually racing.
"I don't think a girl's going to be at the top level of motorsport, necessarily, even next year. I just think that, if you're a little girl, and you're watching something on TV, it is now seen as acceptable.
"W Series shows them the opportunity is there."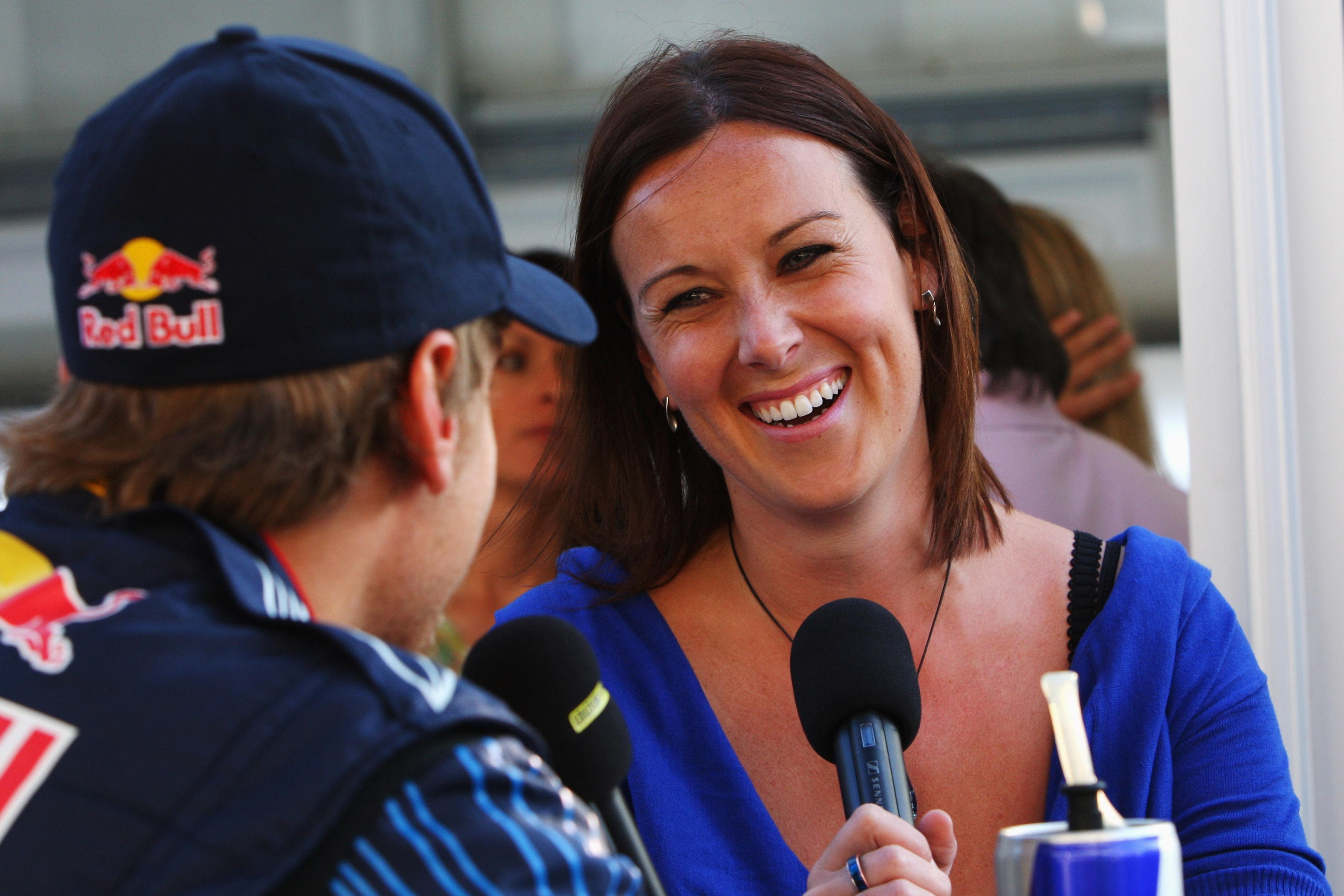 Lee travelled to Le Mans on Thursday, and was following Iron Dames, the all-female team who competed in the endurance series against a field of male drivers.
Women are being taken more seriously as drivers and Lee believes W Series, which runs until August, has been a thrilling showcase.
"It's great for motor racing, and it's great for motor racing fans who happen to just be channel-hopping on a Saturday afternoon," she said.
"They're watching some great racing and then, when the person at the end takes their helmet off, they've got long, blonde hair. That's great, and it's even better that the sport has been really strong.
"I was initially quite sceptical about it," added Lee, "but I went to watch testing and spoke with a few people involved with W Series. I was very impressed with the professionalism.
"I was impressed with the track times, and just how the whole thing was running.
"It got me thinking when I spoke to a lot of the drivers and did my research the opportunities for female drivers are just not there.
"You have good drivers ­scoring points, in high levels of motorsport, yet no one will take them on to progress into areas like Formula One."
Lee reckons it's only a matter of time before women are a normal sight in the very top tier of motor racing and pointed to former Top Gear star Susie Wolff, from Oban, as an example.
"Susie Wolff recently drove a Formula One car, and I know the amount of training and work she had to do. The amount of neck training was colossal. But she did it.
"What is nice is at the moment all the drivers get along very well because they've all come from similar situations where they might have been the only girl in a race.
"They are sort of united by this really odd situation.
"When they were growing up, they were they were alone in groups where they were the only female driver.
"And now, all of a sudden, there are 20 of them.
"Don't get me wrong, when it comes to racing their elbows are going to be just as sharp as the men's."
My grandad was into it. My dad was into it. And I've been into it since I was born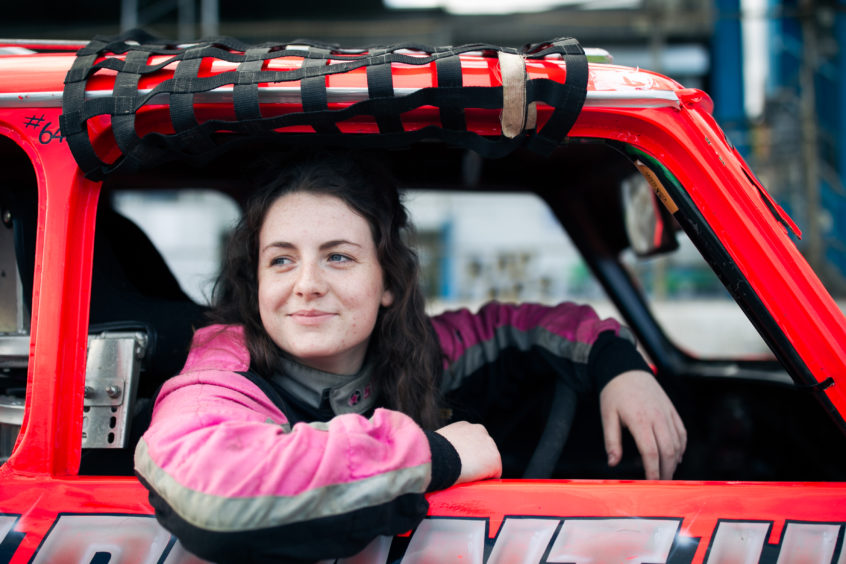 Taylor Borthwick is a slightly unlikely star of stock car racing but the 15-year-old schoolgirl is one of the brightest.
Taylor has been racing competitively since she was nine and now, six years later, is leading the points at Cowdenbeath's Racewall, the track managed by her grandfather, and in the in the national MiniStox league.
"My granddad has raced since the early 70s. My dad's always been into it. And I've been into it since I was born.
"I used to help in my dad's garage all the time. We've always been about racing in our family.
"MiniStox are basically a classic Mini, but it's got a roll-cage and bars.
"You can spin people out, or hit them. But you can't follow them into the wall. You can be aggressive, but not too aggressive.
"There are maybe only three girl MiniStox drivers in Scotland versus hundreds of boys.
"The boys are always really nice about me being a girl. But we're all the same. As soon as the pit gate closes there are no friends on the track.
"They treat me exactly the same as any other driver, on and off the track."
Despite being one of the few girl racers, Taylor is one of the most successful in her category, and is currently leading her league.
"Everybody's goal on the track, whether they're a boy or a girl, is to do whatever they have to do to get to the front," she explained.
"There can be a lot of conflict. I was racing last week in the championship and I was leading with two laps to go when an English driver took me out.
"I hit another car that was parked up on the infield and ended up dislocating my shoulder. So that was a trip to accident and emergency.
"The physio popped my shoulder back in, though, and I'm racing again this weekend."
Injuries aren't Taylor's only concern, with a hectic schedule meaning she's racing every weekend between now and November.
"The season started in March, finishes on the first weekend of November. Between now and November I'm racing every weekend.
"I'm going into fourth year of secondary school next year and I'll be starting my exams. It'll be tough.
"It'll be intense as I have to spend most nights in the garage getting the car prepared for the weekend.
"But I'm very competitive. Obviously, I'm competitive when it comes to racing, but also when it comes to PE at school. I'm very competitive.
"Two of my best friends didn't understand racing at all.
"I said I'd take them to a race, so they came along. Now they come every week, and like the social side of it.
"That's a great side of it. Everyone gets on and it's a great day out."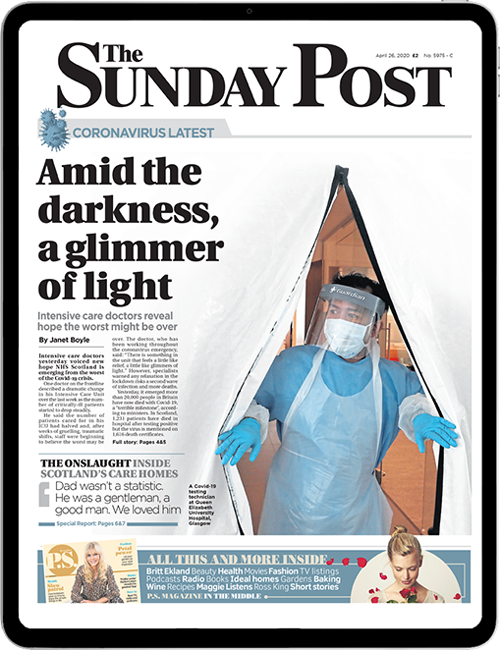 Enjoy the convenience of having The Sunday Post delivered as a digital ePaper straight to your smartphone, tablet or computer.
Subscribe for only £5.49 a month and enjoy all the benefits of the printed paper as a digital replica.
Subscribe