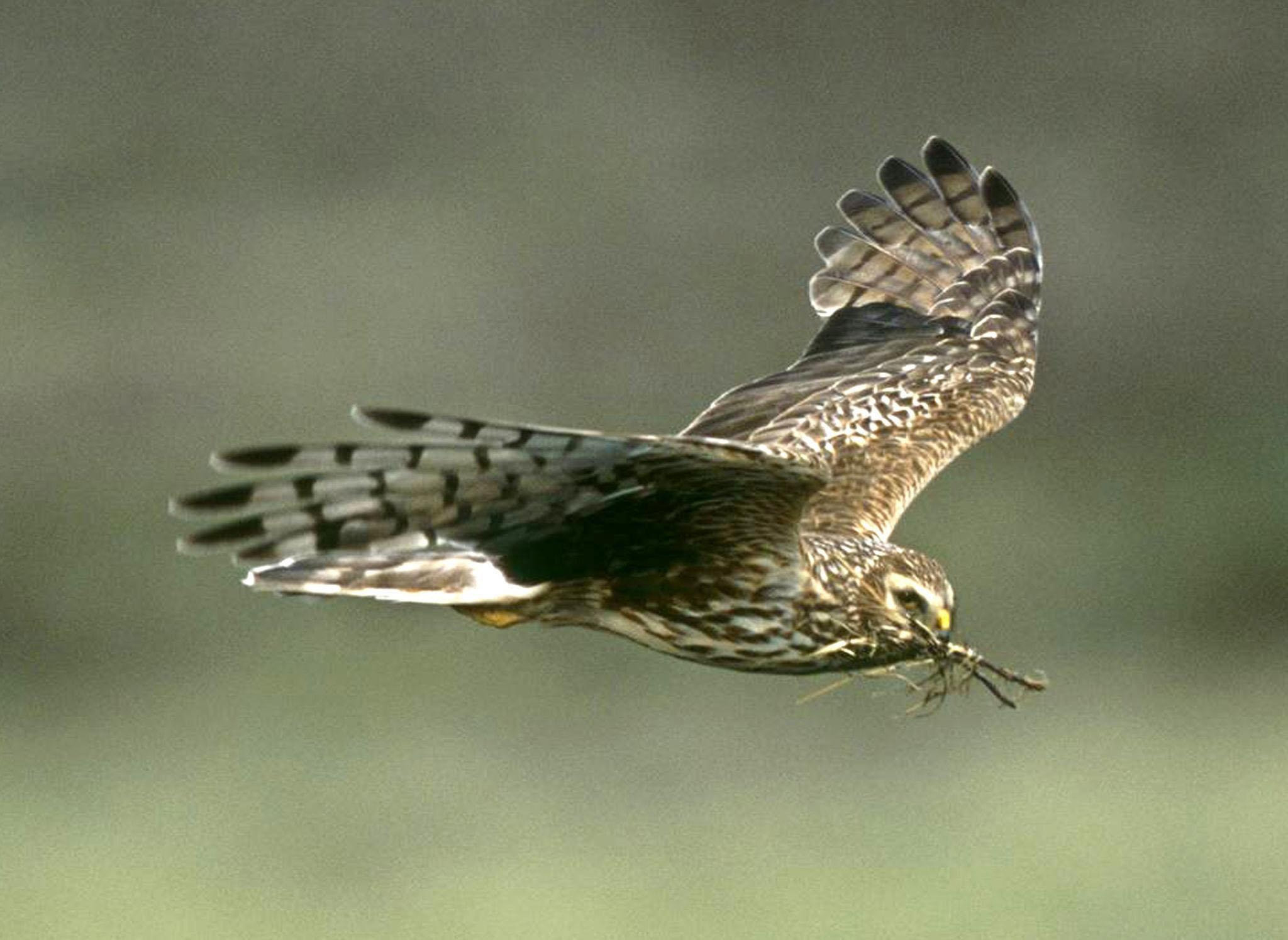 HEN harrier numbers have fallen by 9% in Scotland since 2010, according to the latest national survey of these birds, with the total population now estimated to be less than 500 breeding pairs.
The fifth national hen harrier survey was carried out in 2016 by the RSPB, Scottish Natural Heritage (SNH) and the Scottish Raptor Study Group, along with a range of other UK partners, and covered the whole of the United Kingdom and the Isle of Man.
In Scotland the results revealed a drop in breeding pairs to only 460, compared with 505 pairs from the previous survey in 2010. The UK population is now estimated at 545 breeding pairs.
This is the second successive decline in the Scottish hen harrier population revealed by national surveys, signalling a worrying trend (2). In the longer term, over the last 12 years, the number of breeding pairs has dropped by 27% in Scotland.
Known for their majestic skydancing ritual, hen harriers are one of the most threatened birds of prey in the country. Independent research has identified illegal killing as one of the main constraints on this species, along with a changing climate and the loss of heather moorland and other suitable nesting habitat to commercial afforestation and overgrazing.
Scotland is still a major stronghold for hen harriers, with 80% of the UK population. However, having a breeding population of fewer than 1000 birds makes this species vulnerable to the effects of habitat degradation and, in some areas, wildlife crime. The west Highlands continue to provide a home for the majority of Scotland's breeding harriers (estimated 175 breeding pairs), while Orkney and the Hebrides were the only areas of the country to show a slight increase in the number of these birds.
According to the survey, similar hen harrier declines have been witnessed in all other parts of the UK as well. In England, these birds are on the brink of extinction as a breeding species, with the population falling from 12 pairs in 2010 to only four pairs last year. Meanwhile, Wales saw the number of pairs fall by more than a third over the past six years, from 57 to 35, and Northern Ireland recorded only 46 pairs in 2016 compared with 59 in 2010.
Duncan Orr-Ewing, Head of Species and Land Management at RSPB Scotland, said: "The hen harrier is a high priority for our conservation work and urgent steps need to be taken to tackle illegal killing of this species and to improve their moorland breeding habitats."
Eileen Stuart, SNH's Head of Policy & Advice, said: "While Scotland remains the stronghold for hen harriers in the UK, the continuing decline is a serious concern particularly the low numbers found in parts of the mainland."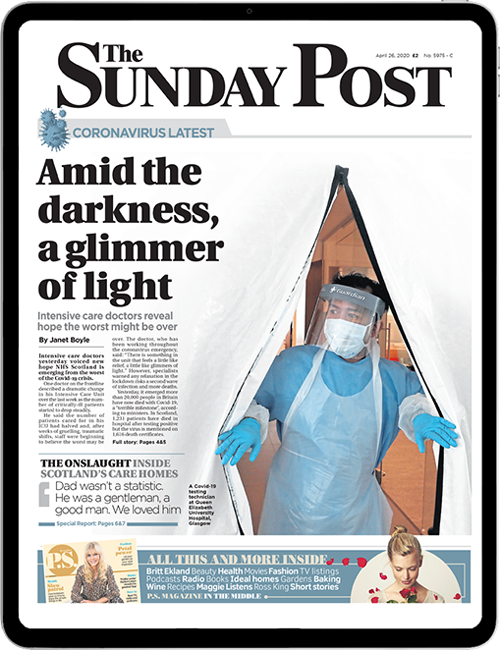 Enjoy the convenience of having The Sunday Post delivered as a digital ePaper straight to your smartphone, tablet or computer.
Subscribe for only £5.49 a month and enjoy all the benefits of the printed paper as a digital replica.
Subscribe