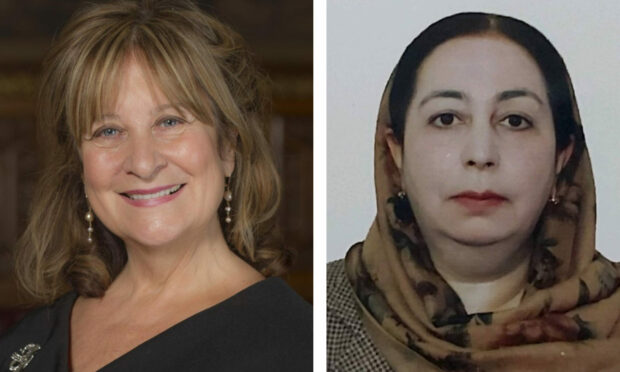 They are women who have enjoyed a landmark 12 months that has helped shape Scotland and the world.
We asked our women of the year to name theirs.
---
When the Taliban stormed into Kabul in August, the year changed irrevocably for Baroness Helena Kennedy QC as she led a drive by the International Bar Association's Human Rights Institute to help more than 100 female judges and their families flee as the militia government threatened the rights and lives of Afghan women.
Her urgency and commitment to protecting women judges and lawyers threatened by the Taliban has been widely hailed but, she says, her woman of the year is one of them, Fawzia Amini.
Kennedy recalled: "In late August I started receiving text messages which chilled my heart.
"They were from women – judges, prosecutors and human rights activists – who were all afraid for their lives. They were hiding in their basements or in their outhouses. Some had moved to stay with relatives but feared they were putting them in harm's way.
"The women had been put on Taliban 'Kill Lists' because they had dared to sit in judgment on men who abused and raped women, subjected them to forced marriages, removed children from their custody.
"As Kabul fell back into the hands of these extremists, the prisons were opened and ruthless thugs began their deadly mission of rooting out any person who had been part of the Western occupation. That included the judiciary despite the fact that it was independent and consisted of many young women. The Taliban claimed that the courts were Western constructs and declared war on the female judges."
Kennedy phoned Fawzia Amini in late August after becoming aware of her plight.
"I listened as she told me what was happening," she said. "Earlier that year two Supreme Court judges had been murdered, shot through the head as they walked out of the court building.
"The women judges knew it was a warning of what was to come. Frequent assaults had been made on women prosecutors and judges over the preceding years. Improvised explosive devices would be put under cars. Women working on women's rights were murdered or just disappeared.
"Fawzia herself had been threatened by phone and in written messages. She feared for the many young women who were becoming judges and prosecutors, who were jailing the organised Taliban gangs that trafficked heroin to Europe to fund their terrorist activities. The heroin that poisons our cities.
"As she told me of the work of her women colleagues, I thought of the addiction which blights our cities, of the home-made bombs that maimed and killed our soldiers. These women were not just protecting their own society but ours too."
Kennedy explained why Amini was her inspiration of 2021: "When a small team of us started the plans for evacuation by plane of as many of these women as we could, Fawzia was as concerned for other women as she was for herself and her family.
"She knew that leaving Afghanistan would devastate her life. It meant leaving her elderly parents and in-laws and extended family, giving up the job she loved. But she remained intrepid and resolute and kept up the spirits of the women who fled with her on to the planes we chartered and out to a very uncertain future.
"They were put up in spartan conditions in Athens and survived on the food vouchers we purchased. Because she had been lucky to have a UK judge mentoring her, she secured a UK visa – one of the tiny number the Home Office has given out so far. More are urgently needed."
Amini, her husband Farhad and their children are now safe in a hotel in London. "We wept as we embraced at Heathrow when she arrived," said Kennedy.
"Her first words were: 'Now we must get the others out. I want to help you.' In the face of all that she has endured, her first thought was for the rest of the women judges."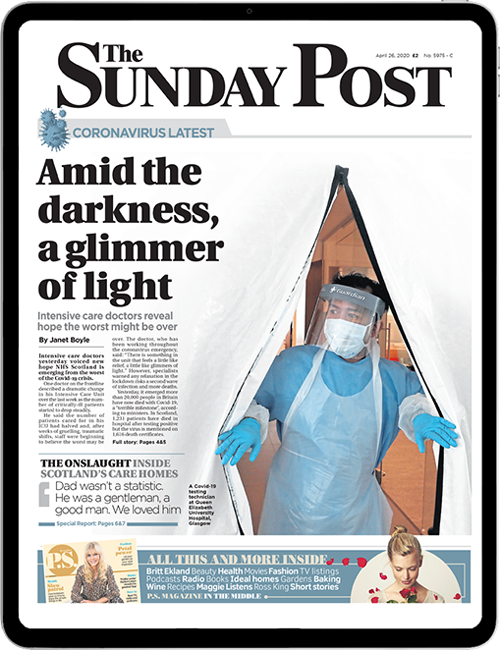 Enjoy the convenience of having The Sunday Post delivered as a digital ePaper straight to your smartphone, tablet or computer.
Subscribe for only £5.49 a month and enjoy all the benefits of the printed paper as a digital replica.
Subscribe