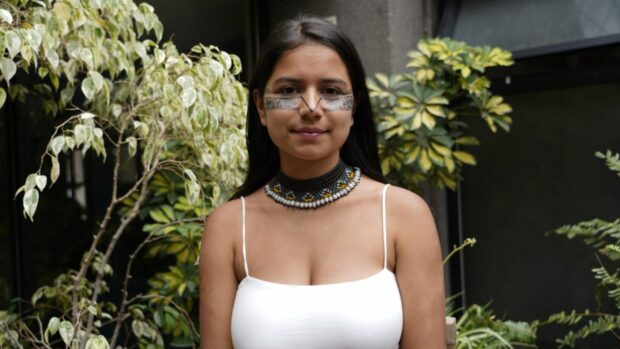 Helena Gualinga's journey to Glasgow began with a canoe trip. It is the only way to cross the River Bobonazo after flooding caused by torrential rain, linked to climate change, swept away buildings and bridges last year.
The obstacles did not deter her, however, and, after travelling from the Amazon, the teenager was in Scotland to speak for the Sarayaku indigenous people at Cop26.
However, she said, even with modest hopes, the global summit, billed as the world's most important meeting, has been disappointing.
Gualinga, 19, from Ecuador, said: "My expectations were already low because I know how it works. But even though I was expecting little, I was expecting more. I have attended conferences before and have followed the politics of it all.
"Momentum has been created around climate change and the urgent need for action, and the issue has been pushed, for example by indigenous people and young people, to be at the centre of conversation and not just politics. Yet I was still surprised and disappointed that all this wasn't enough for world leaders to give better commitments.
"That's really disappointing to see and I fear this Cop is a failure. I was expecting little and got less."
Indigenous peoples, from all over the Americas took over Glasgows streets today! This should be amplified. #COP26 pic.twitter.com/uyCC2hjQGa

— Helena Gualinga (@SumakHelena) November 6, 2021
Gualinga told how her community, with a population of around 1,200 on the banks of the Amazon tributary, and four others nearby, had witnessed first-hand the effects of climate change now being felt across the world.
She said: "Floods have really been increasing the last five years and, where I come from, the rain is getting more intense, with more water coming down.
"My community was covered by water and many people, including my own relatives, lost their homes. The nearest city is Puyo and to get there it's five hours by canoe then a two-hour car ride.
"Our crops were lost also in the floods, which leads to huge problems with food insecurity, especially as people could not go to the city because of Covid.
"Schools and bridges were washed away and there was little interest from the government to help rebuild so we had to do it on our own.
"To this day, there are still a couple of schools which haven't been fully rebuilt and we have no bridges left in our community, which means people, for example getting to school, have to cross the river by canoe every day.
"Meanwhile, in the Andes, the snow on top of the volcanoes is disappearing and this changes the habitat for species there."
Despite her disappointment at Cop26, Gualinga will not give up fighting for change.
She said: "The only way to solve the climate crisis is to phase out fossil fuels. Financial support from richer nations is going to be very important in the coming years as climate change hits harder on countries like mine. Climate change is going to cause a lot of displacement of people and adaptation will be needed.
"We need to support countries like Ecuador which should be trying to transition to renewable energy, although the government at the moment is still for the exploitation of fossil fuels.
"We need a global effort to support developing countries in their transition and it needs to be a just transition which does not just effect the poorest and most vulnerable in our societies. There needs to be a focus on how to support less developed countries.
"I was at the marches in Glasgow last week and the Amazonian indigenous youth were at the front line which I thought was symbolically important, as they are at the front line against climate change and the fossil fuel industry. I think it's important to give people that platform as they are the people who have been on the front line, and who are risking their lives as climate change increasingly affects them.
"Despite the disappointment at Cop26, everyone from my delegation was positively surprised by how welcoming people in Glasgow and Scotland were. People were helping us and smiling at us everywhere and that is a different experience from other events like this.
"I spent a few days inside the conference but I realised the beautiful things about Cop happened outside of the official spaces. I have realised that there is so much we can do from outside.
"I feel both positive and negative. There is no way of being positive when you read the Intergovernmental Panel on Climate Change report this year and realise where we are at.
"But, at the same time, I am not one to give up on the fight. I think we need to make sure Cop isn't what decides our future now and that we need to keep working outside of Cop for the changes which will help us all."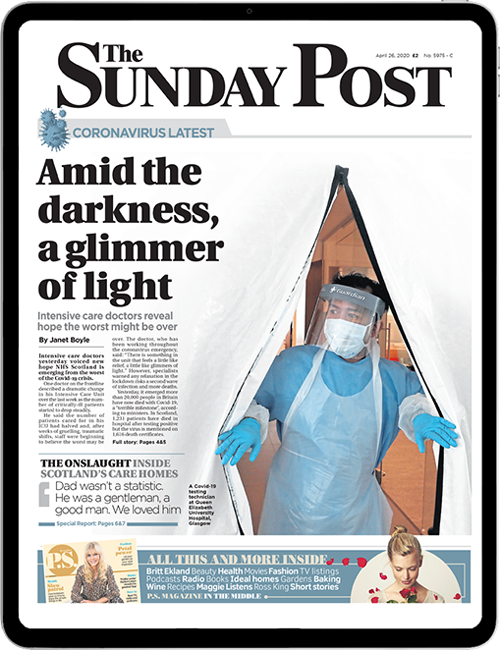 Enjoy the convenience of having The Sunday Post delivered as a digital ePaper straight to your smartphone, tablet or computer.
Subscribe for only £5.49 a month and enjoy all the benefits of the printed paper as a digital replica.
Subscribe