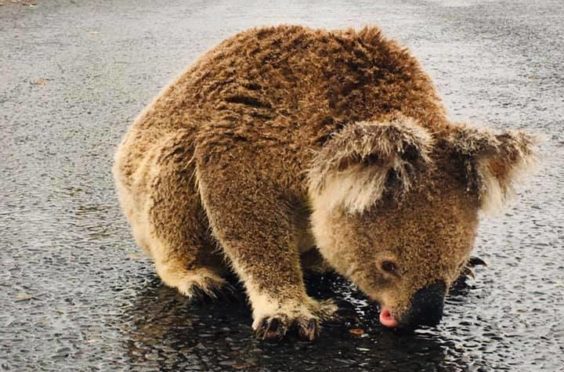 Heavy rain and thunderstorms have lashed Australia – dousing bush fires but bringing a new environmental threat of flooding.
The states of New South Wales, Queensland and Victoria – already reeling after months of fires – have been the worst affected.
The rainfall has helped prevent the spread of fires but the deluge has been so severe it's causing problems of its own.
Emergency services have been inundated with calls for help from those stranded by the floods and roads and parks have had been placed in temporary shutdown.
Rangers at the Australia Reptile Park had to evacuate animals as their enclosures became flooded.
Park director Tim Faulkner said: "Last week, we were having meetings to discuss the threat of bush fires. Today, we've had the team out there drenched and acting to secure the safety of our animals."