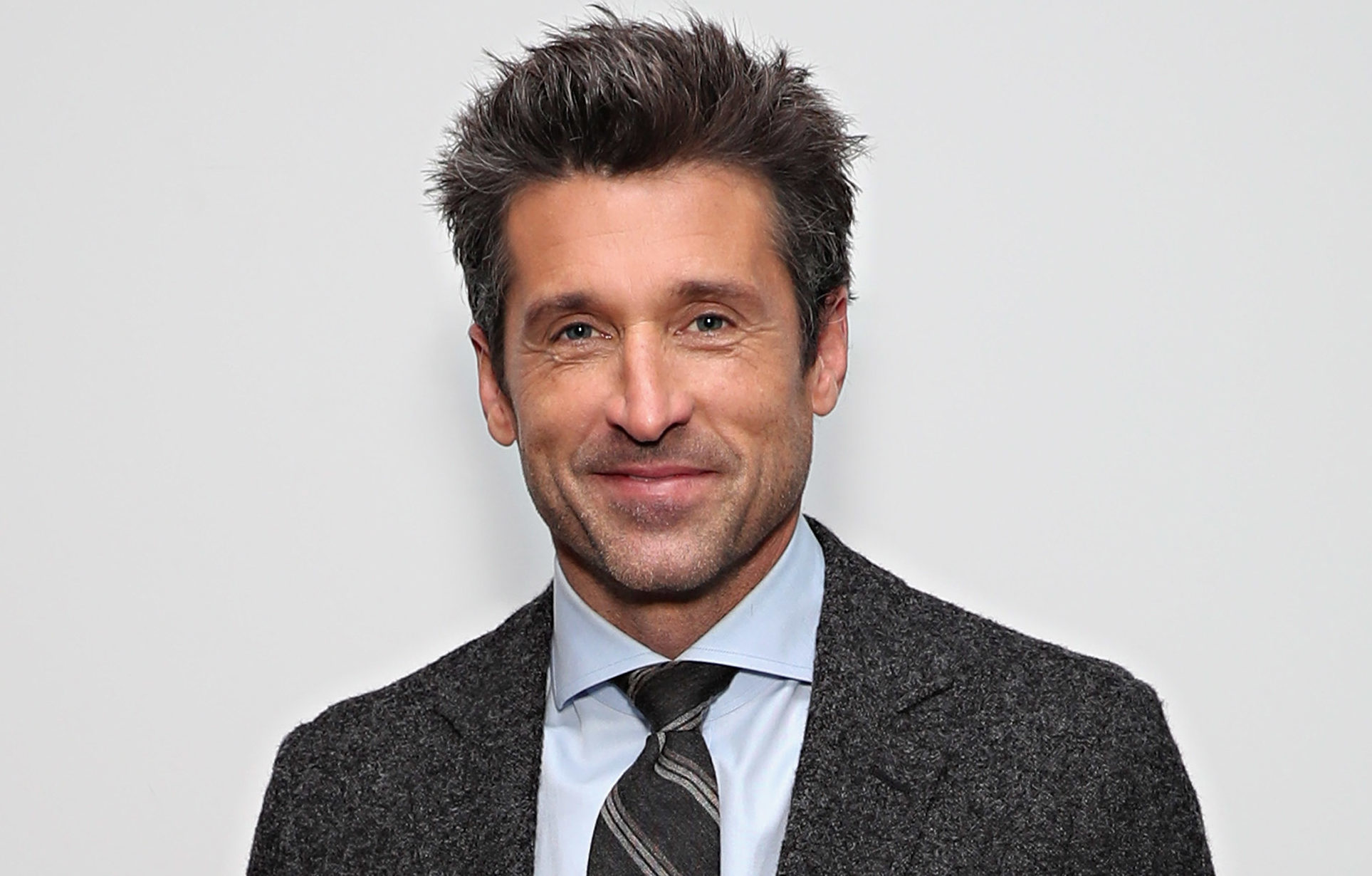 HE was the perfect foil, the handsome hunk some of Hollywood's biggest names fell for in a series of hit romcoms.
And he was an equally hot medic in one of the world's biggest medical dramas.
Now, though, Patrick Dempsey has told iN10 how he's looking to step out of the light and into the shade.
The vehicle for that is The Truth About The Harry Quebert Affair, which starts this week on Sky Witness.
"This is very different from anything I've played to this point," said Patrick, 52, speaking from his Californian home.
"It's a much darker character and a psychological thriller, a genre I was really interested in doing.
"And I liked that I got to work with the make-up to age from 35 to 67."
Patrick makes no bones at all that his on-screen image has been forged in a particular fashion.
"Oh, absolutely, I'm seen in a certain way. I've done a lot of romantic comedies and I was on a long-running show, so I know people have an idea of who I am based on that.
"It goes with the territory. It's up to you to find things that show a different side of you and your ability.
"So, I hope this makes a step in changing that a little. I want to bring people along, while changing how they perceive me."
Based on a bestselling book of the same name, The Truth About The Harry Quebert Affair is a glossy 10-part miniseries getting its UK premiere on the channel just rebranded from Sky Living.
Patrick plays the title character, who is accused of murdering a 15-year-old girl who had gone missing several years before.
It is very much a change of pace for Patrick whose light touch has previously been to the fore in films like Sweet Home Alabama with Reese Witherspoon, Enchanted with Amy Adams and the more recent Bridget Jones's Baby.
"They were the opportunities I was given a chance to do," admits Patrick, who has three kids, Talula, 16, and 11-year-old twins Sullivan and Darby, with make-up artist wife Jillian.
"Some of them are good, some of them aren't. You have some good roles and some bad ones and you just have to, hopefully, keep moving forward. I try not to judge them too harshly." Ones you'll watch if you stumble across them on TV and others you'll be more likely to swiftly switch the channel?
"Yes"!" says Patrick, laughing heartily. "In fact, it's usually my children that will come across them and they'll always make fun of me – in a good way, though.
"We have a good sense of humour about it. When they were younger it was kind of cheesy because they couldn't figure out how I got inside of a TV.
"Sometimes you'll watch them and you forget the stories. Then it kind of comes back to you, what happened before and after the camera was running.
"It's always good to let time go by and then revisit something you've done in the past."
While he's been on our screens for more than 30 years now, Patrick says he thought his life was going to be completely different.
"I never wanted to become an actor," he confides. "I wanted to be an Olympic skier. That was my goal.
"Ingemar Stenmark was the Swedish World Cup alpine ski racer from the 1970s who was my idol as a kid. I wanted to be him.
"I saw an interview with him about doing a lot of dry land training, riding a unicycle, and I picked that up to improve my balance. But the town I grew up in in Maine was a real hotbed for vaudevillians, people doing these old theatre arts. I got hooked up with them, started performing and it took me in a whole other direction."
The role with which affable and easy-going Patrick has been most associated is, of course, Dr Derek "McDreamy" Shepherd from Grey's Anatomy.
It brought Patrick to worldwide attention and, along with Ellen Pompeo, who plays Dr Ellen Grey, also made him one of the five biggest-earning stars on American TV.
It's now in its 15th series, but Patrick is no longer among the medics.
He quit in 2015 with Pompeo, saying she knew bosses didn't want to lose both of their biggest names, using his exit to negotiate a whopping $20m pay deal.Making the move was a big – but belated – one for Patrick. "I was really happy with my time there, but I should have left a year earlier than I did.
"I was trying to juggle things.
"If I had it to again then certainly I'd do it differently."
It might have been sound stages, not ski slopes, that won out for Patrick, but there has been one thrill-packed pastime that's been a constant.
He loves, indeed lives for, getting behind the wheel and that was the thing he was juggling towards the end of his Grey's Anatomy days and what pulled him away from it.
He used his first movie pay cheque as 20-year-old to buy an old Porsche – he still has it – and has been hooked ever since.
Patrick was so engulfed he formed his own Dempsey Racing team and races regularly, including taking part in the famous Le Mans 24 Hour marathon.
And such is his love of it, he admits the race track would win out over acting.
"If I was a younger man with fewer responsibilities I would definitely be racing full time.
"I love the camaraderie and working with Porsche has even changed how I approach acting. In racing you're in control of your own destiny.
"But you're going at high speed and when you're out there in traffic on some of those corners there's not a lot of room for error.
"You could pay the price and you try not to think about that. But you can't be so afraid you hold back to the extent that you will create a mistake."
Getting home safely at the end of the day to Jillian and the kids is the be all and end all, but there were tougher times a few years back when she filed for divorce.
They worked their way through their difficulties and just last month returned to the gazebo at the Maine farmhouse where they exchanged their vows back in 1999.
"It was a house we used to own and it's now somewhere people go and have their weddings," explained Patrick. "It was a nice pilgrimage to go back to that moment and look at our children and how fast time goes by."
So, with that romantic gesture for the 19th anniversary, is Patrick already laying plans for the biggest milestone of next year's 20th?
"Oh I think it'll be something different and special," he smiles. "I think it'll be new and forward thinking but at the same time still honouring the past.
"Now there's a pressure to come up with something!"
The Truth About The Harry Quebert Affair, Sky Witness and NOW TV from Tuesday.