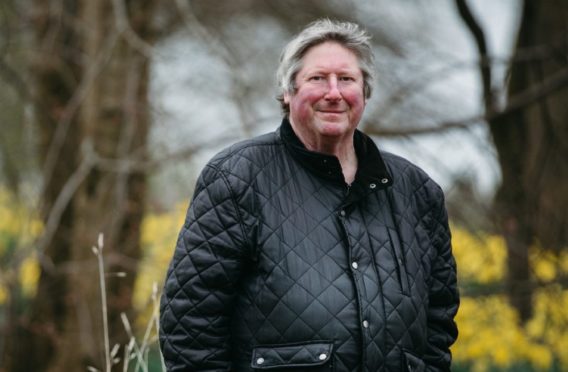 Alex Nisbet's life was saved by the Covid jag – before he even got it.
The former Post Office worker was at Glasgow's Louisa Jordan hospital to have the vaccination when he suffered a cardiac arrest.
As he walked towards the nurse who was to give him his shot, he suddenly collapsed to the ground.
Staff at the hospital vaccination hub sprang into action to administer cardiopulmonary resuscitation (CPR) and shocked him back to life with a defibrillator.
The 65-year-old, from Carntyne, Glasgow, said: "I was in the right place at the right time.
"If I had collapsed with a cardiac arrest while out walking my dog Ziva, I would probably not have been found in time and be dead today.
"All I can remember is walking towards the nurse for my jag and then nothing till I woke up in hospital. Going for my vaccine has saved my life twice over."
Alex was transferred to the cardiac unit at the Golden Jubilee Hospital in Clydebank where heart specialists found one of the main arteries to his heart had narrowed.
He said: "They put in tiny stents to open up and decided to insert an implanted defibrillator to restart my heart should I ever take another cardiac arrest.
"I am so grateful to everyone involved in my survival and can't thank them enough." The keen cyclist and walker says he had no idea that he had heart problems.
"My German Shepherd is six and I could walk for miles so that, along with my cycling, always made me feel really fit and healthy for my age."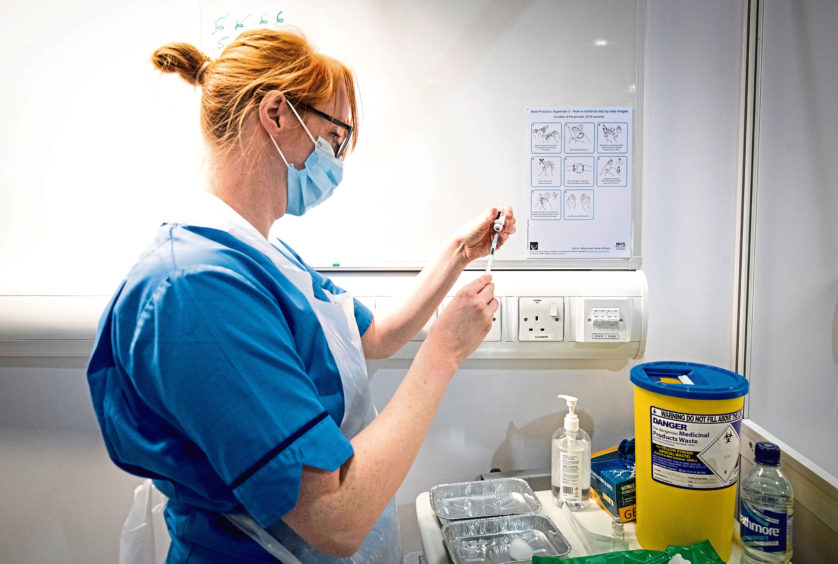 Future cardiac arrests have been prevented with an implanted defibrillator operation.
Golden Jubilee hospital cardiologist Professor Derek Connelly inserted the device in an hour-long procedure.
"Mr Nisbet's story is a great reason to attend a Covid vaccination appointment.
"It saved his life once and may likely prevent him from suffering serious illness should he get the virus."
The tiny device is half the size of a mobile phone and around 1cm thick.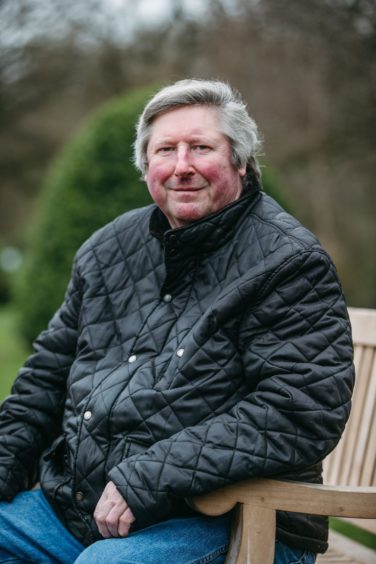 Professor Connelly said: "When he was taken to the Golden Jubilee the on-call cardiologists opened Mr Nisbet's narrowed artery because it was restricting oxygenated blood from reaching his heart."
The specialist in electrical instability of the heart added: "However, we were worried that he would have another cardiac arrest and decided to implant a defibrillator.
"We have programmed his device so that if his heart goes faster than 200 beats for five to 10 minutes, the defibrillator charges up.
"It takes five seconds to charge, stops to look at the heart rate again, and if it is still rapid, delivers a shock.
"That might be painful, but it is lifesaving. An accelerating heartbeat can be a warning of a cardiac arrest."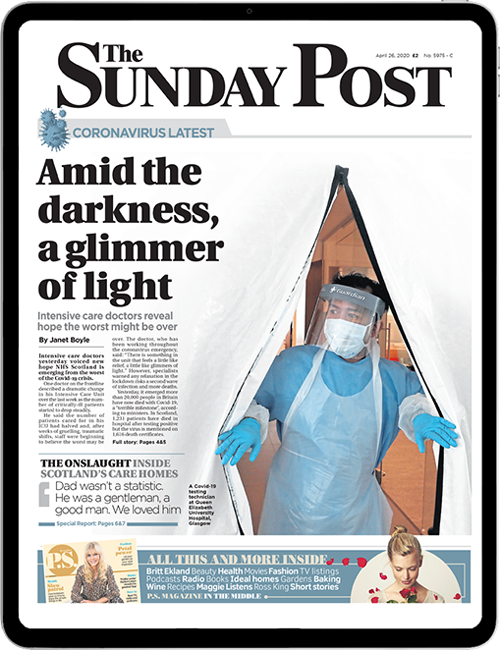 Enjoy the convenience of having The Sunday Post delivered as a digital ePaper straight to your smartphone, tablet or computer.
Subscribe for only £5.49 a month and enjoy all the benefits of the printed paper as a digital replica.
Subscribe