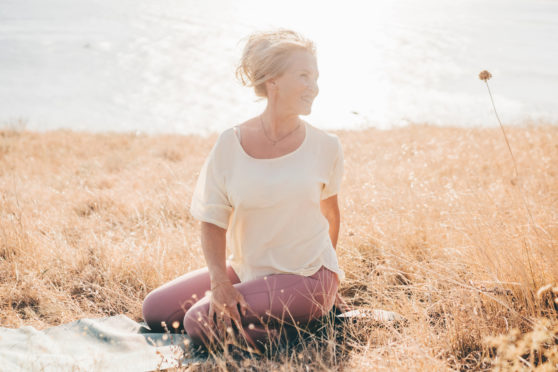 You know that guy at work you thought was 50 and turned out to be 70? Or that woman in yoga class who seemed 40 until she introduced you to her 30-year-old kid? Well, you can be just like them.
As a leader in wellness and integrative medicine, I teach my patients about reversing so-called "symptoms of ageing".
Symptoms like feeling lousy and looking puffy are absolutely not a given of ageing. They're warning signs that you need to change your lifestyle.
It's your lifestyle choices, not your genes, that have a tremendous impact on how you age. To let you in on the health habits of people who age amazingly well – who look great, feel well, and are energetic, happy, sexy, agile, strong.
It's not luck, and it's not something that's randomly bestowed on people. It's a result of specific life choices, and it's something anyone can have with motivation and commitment.
How you age has everything to do with the choices you make right now. Ageing optimally is not just about living long. It's about being vital and happy and continuing to be able to do the things you love for decades to come.
It means tuning in to your own health, becoming your own personal wellness coach, and learning to sense what you need when you need it. It involves responding to changes, preventing injury, building resilience, and being open to new approaches and new behaviours.
There are 20 or so genes researchers call "longevity" genes. An overarching theme of nurturing these genes and ageing well is a process called hormesis – moments of "that which does not kill me makes me stronger". This is your body's response to small, healthy stresses such as a short period of fasting or biking up a brief, steep hill. These stresses stimulate the body's defences against ageing without doing harm. And not every change geared toward ageing well is complex or difficult.
Here are a handful of simple tweaks that can have profound effects…
Micro bursts of physical intensity
Low doses of acute physical stress produce a positive biological response. One way to spark hormesis and stimulate your longevity gene pathways is to pepper moderate workouts with short bursts of serious effort. Whether you're walking uphill, biking, rowing, or swimming, you can inject regular intense micro bursts into the session. How intense? Well, one measure of moderate exercise is that you're able to talk while doing it – your breathing comes easily enough that you could carry on a conversation. So during micro bursts, you should be working so hard (and breathing so hard) that you can't chat.
A cold rinse after a hot shower
One of the easiest examples of hormesis is ending hot showers with 30 to 60 seconds of cold water. On a gut level, you can just feel that this is good for you – it's instantly invigorating. It gets your chi (aka energy) flowing. And now in Western medicine, it's also on the books as a healthy practice. Research shows that it ups the production and health of your mitochondria, the energy sources of your cells and the essential force of life and longevity. The hot-to-cold principle works in reverse as well. Swim in a cool pool, then bask in a hot tub. Go back and forth between a sauna and a cold shower. Or just step outside in winter for a few minutes without a coat.
Rolling out the fascia
Very often it's not the muscle, it's the tight, constricted fascia that's causing pain in your body. Fascia is the stuff that encases the muscles, like a layer of clingfilm. As you age, it tightens. It needs pressure to help it release, like what you'd get from a deep-tissue massage or from using a foam roller. Tight fascia doesn't just cause aches in muscles and joints, it can also change your gait and compromise your posture, generally making you look and feel old. The solution is rolling out muscles regularly. Foam-rolling is as important to the body as exercise. You should be rolling out your muscles – quads, glutes, calves, deltoids, pectorals – a few times a week; it doesn't take long, just five or 10 minutes. It's easier to follow a video than it is to read about how to foam-roll. Trainer Lauren Roxburgh has great step-by-step YouTube content.
Magnesium
The mineral magnesium is one of the key nutrients for ageing well, as it's responsible for the correct metabolic function of more than 300 enzymes in the body. It supports the immune system, brings down blood pressure, aids brain and heart function, and helps you relax and fall asleep naturally. Quality sleep is like gold for longevity. Spinach, pumpkin seeds, black beans, and wild-caught Pacific halibut are especially high in magnesium. But even with a good diet, 80% of us are deficient. So take a supplement.
Sauna sessions
Preventing injury, supporting the immune system, curtailing illness, decreasing inflammation, improving circulation and heart health – these are central principles of ageing well, and they're also benefits of sweating it out in a sauna. We're particular fans of infrared saunas, as they're more comfortable than traditional saunas which penetrate and heat the body rather than just heating the air around you. Making saunas part of your life is a little like prioritising sleep. It's an easy, gentle treat that also happens to be one of the best things you can do for your body. If you sense a cold coming on, go for a sauna. Raising the body's core temperature stimulates your production of white blood cells, which fight off bacteria and viruses.
Medicinal mushrooms
Current research shows that certain medicinal mushrooms – especially the varieties reishi, lion's mane, and chaga – contain high quantities of the antioxidants ergothioneine and glutathione, compounds known to prime the immune system and to help prevent the onset of Alzheimer's and Parkinson's. Lion's mane in particular is known as a "nootropic", which means it can enhance memory and cognitive function. You can get these medicinal mushrooms via various delivery systems –powder, capsule, tincture. A nice place to start is with mushroom tea, which you can brew on its own, or mix into bone broth, a smoothie, coffee, or black or green tea.
---
Extracted from The New Rules of Aging Well by Frank Lipman MD and Danielle Claro (Artisan Books). Copyright © 2020.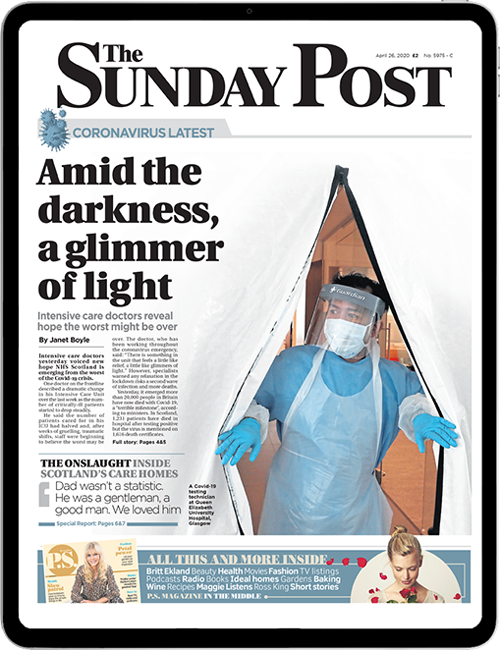 Enjoy the convenience of having The Sunday Post delivered as a digital ePaper straight to your smartphone, tablet or computer.
Subscribe for only £5.49 a month and enjoy all the benefits of the printed paper as a digital replica.
Subscribe