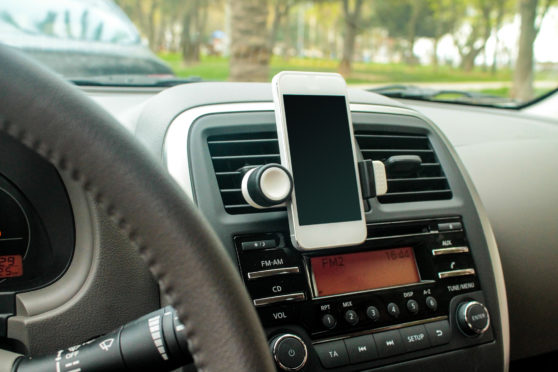 Oh, to be young! A millennial, up to speed with all things tech and able to effortlessly connect to devices that use wireless technology such as Bluetooth.
Then I could have, using my car's hands-free mobile and dictation software, sent a first draft of this column to my computer, where it would be instantly transcribed and ready for my arrival at the office.
Sadly, I'm the wrong side of 50, and not even up to speed with my TV remote, let alone dictation and transcription software.
Where computers are concerned, I'm more red rage than Bluetooth.
But I do use my hands-free mobile a lot. It has, given the amount of travelling I do by car, helped me stay on top of my business and keep in touch with my friends and family while on the move.
For millions of road users, these devices have become a vital part of life and business. Now the Commons Transport Select Committee, a group of cross-party MPs, want to ban them.
They deem them a distraction and say they carry the same risk of causing a collision as the use of handheld mobiles do behind the wheel.
What complete and utter garbage.
If used correctly, and millions of law-abiding motorists prove, they carry the same risk of causing a collision as nattering to your passengers, putting up with children bawling in the back, singing along to music, smoking a fag, munching a sandwich, drinking a bottle of water or following directions on your sat-nav.
Definitely not as risky as fumbling for a number, or even worse, texting and checking your social media on a handheld device. That is far more dangerous and is already rightly banned.
Honestly, have these cretins nothing better to do with their time other than to find yet more ways to penalise motorists?
There is the small matter of a no-deal Brexit and the threat of the break up of the Union. There are crises in the NHS, housing, employment, prisons and education, not to mention a catastrophic fall in the price of sterling, all needing their undivided attention.
Criminalising motorists while all these important matters lie unattended, should have this bunch of anti-car clowns driven out of parliament.
Anyway, who would police this new offence? Certainly not our under-resourced police.
Many drivers still flout the ban on handhelds, confident that the chances of them being caught are as slim as Nigel Farage becoming president of the EU.
This law would be unenforceable and resented by the vast majority of law-abiding drivers. Especially those where their use is an occupational necessity. Lawyers, doctors, taxi drivers, the emergency services, care workers, delivery drivers, salesmen… the list goes on.
And car manufacturers are not going to put the brakes on fitting them just because some MPs want to ban them.
I'm being driven mad by the narrow-minded policies of the clean-air heads in charge of transport.
Punitive pocket-filling anti-car measures which target the motorist and ultimately drives them out of our towns and cities and takes us all back to the stone age.
The government Transport Select Committee would, I'm sure, ban picking your nose at the wheel if they thought they could get away with it.
Its time they all got on their bikes.
I need my hands-free as much as I need my car. And any talk of a ban is proving to be a real distraction and giving me road rage.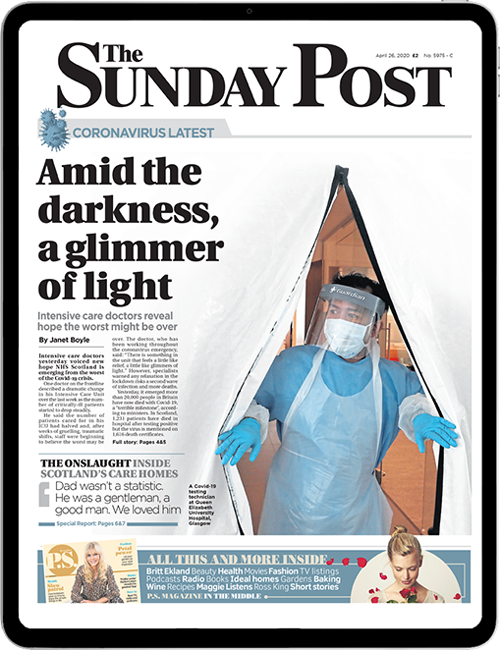 Enjoy the convenience of having The Sunday Post delivered as a digital ePaper straight to your smartphone, tablet or computer.
Subscribe for only £5.49 a month and enjoy all the benefits of the printed paper as a digital replica.
Subscribe