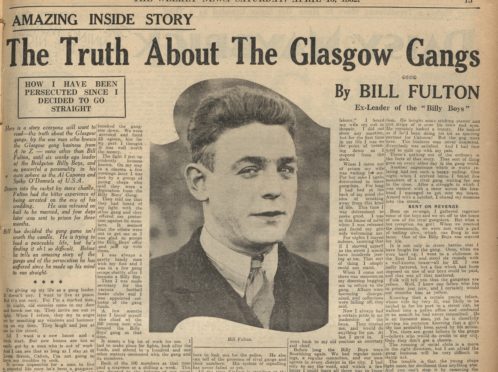 Sporting a dapper suit and tie and two shiners, Billy Fullerton looks every inch the gangster.
Staring out from the pages of The Weekly News, the leader of the notorious Billy Boys gang was in 1932 one of Britain's most notorious hoodlums.
Fullerton had just been released from Barlinnie prison after a conviction for yet another gangland battle when he told his story in what was then the biggest-selling paper outside of London.
In an article, Fullerton revealed what life was like inside one of the biggest criminal organisations in Britain – and one which has featured in hit BBC series Peaky Blinders over the past few weeks.
He claimed to have put his criminal past behind him and explained how he joined the gang, rose through the ranks and ran a protection racket.
According to Dr Andrew Davies, razor gang historian, Fullerton's forgotten piece is a remarkable insight into his life, and how razor gangs worked.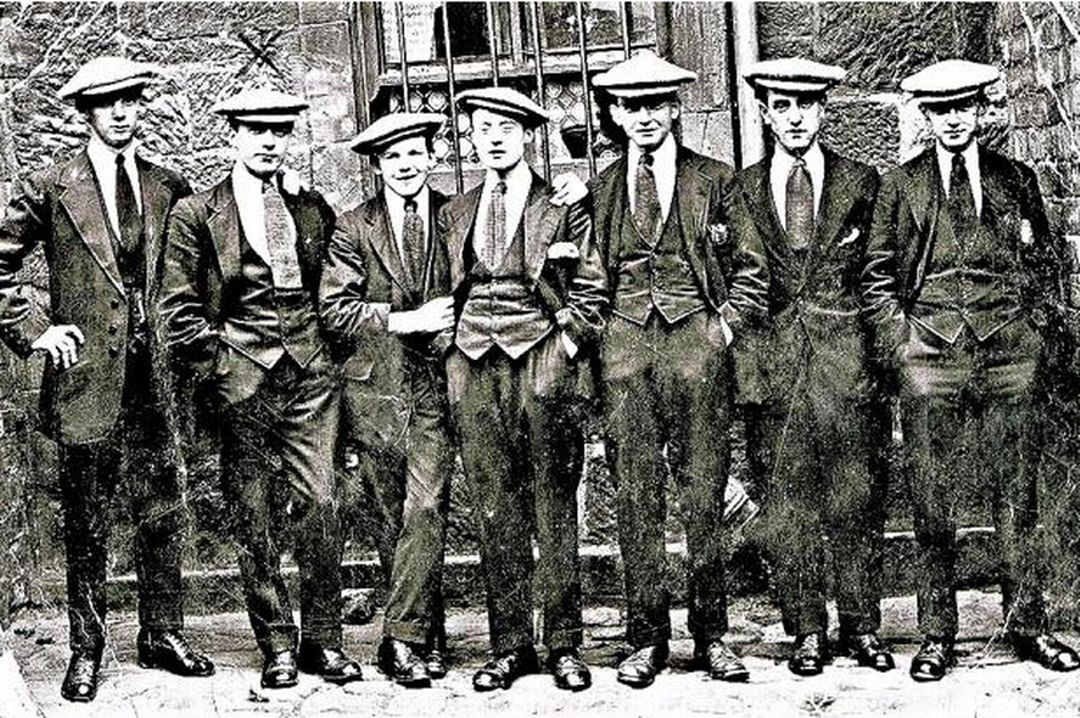 It's also an early example of a British criminal being glamorised in the British press.
"Readers in the 1930s would have been very familiar with stories about Chicago gangster Al Capone," explained Dr Davies. "In 1932, Scarface had been released so readers would have been familiar with gangsters. The Scottish press was full of stories about Al Capone and murders in Chicago – it was a big deal at the time.
"The headline writer described Fullerton as being like Al Capone. There's almost a yearning to find a Glaswegian Capone.
"There was a glamour to gangs and Fullerton was one of the people who traded on that.
"In the article, he tells the story of how he was recruited into the Billy Boys. That's significant because previously people believed he had founded the gang, but it was already in existence – the name of the gang referred to King Billy, William of Orange.
"He says he joined the gang for protection after being targeted by rivals, and because he had stood up for himself, the Billy Boys were keen to recruit him.
"This piece in The Weekly News is really rare. And for me, as a researcher, that made it incredibly precious."
Despite the reputation of the razor gangs as simple, street-fighting thugs, Fullerton talked about how he took part in organised crime.
He boasted how he took payment from a man to beat up a business rival but, instead of going through with it, Fullerton instead played both sides off against each other.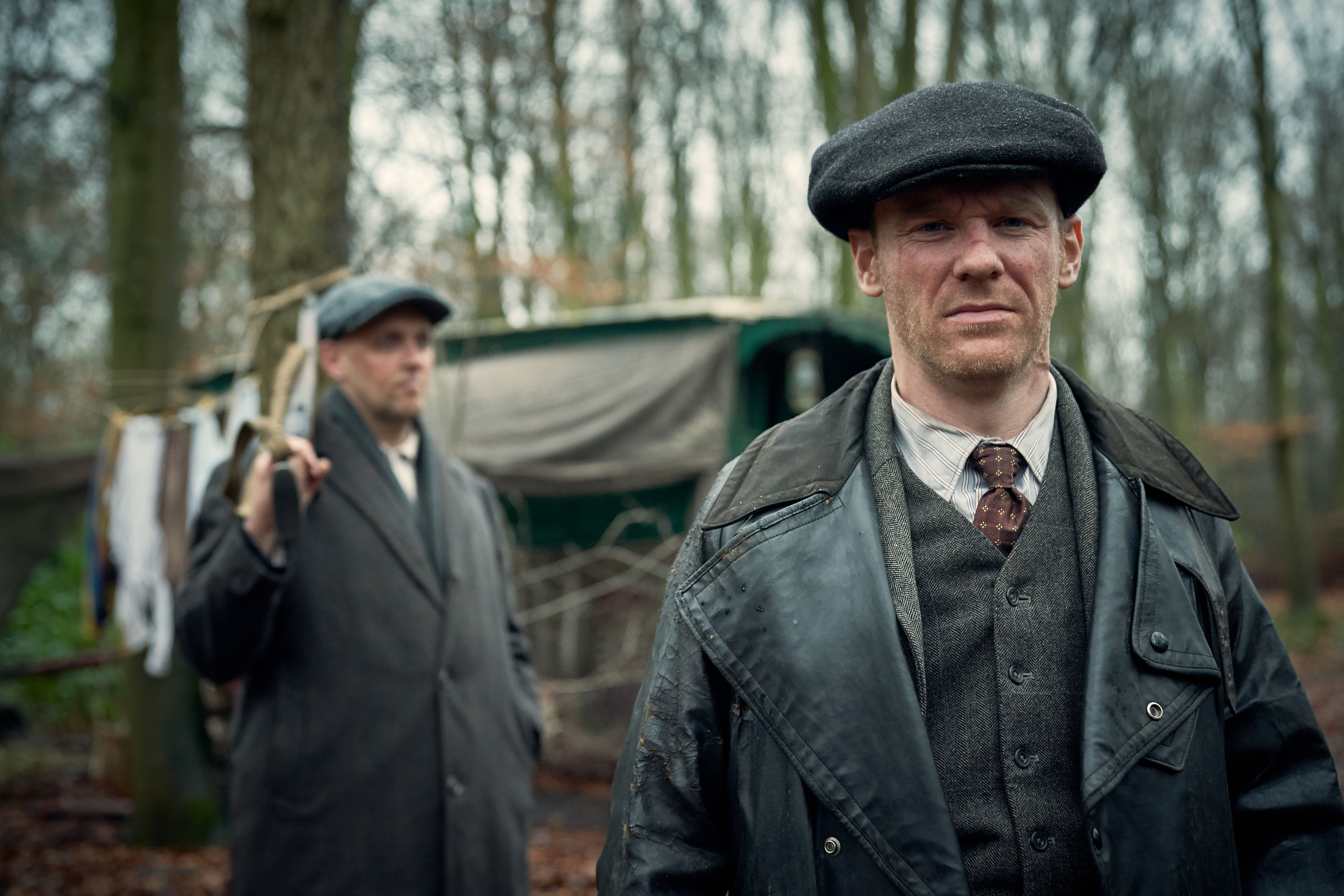 "Fullerton talks to the guy and says, 'Hey, guess what I've come to do. What do you reckon?'," said Dr Davies.
"He takes the payment from both sides, and the supposed victim parades around with sticking plasters on his head for a couple of weeks.
"But this is interesting because when people talk about these gangs, they normally think they exist on the margins and they're disconnected from the mainstream world. This shows that's not the case at all.
"We've not seen this anywhere else – you've got somebody who, from the way Fullerton recounts, is a legitimate businessman, coming to the leader of the Billy Boys, and saying, 'if I pay you, will you beat up the competition?'.
"So in 1932 in Glasgow, someone from the legitimate world of business is using the Billy Boys as hired thugs.
"At that point, the distinction between the kind of respectable side of Glasgow and the gangs just collapses."
As well as protection racketeering and battles with rivals, Fullerton talks about working at Ibrox stadium, which became a site of one of the gang's main sources of inspiration.
"One fascinating aspect is how he talks about Rangers fan culture. Fullerton describes how the gang had a poet on the terraces at Ibrox, who they paid a wage," said Dr Davies.
"Fullerton mentions selling poems and songs at Ibrox – he says he sold 36 dozen copies at 2p each. I would love to know if Celtic fans did something similar on the terraces of Celtic Park."
Despite his celebrity status, Fullerton was mainly concerned with convincing readers of The Weekly News, then and now published, like The Sunday Post, by DC Thomson, that he was desperately trying to leave his lawless past behind.
Although subsequent convictions and brushes with right-wing politics followed, Dr Davies, author of City of Gangs: Glasgow And The Rise Of The British Gangster, believed Fullerton was being genuine.
"It was a desperate plea by Fullerton, and I think it was genuine for two reasons," added Dr Davies. "He was 26 and had just come out of Barlinnie.
"There are appalling accounts in the article of how he was being continually attacked, and of the danger his children were in. He's clearly very acutely aware of the effect of his gang involvement on his wife and his children. That makes his claims credible.
"And at the time the police struggled to get witness statements about these gangs. There was a kind of code of silence from people refusing to cooperate with the police – almost a kind of Omerta.
"Billy is breaking this code by revealing information about the Billy Boys. This is information that had not been put into the public main domain before.
"This must have been an attempt to break from the gang.
"But from what he's saying, reading between the lines, something went on with his gang.
"It is a plea for his enemies to leave him alone – but to me it also appears that it is a plea to his former followers to leave him alone, too.
"Fullerton was back in Barlinnie more times in the 1930s.
"In 1935 he went to Belfast with a flute band, during terrible sectarian strife. According to authorities, he made the situation much worse.
"If the article was a bid to escape his criminal life, it didn't work."
---
Billy on the gangs 
I was always pretty handy with my fists and I was in a few gang scraps shortly after I became a Billy Boy.

A few months later, I found myself the chief of the 500 young men who formed the gang at that time.

It meant a lot of work for me, I had to make plans for fights, look after the funds, and attend to a hundred and one other matters connected with the gang and its members.

Each of the 500 members at that time paid a sixpence or a shilling a week. This was devoted to the fighting of our court cases.

I got as much as five shillings each from girls. Each gang has its following of girls – many of whom are sweethearts of the gangsters.

This, of course, is known by the rival gangs and often the girls, when returning from dances, are in danger.

So the young women are eager to pay their subscriptions so that they will receive protection. Shopkeepers also give willingly each week for protection against other gangs.
---
Billy on the violence
There are at least a dozen Glasgow gangs which are still on "active service".

Fights are still as frequent, though nowadays not so much is heard of them, because the gangsters take very good care to steer clear of the police.

Only a short time ago, two gangs clashed in the Mile End district. There were 300 young men engaged in the battle. Broken bottles, knives, razors, batons and hatchets were among the weapons used.

But as soon as the police appeared on the scene, the streets were cleared as if by magic. There were no arrests. And although there were many casualties, none of the injured went to the infirmary.

One night a certain businessman asked me to go across to Dennistoun and give one of his enemies a "beating up".

"OK", I said, "but I'll want a couple of quid for the job." The businessman was agreeable and as soon as he handed over the money, I collected some pals and set off for Dennistoun.

But don't imagine I had any intention of carrying out my instructions.

Oh, no! When I met the man who was to get the "beating up" I explained the position.

"I've just got two pounds to give you a hammering," I told him politely.

"What are you going to do about it?"

He took it quite calmly. "That's all right. I'll give you two pounds to leave me alone." When the money was handed over, I suddenly saw a snag in the arrangement. Where would I be if the businessman found his enemy had not received the battering as arranged?

But the "victim" had a simple solution. He bought some sticking plaster and put strips of it over his brow and eyes. He certainly looked a beauty. But the gag went over. The businessman never suspected.

Everybody was satisfied. And I had four quid to split with my pals.

Another experience which is worth relating had not such a happy ending. One night when I arrived home I found five members of a rival gang waiting for me in the close. After a struggle in which I was slashed with a razor across the forehead I managed to get into my house.

Armed with a hatchet, I chased my enemies into the street.

Bent on revenge, I gathered together some of the boys and we set off to the home of one of the rival gangsters. When we reached the close, we were met with a pail of boiling stew which was flung in our faces.

One of the Billy Boys was scarred for life.
---
Billy on going straight
I must not lose my head. I know that if I get mixed up in gang warfare again, I can expect nothing less than penal servitude.

I am unemployed. But I have hopes of work and, if I get a job, the first thing I will do is look for a new home in a different district – far away from the centre of the city and the gangs.

When that happy time comes, my wife and two bairns may know peace they have never known. I want a chance for the sake of my wife and children.

I am tired of this eternal fighting.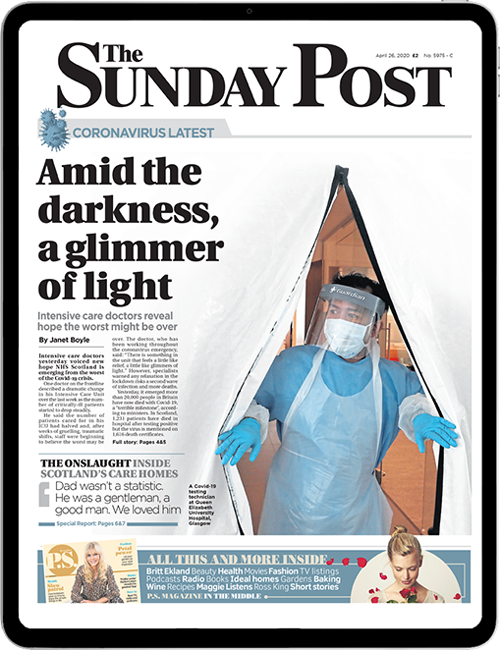 Enjoy the convenience of having The Sunday Post delivered as a digital ePaper straight to your smartphone, tablet or computer.
Subscribe for only £5.49 a month and enjoy all the benefits of the printed paper as a digital replica.
Subscribe