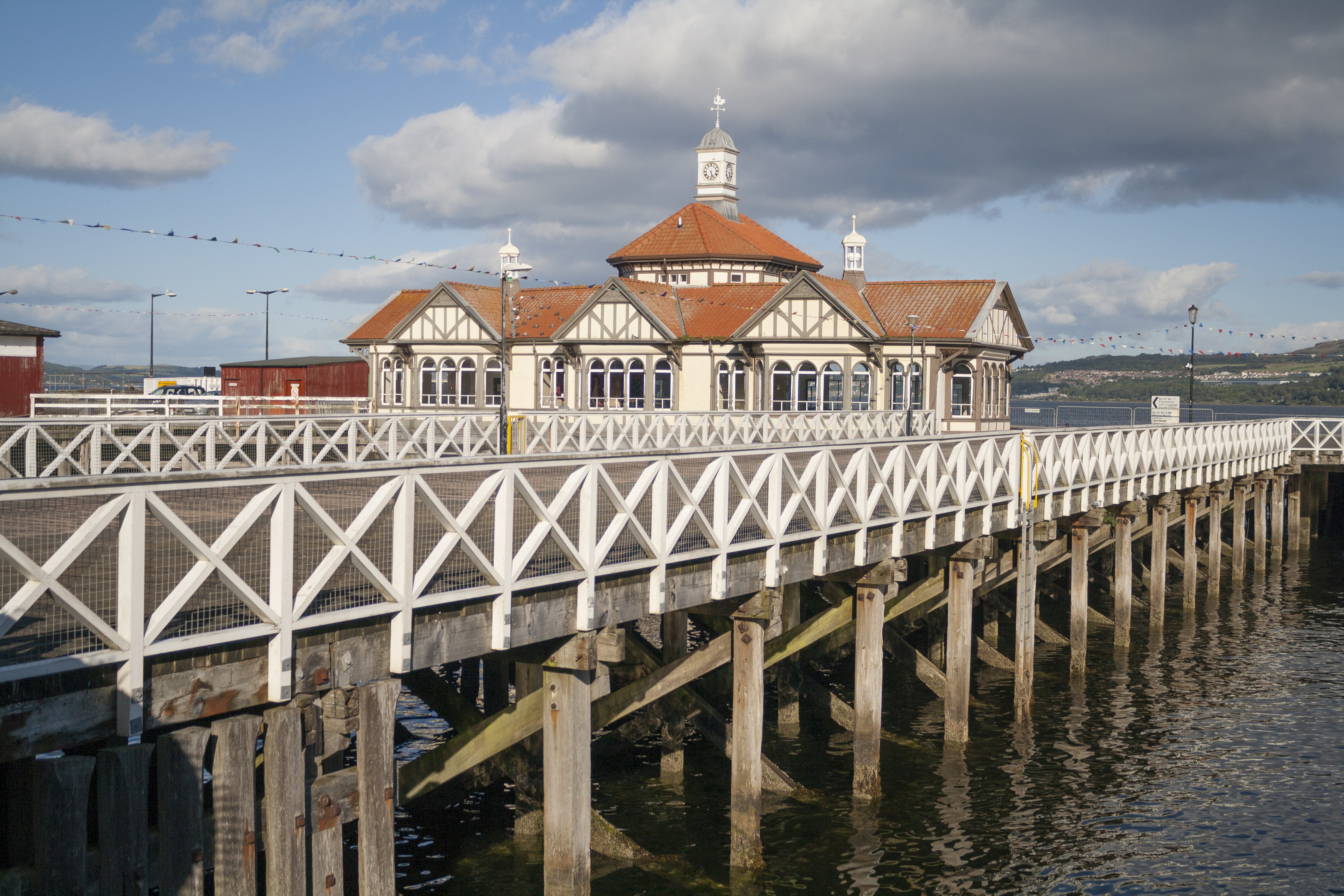 JUST over an hour's drive from Glasgow, the Cowal peninsula has perhaps suffered from over-familiarity for Scots over the years.
But thanks to a collective tightening of the belt and a new post-Brexit landscape, that's changing as more Scots consider holidaying at home.
Of course, many people have been going to Argyll's holiday and caravan parks for years – or in some cases generations.
In the late Victorian age, wealthy Glaswegians made the short hop across the Firth of Clyde to the mansions they constructed as holiday homes.
Nowadays, a host of rich Hollywood stars have fallen for Argyll's abundant charms.
Trainspotting star Robert Carlyle and comedian Billy Connolly have enjoyed holidays around the Cowal peninsula.
And Oscar-winner Emma Thompson is frequently spotted around the popular tourist hotspot of Dunoon, where she owns a house.
And if it's good enough for the Love Actually star, then it's good enough for my brood.
The Blackstock clan are heading for a break courtesy of Argyll Holidays in a quiet holiday park in Stratheck buried deep in the Argyll Forest near the banks of Loch Eck.
It's just over 30 miles as the crow flies from Glasgow to Dunoon and on to Stratheck.
But the pesky stretch of the Firth of Clyde means many will opt for the short ferry journey to make the crossing from Gourock.
Instead, I've decided on driving the snaking route that takes you up by the west-side of Loch Lomond before heading down the peninsula – much to the chagrin of my family who had been looking forward to getting "on a big boat" as my two-year-old son James put it.
By Lochgoilhead I'm feeling vindicated as we navigate the stunning hills and lochsides of Argyll.
The gathering storm clouds add further drama to the imposing vista.
But by the time we make it to the Stratheck holiday park we're in the middle of a torrential downpour.
It's one that won't let up for the next three days – the entire length of our stay.
Any hopes I had of enjoying the great outdoors are quickly washed away.
"It gets like that here a lot," offers George who with his wife manages the holiday park.
"But it's the price we pay for such beautiful scenery," he adds sagely.
He's popped along to our four-bedroom lodge with four en-suite bathrooms to show us how to use one of the lodge's main draws – an outside hot-tub.
It's not long before the clan – including my sister, Anna, and brother-in-law Brian – are giving the bubbles a whirl.
After all, we were already soaked to the bone. Eyes shut, sitting in the hot tub nursing a beer I imagine myself as a rock star at the height of my powers.
My meditation is interrupted by my four-year-old daughter Anna-Teresa announcing the bubbles are making her sick.
The fantasy is over. But I'll revisit it frequently over the coming days as I return to the hot tub again and again.
Of course, there's plenty other things to do here. There's the gorgeous town of Inveraray, a 45 minutes' drive away.
Both the town's jail and castle are well worth a visit.
As is getting a coffee or drink in the cosy and popular George hotel, which has been run by the Clark family since the 1860s.
Whatever they are doing seems to work as the pub is heaving when we visit on a damp afternoon.
There's also nearby Hunters' Quay. This massive holiday park is owned by the same company that runs Stratheck.
It means you can use all their ample facilities, which is great for the kids.
While Stratheck is genuinely peaceful, for hyper kids there isn't much to do when it rains.
On the other hand Hunters' Quay – a 10-minute drive away – has two swimming pools, soft-play area, a restaurant, bars, and regular live entertainment.
It's more than enough to tire out your tykes.
A word to the wise – it's best to book ahead to get a table in Hunters' Quay's popular grill restaurant, which serves quality pub grub at reasonable prices.
There's other options too on the food front – the recently renovated Cot House Inn and Shelia's Diner offer reasonable fayre.
Another nice way to spend your day is visiting the nearby Benmore Botanic Gardens or a walk around the Puck's Glen.
Although when we attempted it we were quickly soaked to the bone and so headed back to the hot tub for respite.
All too quickly our trip was over and we had to head home to a hot tub-less life.
I'll miss the Cowal peninsula – it was lovely bubbly.
---
READ MORE
Experience Edinburgh's spellbinding Deep Time Machine
Forest Holidays Argyll A great place to relax, rain or shine