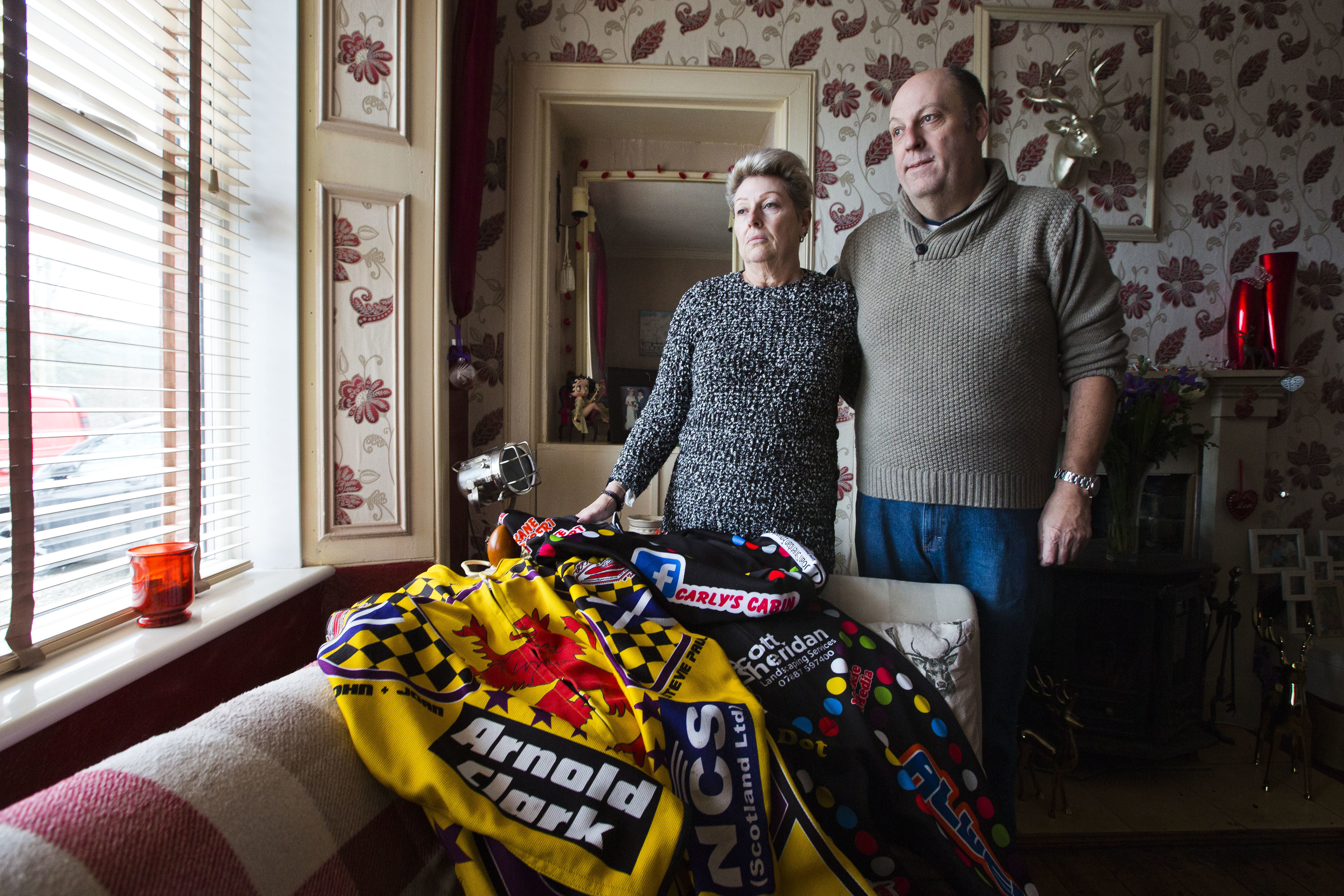 THE heartbroken parents of a teenager found dead at college just six weeks after starting his course have vowed he will leave a legacy of hope.
Colin and Mandy Mackie learned of their only son Greg's death just a month before Christmas.
The 18-year-old, who was a talented speedway rider and boxer, was found dead by a janitor in the bathroom of his Edinburgh College halls in Portobello.
Speaking about the tragedy for the first time, the devastated couple say they have been left in the dark over what happened to their "loving, talented" son, with a post mortem yielding no clues, and police investigations still ongoing.
Colin and Mandy discovered the terrible news when they received a 6am visit from police on November 26. The officers told them Greg's body had been found that morning.
Colin, 55, from Biggar, South Lanarkshire, said: "I thought he was injured, maybe had a car accident as he had not long passed his test.
"When they said Greg was dead we just couldn't believe it."
That week, the couple were numb and in shock, unable to take in the news that would be any parent's worst nightmare.
But they quickly resolved to set up a speedway academy in their beloved son's name, with the aim of helping youngsters who shared Greg's passion for the motorcycle sport.
Mandy, 56, said: "We aren't the kind of people who can sit and be idle. If I do that I can't cope with what has happened.
"We want to try to help other people. That's what Greg did all the time and that is what he would have wanted."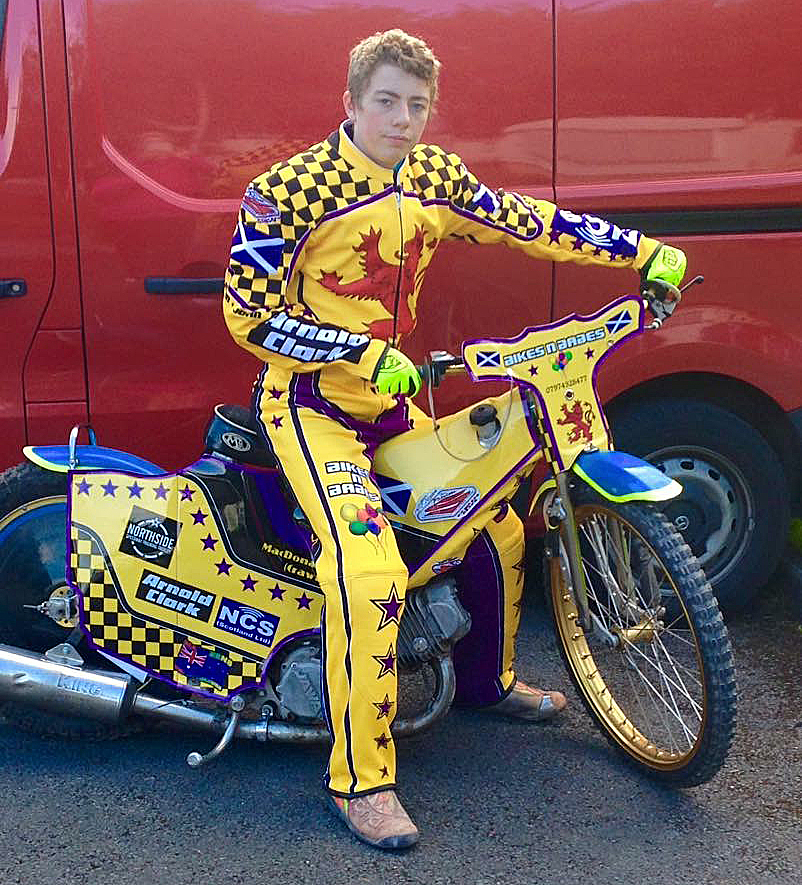 A rider with Glasgow Tigers, Greg won countless awards and spent a successful season with Castleford Castles. His parents plan to build a training track, supply bikes and quads, and provide masterclasses for kids who may otherwise be unable to afford to take part.
Event planner Mandy said: "Greg was so full of life. He knew exactly where he was going and that's the sad thing about all of this.
"He had so much positivity and motivation. He was determined to be a success, he wanted his name to be known. Now it's us who have to do that for him.
"I need to keep my son's name alive."
Dad Colin, a courier, described his son as his "best pal" and said: "Greg went to his first speedway meeting at six days old. He started off on a quad at three years old and he started riding speedway at 13.
"He's ridden at tracks all over Scotland and the north of England and made so many friends."
Colin said his son "gave 110% to everything" he did.
His funeral was attended by more than 450 mourners, wearing Greg's favourite colour, purple.
Mandy said: "So many people came to his funeral and told us all about their memories of Greg and we realised we didn't even know all the things he did for people."
Greg left Biggar High in June last year and had started studying TV and media, with the hope of going into television production.
He had also bagged himself a role as an extra in the latest series of Outlander, and a part in the latest Robert the Bruce film, Outlaw King.
The family had made plans to move to Australia after Greg had finished his course, as they thought there would be more opportunity for work.
However, their focus is now firmly in Scotland and leaving a lasting legacy in Greg's name.
Their first fundraising event is due to be held at the Tigers' Ashfield Stadium on January 26, but £1500 has already flooded in through an online crowdfunding page.
Visit justgiving.com/crowdfunding/ colin-mackie or email mandydawn27@icloud.com.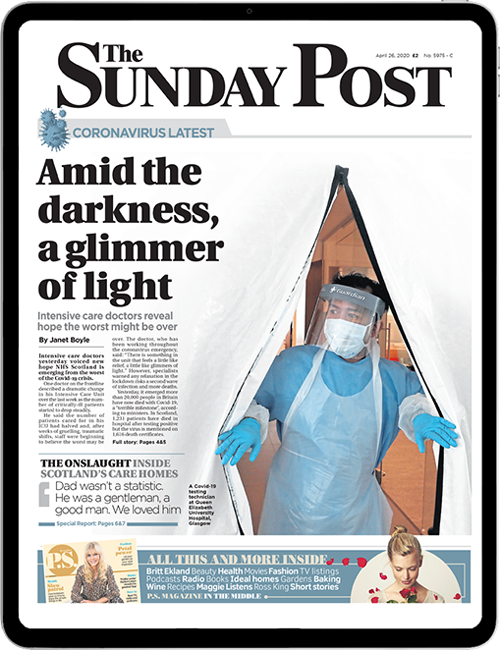 Enjoy the convenience of having The Sunday Post delivered as a digital ePaper straight to your smartphone, tablet or computer.
Subscribe for only £5.49 a month and enjoy all the benefits of the printed paper as a digital replica.
Subscribe