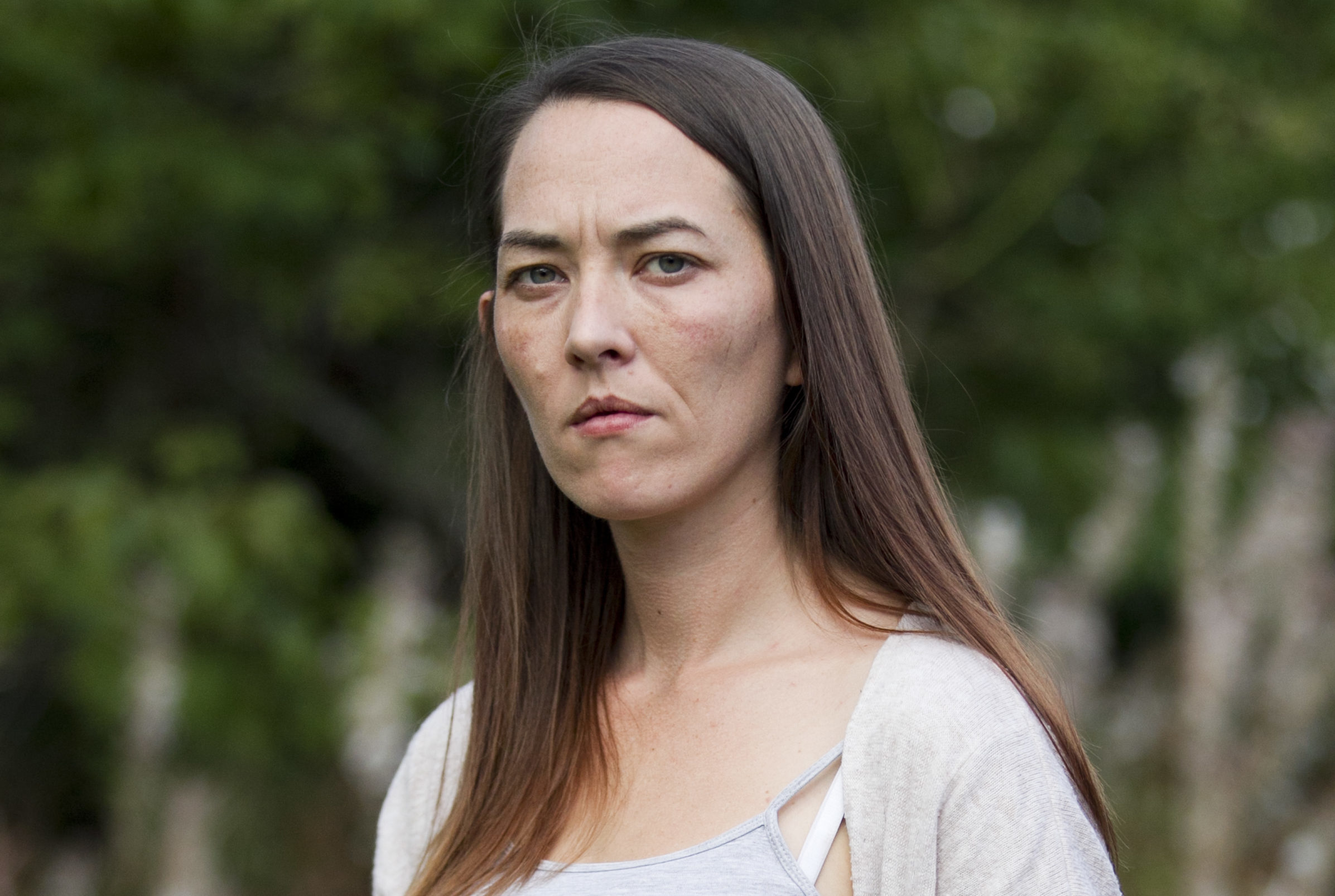 MEDICS failed to help a suicidal man who contacted health services eight times in six days before he died, his partner has claimed.
Luke Henderson's girlfriend Karen McKeown is now calling for an urgent review of mental health support services for men in Scotland.
Karen tried to get help for Luke almost every day in the week before his death.
Despite phoning NHS24, going to A&E, contacting GPs and other community services on eight different occasions, the couple were either turned away, referred elsewhere or told that Luke showed no signs of mental health problems.
NHS Lanarkshire's initial review said their staff had followed procedure and "consistently did not find any evidence" that Luke wanted to take his own life. However, they have now launched a fresh investigation.
Luke spoke to at least 11 different NHS employees between December 22 and December 28 last year. Karen found him hanging in the home they shared with their two children on December 29.
The 30-year-old's calls for better men's mental health services has been backed by her MSP, Monica Lennon, who has urged NHS bosses to further investigate.
Karen knew something was wrong with Luke when he started saying colleagues at his construction job were spying on and filming him, putting videos on the internet and laughing at him.
He had stopped sleeping, said he could hear voices in his head and could see things which weren't there.
Karen, from Motherwell, said: "If they had done their jobs as medical professionals, the way I did mine as his partner and mother of his children, I believe Luke would still be here. My children would still have their dad.
"They failed him. I felt like he was planning to take his own life.
"There were loads of warning signs – he was asking my cousin to look after me if anything happened to him, he was telling me how much he loved me and kept saying sorry for things.
"I told doctors this, but they wouldn't listen."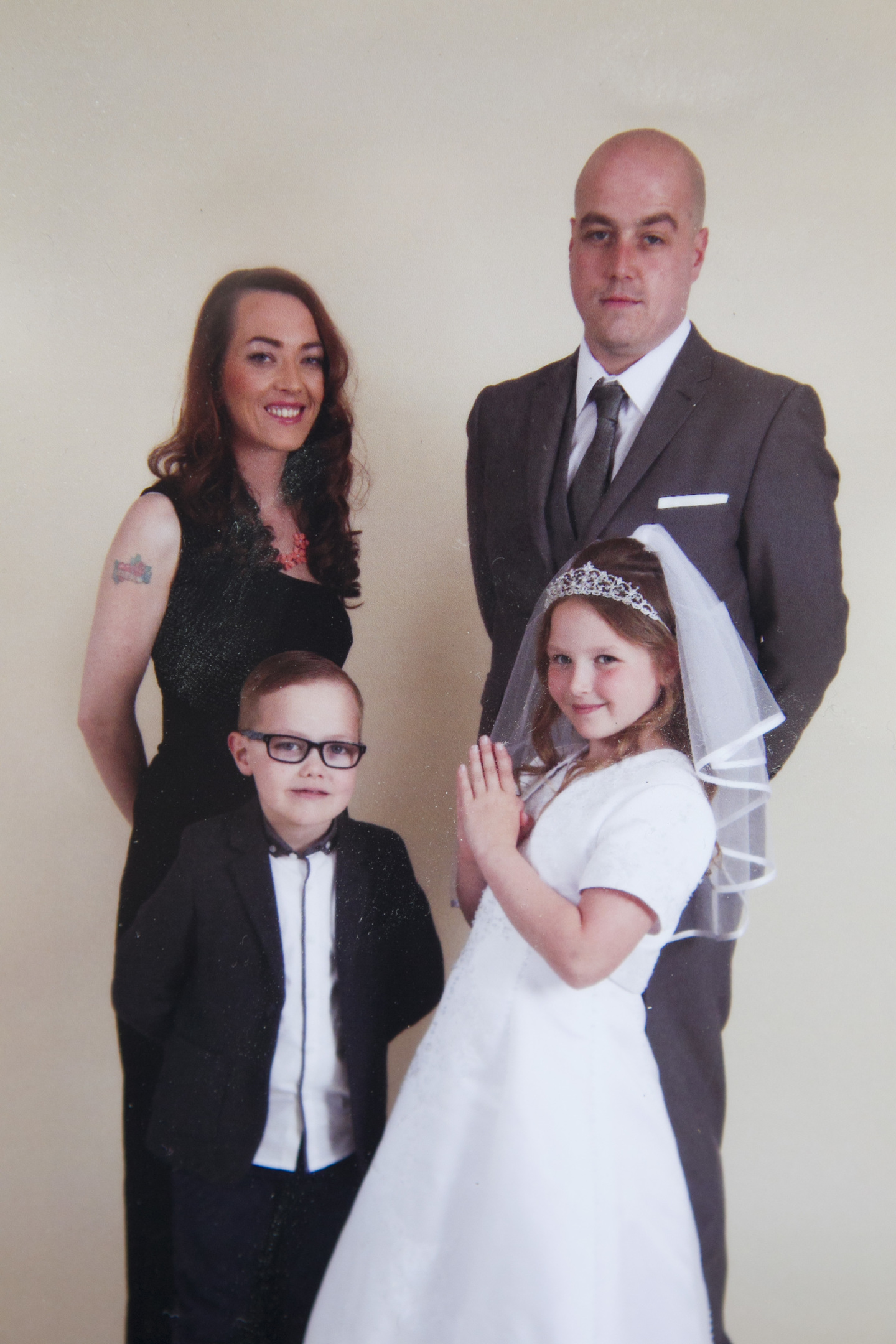 In a review conducted by NHS Lanarkshire, officials ruled that they had followed procedures and their staff found no signs of mental illness, nor believed Luke was at risk of suicide.
However, medical notes from December 23, seen by The Sunday Post, show some staff who first saw Luke at Wishaw General A&E thought he was at risk of harming himself and that he was hallucinating.
They recorded in their notes that Luke was "hearing voices in head…feels wants to kill self", "experiencing delusions" and was "an immediate risk to himself".
When he first went to the emergency unit, he was categorised as a high-risk patient, but less than two hours later after being seen by a nurse, it was ruled that he showed no signs of having a "depressive illness or psychotic disturbance".Medical staff decided that, because Luke said he was looking forward to Christmas, he was making plans for the future and was not suicidal.
Karen said: "Christmas was less than two days away by that point, it didn't mean he was 'forward planning' as they said.
"I kept telling them he wasn't making any plans after Christmas.
"On Christmas Eve I had to take him to see a psychiatric nurse, but they wouldn't do anything. They told us to go to an addiction service, which re-opened on the 28th."
Toxicology reports showed there were no traces of alcohol or drugs in Luke's body when he died. He had suffered addiction issues in the past.
In 2011, Luke attempted to take his own life and in 2015 admitted himself into hospital as he was hearing voices.
After being an in-patient for a week, he was given medication to help him.
Karen said: "We got through Christmas Day and Luke made it all about us, and the four of us being together. That day he managed to sleep for the first time in a long while. He fell asleep on the couch but he was still not acting normally."
Again, on December 27, the couple, along with some of Luke's family members, went back to A&E after he continued to say he could hear voices and was seeing dogs in his house.
She said: "The staff didn't speak to me or Luke's family at all. They just spoke to Luke, and said nothing was wrong and he wasn't showing signs of being mentally unwell.
"The next day I took him to the addiction services they told us about, but it was just a form-filling exercise and they didn't give us any help.
"They said we would have to wait for someone to get in touch at a later date."
On the day before his death, Karen took Luke to two GPs to try to get him an urgent appointment, before taking him to her own doctor and registering him there.
The couple were told an appointment was available that afternoon, but when they returned a second receptionist said there had been a mistake and they were sent home.
That night, Karen woke to her eight-year-old son, also named Luke, crying. She saw that her partner was not in bed and when she went to her son's room she discovered he was awake.
Karen said: "I asked him why he was awake and he said that daddy had come in to say goodnight. That's when I went downstairs and saw Luke's body. I just started screaming."
Iain Mackenzie, acting general manager for mental health services, said: "We are aware of this tragic matter and undertook a review in line with Health Improvement Scotland guidelines, which aims to identify any learning points.
"Members of our patient affairs team have also subsequently met with Ms McKeown with a view to further investigate the issues raised by her, and the team is also liaising with the other services involved.
"The investigation is still ongoing and, once complete, we will share the findings with Ms McKeown."
Vulnerable Scots falling through net
In the last five years, more than 2,600 men have taken their own lives in Scotland, with more than 500 dying last year.
MSP Monica Lennon says too many people dealing with mental health problems, alcohol or drug issues are falling through the net, and is continuing to call for an investigation into why Luke was failed.
She said: "Luke's tragic death is a painful loss to his family and Karen is one of the bravest people I have met. Asking for help should guarantee access to medical treatment but when it comes to addiction and mental health, vulnerable people too often are left to fall through the cracks.
"Nothing will bring Luke back but Karen is courageously drawing on her family's experience to prevent others having doors closed in their faces. Karen continues to have my full support.
"Vulnerable people are being failed because people with lived experience are not being listened to."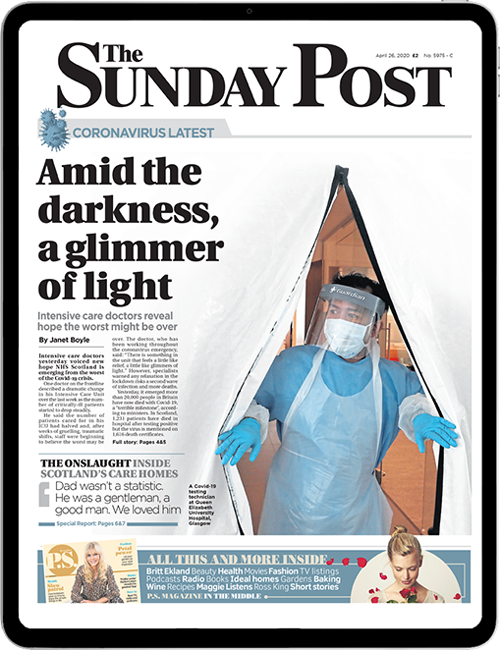 Enjoy the convenience of having The Sunday Post delivered as a digital ePaper straight to your smartphone, tablet or computer.
Subscribe for only £5.49 a month and enjoy all the benefits of the printed paper as a digital replica.
Subscribe