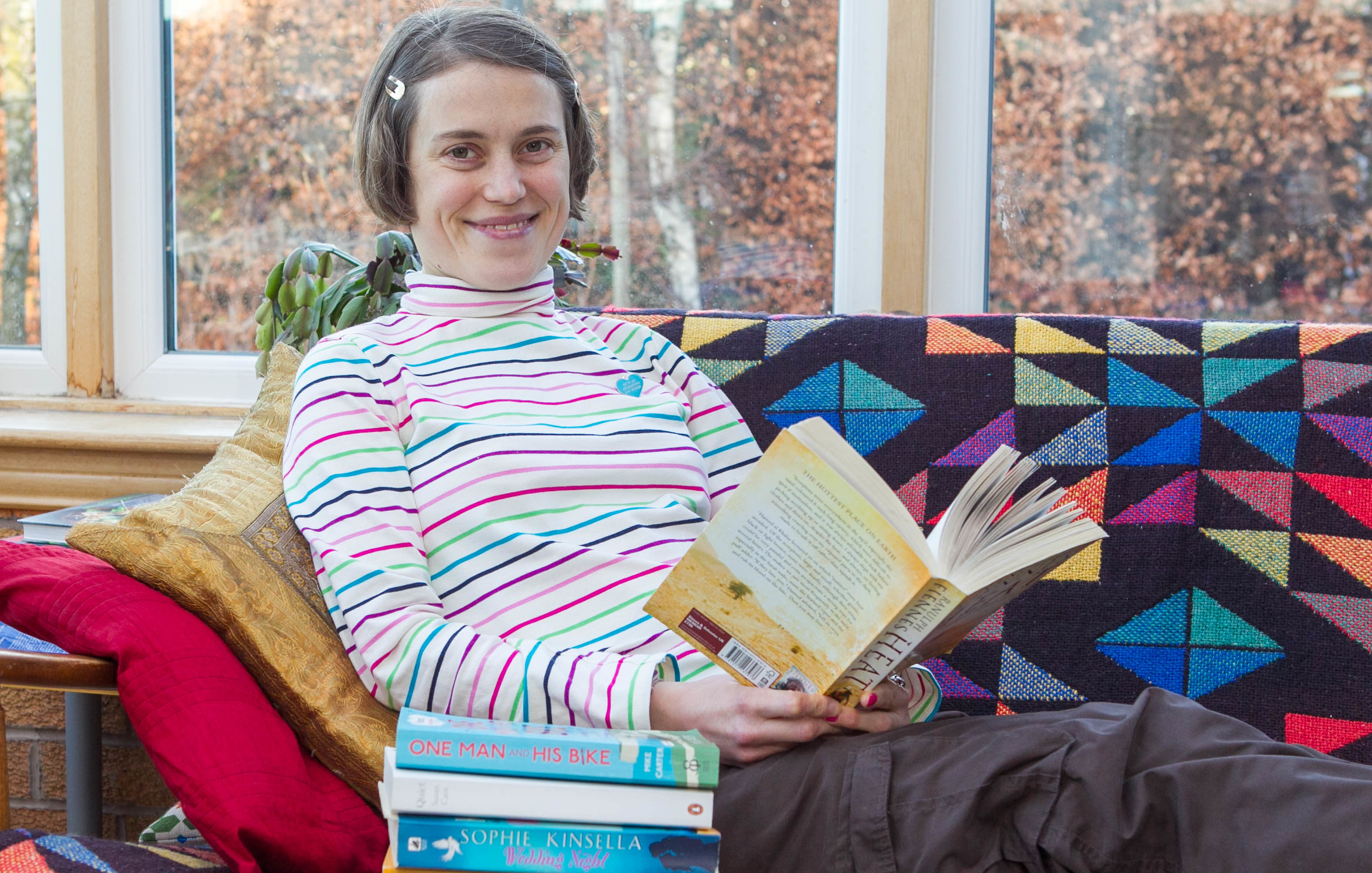 JUST into her 30s and about to swap a career at the BBC for an exciting new job in Cornwall, Ruth Hector had a life full of exciting possibilities.
Then she found herself crawling across her bedroom floor in Stirling, paralysed down one side and unable to talk. She was having a stroke and before she had another one weeks later she was so low she tried to take her own life twice.
But Ruth is now largely back to her bright and bubbly self and was, like growing numbers of others, helped by the support she received from the Moving Forward After Stroke programme, which is marking its first anniversary.
Ruth had some health concerns, including colitis and a lifelong congenital heart defect, but ate healthily and was a regular runner when the stroke hit.
"It was the middle of 2016 and I woke up one morning having the stroke," said Ruth, 33, who had just moved back in with her parents prior to moving to her new job. "I couldn't move my head properly and my right arm was dead. I didn't know what was going on and when I went to get help I collapsed on the floor as my right leg was dead, too.
"I crawled towards the door but I couldn't reach up to the handle to open it. I still didn't think it was anything like as serious as it turned out be.
"My dad came to help because he'd heard the noise. I thought I was still speaking normally, but actually it was just gobbledegook. My mum called the ambulance and thankfully they were there within five minutes."
Ruth was rushed to Forth Valley Hospital and the immediate care saw her make a substantial physical recovery within weeks.
However, Ruth's mental state was incredibly fragile.
"I was admitted to the mental health unit at Forth Valley because of my suicidal thoughts and tried to take my own life twice," said Ruth, who was a web assistant at BBC Scotland in Glasgow. "I found out later that the stroke had been in the emotional part of my brain and I was in such a bad state I felt like I wanted to die.
"I didn't know why this had happened to me and how I was going to be able to cope. I had always been a happy, chirpy girl and suddenly I was having thoughts I'd never known before."
Ruth was put on medication which helped her emotional state, but just as she thought she was finally getting on top of things, she had a second stroke.
"I had been for a little run around the hospital when I started feeling the same thing as before in my right arm," she recalled. "I got to the reception desk and just said, 'Can you help me, I think I'm having a second stroke'.
"I actually couldn't have been in a better place as I was taken straight from the mental health unit to the stroke ward."
Ruth once again made a decent recovery and has been helped by the Moving Forward After Stroke programme, launched in Forth Valley last January by the Stroke Association.
The only such programme of its kind in Scotland, it provides 12 weeks of exercise, advice and support for stroke survivors that can help reduce the risk of further stroke. Around 13,000 people have a stroke in Scotland each year.
Specialist instructors deliver education sessions that not only improve physical fitness but also explore positive lifestyle changes.
"I did the physical work but wasn't sure initially about the diet and healthy living advice as I'd always done that anyway," said Ruth. "But it can be useful and a big thing for me was meeting other stroke survivors.
"When you're in hospital you're still often isolated and just speaking to others who are in the same situation, hearing their stories and knowing you're not alone, is a big deal."
Ruth still has some residual effects, including short-term memory problems, but she takes long healthy walks each day. She does voluntary work for Oxfam and Chest Heart & Stroke Scotland and is looking at making a fresh career as a librarian.
"I know there will always be an impact on my life but I always try to be positive and make the best of things," adds Ruth.