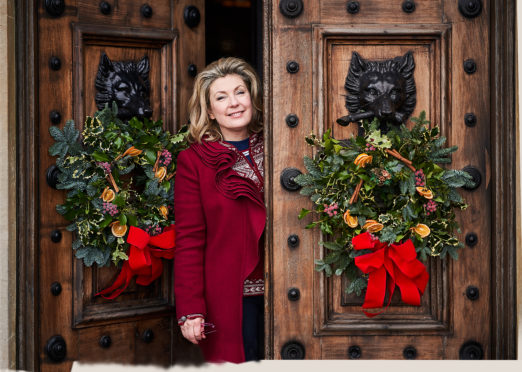 Lady Fiona Carnarvon cranes her neck to take in the 20ft Christmas tree at Highclere Castle – the setting of ITV's hit period drama Downton Abbey – and admires her work.
Draped in white sparkling lights, its branches hang heavy with baubles and ornaments – many "scuffed family decorations" that span the generations. Its decoration has involved high ladders, many hands, and two hours of fun and nostalgia.
And the lady of the house is thrilled. A University of St Andrews graduate, she is not afraid to get her hands dirty.
For her, a successful Christmas is all about the planning and the people. "It's good to sit down and think what are you going to do and what are the choices you are going to make," she said. "It helps you spend your money more wisely."
Soon she'll be turning her attention to Highclere's dining room, hung in yellow silks, and a gleaming table that on Christmas day will be piled with crackers, extravagant blooms, napkins folded like bishop's mitres, sparkling crystal and silver.
It could be straight from a scene of Downton. But this is the real thing and Highclere – which has welcomed royalty, world leaders and film stars – is home not only to the down-to-earth woman who introduces herself simply as Fiona, but also her husband Geordie, aka George Herbert, the eighth Earl of Carnarvon and godson to the Queen.
Lady Carnarvon – whose book Christmas at Highclere – is out now, admits she began planning for the festivities in the early autumn, around the time Downton the movie – whose sequel is currently being worked on – was being filmed at the castle.
But the festivities go far deeper than the stately glamour of the country pile. It is a time, she says, to remember those less fortunate, and lost loved ones.
The countess, whose lineage includes Mackenzie of Kintail, reveals: "My grandfather, Brigadier William Aitken, grew up in Scotland and was an outstanding golfer of his time. His father Henry Aitken was a QC in Edinburgh and a professor at the University of Edinburgh.
"My father, Ronnie, was evacuated to Loch Rannoch during the Second World War. He ended up going back to school in England, but dad adored Scotland and was very proud of being Scottish. I visited Scotland as a child with him and I spent three wonderful years in St Andrews. Geordie also loves Scotland."
Her mother Frances's family hailed from Chiddingstone Castle in Kent. But, says Lady Carnarvon: "I lost my parents when I was 28. They both died of cancer. My father had just had his 60th birthday. My mother died four years later. I have five younger sisters.
"It made you think about what matters in life, so for all the glamour of Highclere, for all the beauty of the building, what matters for me is the family, and community; the people who work for us. And it's about memories. There are so many different memories food can conjure up; like using up the turkey leftovers. Funnily enough, before Geordie's mother died I was talking to her about this and it was the same old thing, putting the mincer on the table and using up the turkey, making turkey rissoles. It is about the simple memories.
"It's also about some of the games we played, the charades, or the sardines, or flying kites round the castle, which I love doing. I know it's not very grown up, but I still enjoy it.
"And it's about people, and conversation. It's a time to put down the phones and devices and ask people how they are or what they are up to. These are some of the most precious times. And for us it is also about going to church. It's a place where we think about people who are less fortunate, what we can do for them, and where we remember people who are no longer here."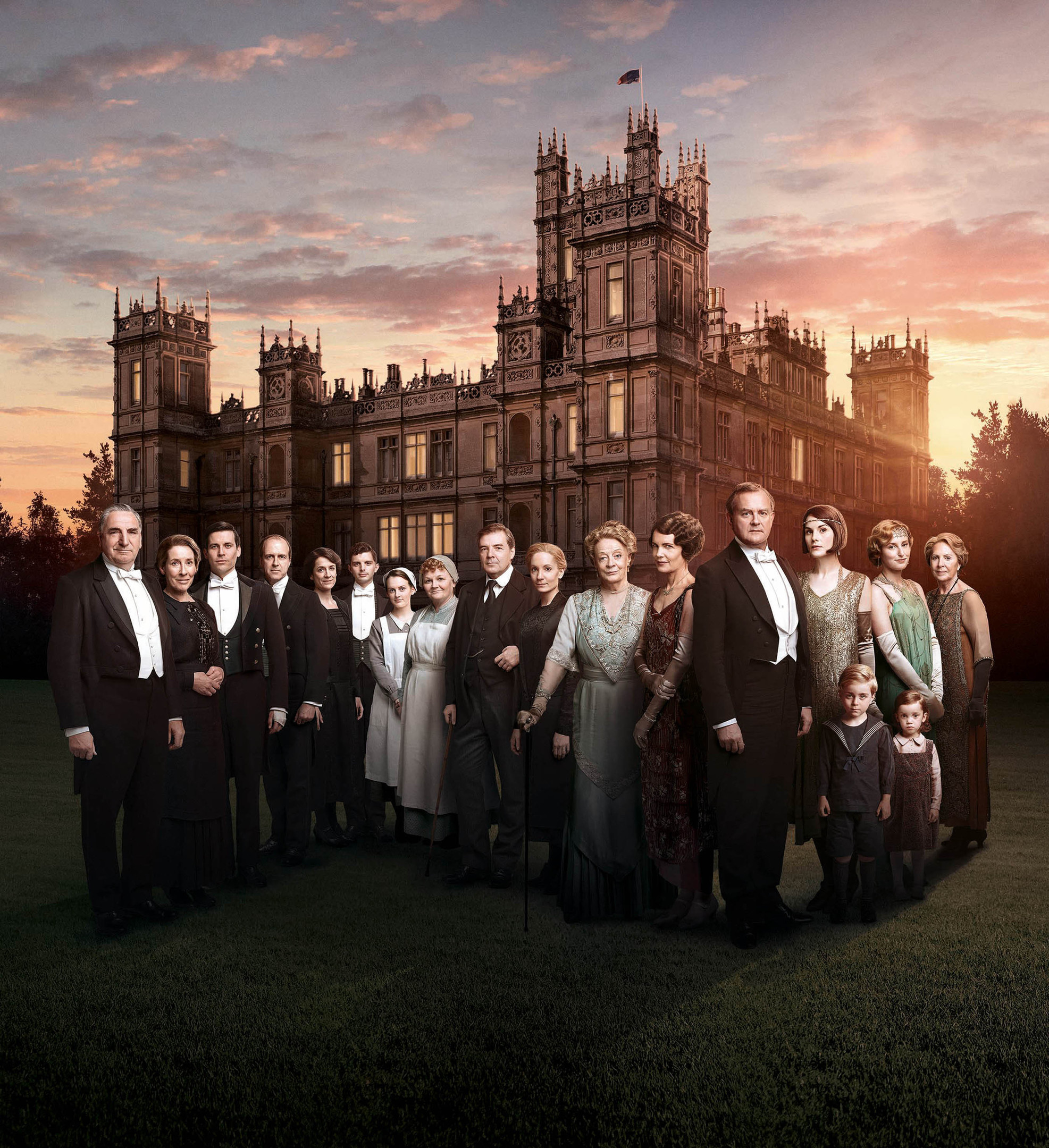 Among those joining Lady C on Christmas day will be what she laughingly describes as her "motley" group of friends, only some of her sisters, "so that my husband is not too overwhelmed", and their son Edward. She also hopes to welcome her stepchildren and she says there is always a place at her table for a chum who finds themselves alone.
But, she reveals: "The cast of Downton won't be with me for Christmas.
"I hope they will be spending time with their families, although some will come to stay in winter – people like Hugh and his wife Lulu," she says, referring to Hugh Bonneville, who plays Lord Grantham in the show, and his wife Lucinda.
"I try to share Highclere with them because it gives the whole thing more authenticity. Quite a few of the cast have been to stay and some of the directors and producers. I have got to know them well.
"The film only took two months and it was a golden autumn. We all knew we weren't together for that long so we made the best of it. I have cast and crew on my speed dial to ask if they can make this weekend or that for some fun. It is a delight to share the real house."
She starts buying her gifts in October, the list is immense and includes Highclere's staff and helpers. But what would be her ultimate Christmas gift?
"Peace," she sighs. "It is a tumultuous world. It would be better if there were less shouting, and more conversation.
"The real statesmen at Highclere; Prime Ministers like Lord Charles Grey, Lord Salisbury, Benjamin Disraeli, and Winston Churchill chose to sit down, eat, raise a glass to toast each other and to try to unravel the challenges of life through walking and talking."
How to do the tree
Have a plan and stick to it. Whether you are a fan of over-the-top exuberance, an elegant gold and silver design or all-out minimalism, don't be distracted by other ideas or the design will lose its cohesiveness.
Have everything you need to hand so that you don't have to keep rushing off to find things. This includes lights, baubles, any other decorations and hangers or wire.
Put the lights on first and turn them on. You will then get a better idea as you go along as to how the design is developing and where the "holes" are.
Remember to stand back periodically to check on how it looks from a distance, as that is how the tree will mostly will be seen.
And having a drink on hand – in Lady Carnarvon's case a gin cocktail – is remarkably therapeutic.
How to do the table
A beautifully decorated table is a frame for the food you are serving.
Select a colour palette that complements your home and arrange the flowers the evening before.
Use variations in height in order to add perspective, but don't make it so high that people can't see over it.
The trick is to complement rather than overwhelm, so don't choose flowers that are too highly perfumed and, of course, no scented candles on the dinner table.
Highclere's winter gardens, hedgerows and fields offer an abundance of choice – I normally collect a good haul of evergreen winter box, cornus, viburnum, dogwood and unpruned hydrangea heads, along with pine cones and stems of long grasses.
Holly is lovely but, fair warning, the berries are poisonous for humans – as well as pets – so it's not suitable for table decorations.
---
Christmas at Highclere: Recipes and Traditions Of The Real Downton Abbey, Preface Publishing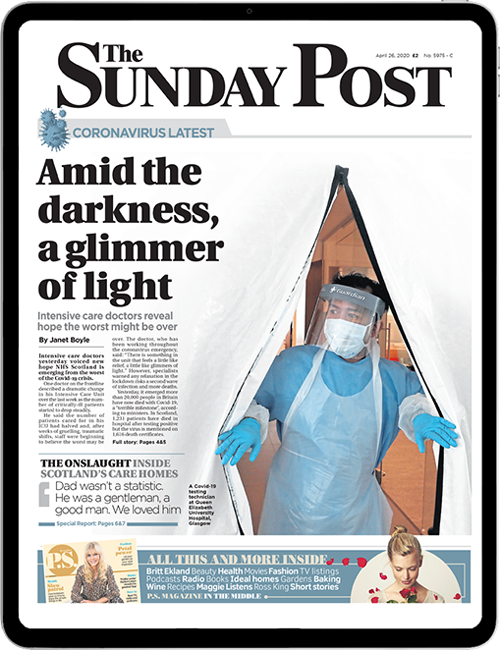 Enjoy the convenience of having The Sunday Post delivered as a digital ePaper straight to your smartphone, tablet or computer.
Subscribe for only £5.49 a month and enjoy all the benefits of the printed paper as a digital replica.
Subscribe