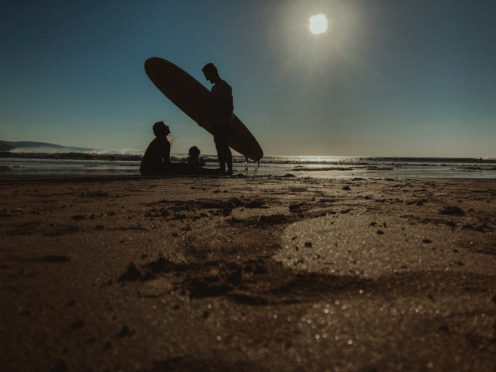 A Glasgow-based photographer has travelled to the very farthest corners of the world and back during lockdown – without leaving Scotland once.
Family and wedding photographer, Nikki Leadbetter has been capturing families, couples and newborns in exotic beaches, gardens and far away homes through her virtual photography sessions, using a smartphone app.
The mum of three has remotely documented lives during the pandemic across the planet's five continents including shoots in Australia, New Zealand, Canada, India, America, South Africa, Dubai, Kuwait, Hong Kong, Ireland, England, France, Luxembourg, Norway and Scotland with upcoming shoots planned in Costa Rica and Colombia.
Before the pandemic, Leadbetter had travelled all over the UK and abroad for shoots but once lockdown hit, she lost the ability to move around, as did her husband, who became stranded abroad for months.
"When the UK went into lockdown last March all my weddings were either postponed or cancelled and work completely stopped," she said.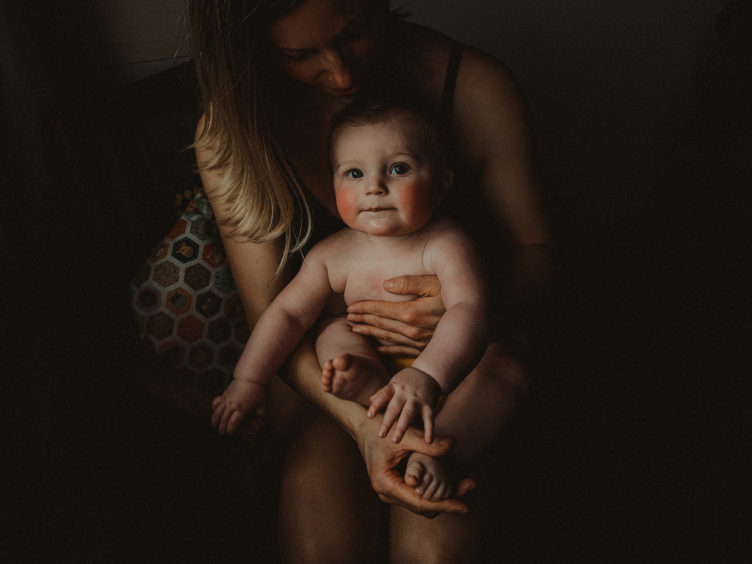 "My husband was due to come home from working in Kuwait four days before the UK went into lockdown, however Kuwait shut their borders and he ended up being stuck out there for nearly six months.
"During lockdown I took hundreds of photos of my kids documenting our experience however as time went on I felt flat and lost my creativity and desperately missed working and adult human contact.
"I had heard of virtual shoots being used commercially and so I tried it on a friend in Edinburgh.
"We had five minutes while we were juggling our kids' dinners and it worked really well.
"I advertised the shoots on my Instagram page and it snowballed. Suddenly I had a fire in my belly again for work and an outlet of escape during lockdown.
"I was connected to the world again."
Many virtual shoots have taken place throughout the pandemic, with footballer Marcus Rashford being photographed remotely for the cover of Time Magazine and actress Janelle Monáe being captured via Zoom for the cover of Vanity Fair.
Presenting June cover star @JanelleMonae. Photographed by Collier Schorr via Zoom, the eight-time Grammy nominee speaks to V.F.'s @yohanadesta about fear, fury, and her upcoming roles in #HomecomingTV and #Antebellum. Read our latest cover story: https://t.co/yKv5772uwK pic.twitter.com/CSiWShSzmQ

— VANITY FAIR (@VanityFair) May 19, 2020
Leadbetter's virtual shoots are done via a smartphone app, which allows her to control the client's camera phone remotely.
"All that's needed is a decent camera and a good internet connection," she explained.
"I get the client to walk me round their space showing me the lighting and set up of their surroundings and I tell them where to set up the phone.
"It needs to be propped on something throughout the shoot so I ask them to have something to rest it on.
"A tripod is great, another person to hold it is even better or if neither of these things are available I get them to rest me on a tin of beans held on by a hair tie and propped on a chair or mantelpiece, and then I will carefully direct them and take the shots."
Leadbetter said she has been blown away by the response to her virtual shoots, with huge take up and feedback.
Who would have thought you could have captured this via an iPhone in my front room 🤯 thank you @TIME very proud ♥️ #TIME100Next pic.twitter.com/5rHFcEMAlB

— Marcus Rashford MBE (@MarcusRashford) February 17, 2021
"It's not just been an opportunity to capture moments that would have otherwise been missed because of lock down, it's also been an outlet for some people who have been very cut off from people and support during the pandemic.
"A lot of the time I end up chatting to the families and sharing parenting and lockdown stories.
"Being a mum of three young children myself I understand how isolating and exhausting it can be.
"People have come back to me saying how comfortable they felt during the process and how the final images made them and family members like grandparents cry when they have been shared."
With many family connections overseas herself, the shoots have enabled Leadbetter to feel more connected, yet, she said, seeing how other countries have been living through the pandemic has been hard.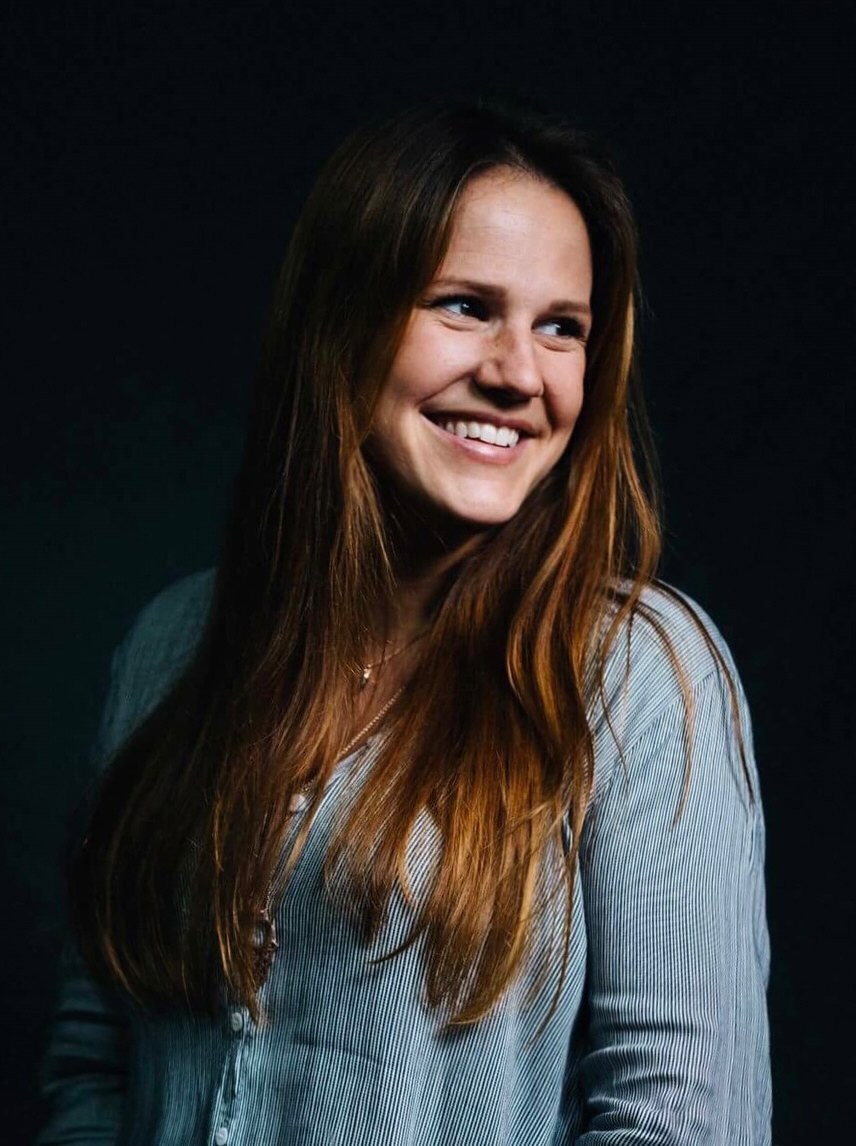 "My husband is from New Zealand so we have family and friends across New Zealand, Australia and Hong Kong."
"I have sisters in Norway and London so we are very cut off from everyone which has been tough, but the shoots have been amazing to reach out to people and  connect people again.
"I was getting so sick of spending so much time on Zoom calls and on screens it was amazing to suddenly be able to make something creative out of the screen time.
"It is a double edged sword however. As much as it's been amazing chatting to people in other countries, it's also been hard to see how normal life has been for some as I have photographed families on the beach in Australia and New Zealand.
"They were there with grandparents and their kids playing in the sand and in the water. There were surfers in the background and cafes full of people.
"If I could have jumped through the phone to the other side I would have.
"But the shoots have been a comforting reminder that life is out there and we will one day be connected physically again and not just by screens. We are slowly getting there."
---
See more of Nikki Leadbetter's virtual photography:  www.nikkileadbetter.com/portfolio-virtual-sessions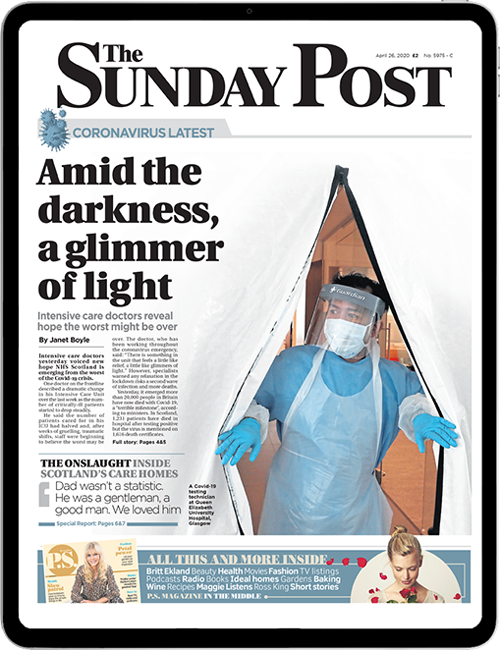 Enjoy the convenience of having The Sunday Post delivered as a digital ePaper straight to your smartphone, tablet or computer.
Subscribe for only £5.49 a month and enjoy all the benefits of the printed paper as a digital replica.
Subscribe