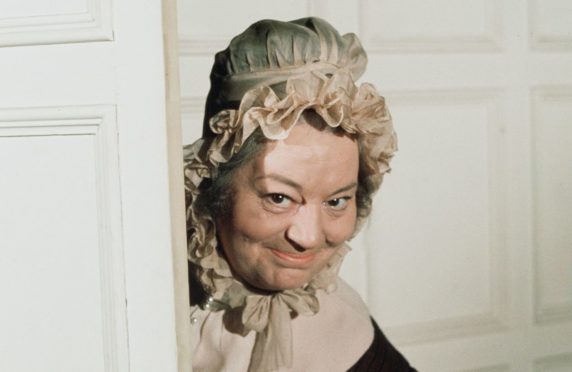 Hattie Jacques didn't look like she was enjoying being on This Is Your Life.
And no wonder.
When Eamonn Andrews ambushed her in the BBC television studios in Shepherd's Bush in 1963, while she was rehearsing Sykes And A…, Hattie looked somewhat uncomfortable throughout the whole experience.
It turned out that, unbeknownst to the TV audience, her marriage to John Le Mesurier was in crisis.
Hattie had married the Dad's Army star in 1949 but after 14 years, she fell in love with someone new, Cockney car dealer John Schofield.
She moved him into the family home, with "Le Mes" moving into a spare room as he loved the couple's two sons and hoped for a reconciliation.
Publicity about the affair would have hurt Hattie's career, so it was a closely guarded secret until two decades after Hattie's death in 1980.
Hattie ended the marriage in 1965 but John – who by that time had proposed to his third wife, family friend Joan – allowed her to blame his infidelity so as not to harm her career.
Joan herself says: "I know for a fact that John would never have gone for me if there had been any hope of keeping his marriage intact. He really loved Hattie; she was everything, she was all woman."
On the day of the divorce, they all celebrated together and Hattie, John and Joan remained lifelong friends.
But it wasn't to be happy ever after for all of them as, after a few years, Schofield left Hattie for another woman.
Hattie was born Josephine Jaques – she added the "c" when she went into showbiz – on February 7 1922 in Kent.
Tragedy struck when her former RAF officer dad was killed in a flying accident when she was just one and a half.
Her mother instilled in her a love of the theatre, and the young Josephine would become principal ballet dancer at a dance school before the outbreak of the Second World War.
When the war did break out, she became a nurse with the Voluntary Aid Detachment – eerily echoing a role with which she'd later become synonymous – and one of the guests on This Is Your Life was her British Red Cross Society Divisional Director Vivienne Catlock.
She told Andrews: "After she'd done her training in the wards of Hammersmith Hospital, she became a mobile VAD and continued her work in the hospital and in the air-raid shelters and around the area.
"She'd often be called out to a bombing incident and then come back and volunteer for hospital duty, and go straight along and go onto the wards and carry on.
"She was always a great asset to us and, as everyone can imagine, was always cheerful."
In 1943, Josephine become a welder in a north London factory, and at the same time, she became romantically involved with an American officer.
She later claimed they were engaged but that he'd been killed in action, but it transpired that after proposing to her, the GI had gone back to his wife and children in the United States.
The following year, Josephine began her entertainment career in music hall revues, and this was where she acquired her new stage name – albeit in a somewhat distasteful fashion.
When she performed in a minstrel show, a member of the backstage staff compared the "blacked-up" Josephine to Hattie McDaniel's role in Gone With The Wind, and the new moniker stuck.
In music hall, Hattie was known as the "Queen of the Players", and Eric Sykes said: "I was intoxicated with the way she was doing it because everyone was singing old vaudeville songs.
"But she was a big lady, although she moved beautifully, and at the end, she leapt in the air and landed in the splits!"
Hattie would play Sykes' small-screen sister for 19 years after her big break had come in 1950s BBC radio comedies It's That Man Again, Educating Archie and Hancock's Half Hour.
But in 1958, she starred in the first Carry On film – and the first of 14 she would appear in – and she was typecast from the off by playing a "battleaxe medical officer" in Carry On Sergeant.
Hattie would play her signature role, that of a no-nonsense matron, in no fewer than five Carry Ons, including the sublime Carry On Doctor and became known as a "Mother Hen" figure to the team.
She became close to Kenneth Williams, Charles Hawtrey and Joan Sims, whom she provided with a great deal of practical advice and help, and would often invite the trio to her house for Christmas dinner.
All through her showbiz years, she lived in Earl's Court, and Joan Le Mesurier recalled: "Hattie's house was always the sort of place you wanted to move in.
"You just felt that you could be so comfortable there; it was cosy, it was tasteful, there was an abundance."
Hattie would often be found in front of the cooker in a long, rather tatty evening dress she wore as a housecoat, at nine o'clock in the morning after a raucous party.
Her son Robin Le Mesurier recalls: "I was woken up at three or four in the morning by this racket from the living room, and I went in – and there was Spike Milligan and Peter Sellers and Michael Bentine, all jamming and playing music!"
Before the Carry Ons steered Hattie down the almost purely comedy route, she had impressed in several dramatic roles including a number of Dickens adaptations.
But her physique – she'd begun to put on weight in her teens – counted against her.
Hattie's close pal Bob Monkhouse once recalled: "I wasn't surprised by the speed of her success because it was so hard to find women at that time, particularly in radio and almost immediately in TV, who could do what Hattie could do.
"So with Hattie being obviously a good comedian, a good comedy actress, everyone wanted to employ her, so she became famous very quickly.
"Her career was greatly helped in terms of regular employment by her weight because there she was, a great big roly-poly, and roly-polys were funny.
"But that didn't allow the movers and shakers of show business to see her, to perceive her as anything but that fat lady.
"I never liked jokes about Hattie being overweight because that wasn't the point with Hattie. She was much more than that.
"She became later a target for those jokes in the Carry Ons because the writer, Talbot Rothwell, was a joke writer. I preferred her role as Eric Sykes' sister because her weight was never referred to.
"There's no doubt in my mind that Hattie's career was restricted by that male dominance in the way she was cast, the way she was used, the way she was written for. But she was an actress of far greater range than she was ever allowed to employ."
While Sykes and the Carry Ons kept her in the public eye, privately, Hattie's weight was becoming a problem.
Joan Le Mesurier said: "Hattie was wonderful and uninhibited on stage but in her private life, it was as if she was holding something back all the time. I think she hated being overweight."
And her sometime Carry On co-star Patsy Rowlands added: "She felt used, she felt so vulnerable, and I think that vulnerability came from the fact that she was a lady who took a lot of personal knocks about her size.
"I don't think she enjoyed it, but she knew she had to go with it."
In the early 70s, the insurers of the Carry Ons became concerned about Hattie's health as well, and expressed reluctance to insure her for further films.
And another blow came when, in the same week as her two boys, aged 18 and 21, appeared in court charged with cannabis possession, she received official notification of the intention to appoint her as an OBE.
In order to protect her sons from press intrusion, she turned down the honour.
Hattie's weight ballooned to more than 20st and with that came arthritis and ulcerated legs, while she also had a couple of cancer scares and surgery for non-malignant tumours on her kidneys.
She developed heart problems, and died of a heart attack on October 6 1980.
Hattie was 58.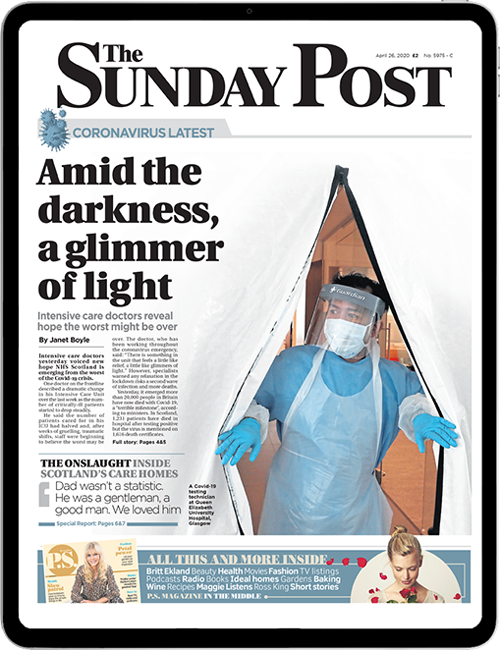 Enjoy the convenience of having The Sunday Post delivered as a digital ePaper straight to your smartphone, tablet or computer.
Subscribe for only £5.49 a month and enjoy all the benefits of the printed paper as a digital replica.
Subscribe