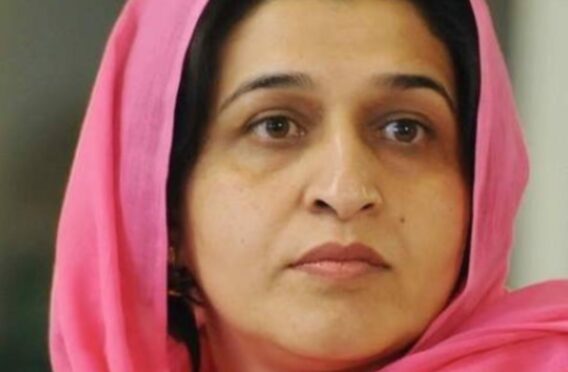 Hasina Safi was Afghan Minister for Women's Affairs but was forced to flee the country in August after the Taliban seized power.
She escaped days after the fall of Kabul to the Taliban, who had been emboldened by the withdrawal of US and other forces.
A month after she fled, the Taliban shut down the women's affairs ministry and replaced it with the ministry of virtue and vice, which enforces strict Islamic rules and harsh restrictions on women.
The Taliban-run government no longer has women in ministerial posts. Safi, now living in exile in London, said: "This is a very critical and uncertain situation for women as they are all at home and do not know what is going to happen.
"All of the women's organisations have closed down and the women in our ministry no longer have a salary.
"It is very difficult to be a situation where you are not allowed to live the way you want, you are not allowed to work the way you want, and are not allowed to dress the way you want."
Safi was a refugee who returned to help rebuild her country in 2005. She worked as a women's rights activist for 15 years before being appointed Minister for Women's Rights in 2020. She praised the efforts of Afghan women over the past 20 years who fought for basic rights after the fall of Taliban in 2001.
She said: "Life has always been very challenging for Afghan people, especially for Aghan women, and we will never stop, no matter what happens. Until the last drop of our blood we will struggle for our country.
"Despite the situation we are in, there is hope so we can all work together, bring about change and go forward. But there will be a lot of challenges."
She said countries like the US and UK could put pressure on the Taliban to restore rights for women.
She added: "The Taliban cannot survive unless they have international support. Humanitarian aid is very much needed and that could be used to have a positive impact in the lives of women.
"Women make up 50% of the Afghan population. They have helped bring change in social, economic, cultural affairs, and they will do again in the future."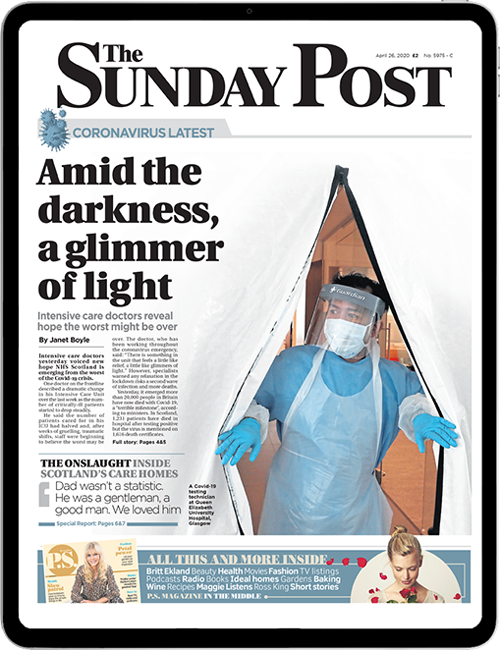 Enjoy the convenience of having The Sunday Post delivered as a digital ePaper straight to your smartphone, tablet or computer.
Subscribe for only £5.49 a month and enjoy all the benefits of the printed paper as a digital replica.
Subscribe