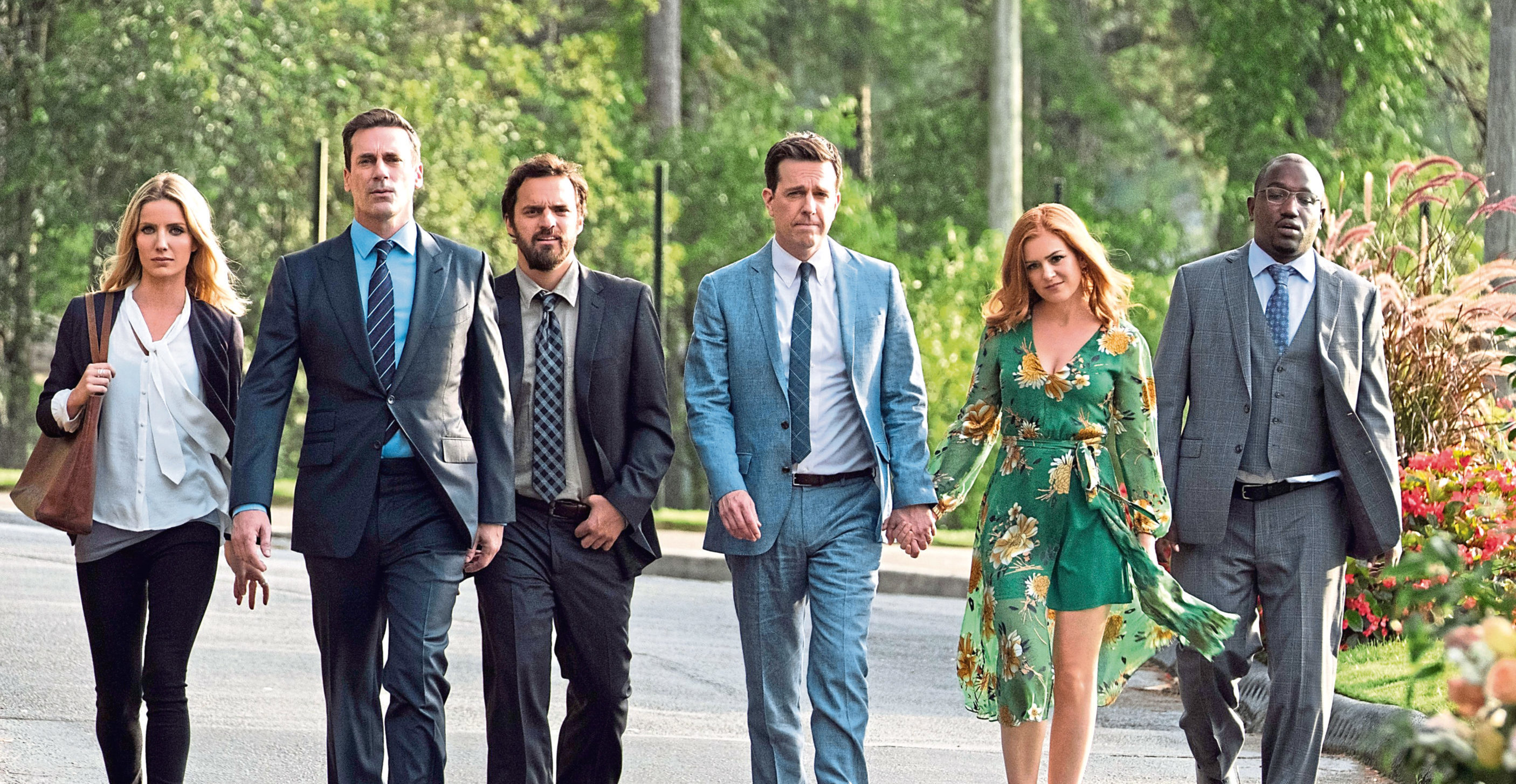 ANNABELLE WALLIS has always come across as such a nice person.
The Oxford-born actress seems unaffected by her growing status in Hollywood, despite co-starring in movies like last year's big-budget Tom Cruise flick The Mummy, and no one has a bad word to say about her.
Which is why it comes as a bit of a shock when she says she's glad her co-star Jeremy Renner broke both his arms while filming their new comedy Tag.
But, as the 33-year-old explains: "On our second day, Jeremy had to do a stunt in which he ran up these stairs and he fell and put his hands down to protect his face and broke both arms.
"I love Jeremy, I was very sad about the whole thing, but I was like, 'Oh, I get a paid holiday, I get to have a cocktail by the pool!'. I thought, 'Jeremy, wow, one for the team my friend'.
"And you know what? He was back at it just two hours later. That's why he's an Avenger," she adds, noting his role as Hawkeye in the Marvel superhero franchise.
"He had these removable casts and he came back, and he's so cool and he just said, 'Guys, don't worry about it, I'm all good'.
"I would have milked it, and I was upset. I told him: 'Jeremy, I was very happy with my summer situation, I thought I was getting some extra time off which would be amazing but you're back!'."
Tag is about a real-life group of friends who gather once a year to play tag – tig on this side of the pond – and are all now well into middle age.
Wallis, whose uncle was legendary actor Richard Harris, plays the journalist who breaks the story and turns the pals into unwitting celebrities.
"We met Russell Adams, the Wall Street Journal journalist who wrote this article about these 10 friends who've been playing tag for decades," she says.
"So to prepare I thought, 'I must sound more intelligent, I must start reading proper books'
"They're still playing the same game after 30 years and it was one of the most read articles of that year but when they sent me the script I said, 'I don't believe you'.
"But in an age when we're all on our phones and there's a lack of human connection, a human story about reawakening your inner child is very important.
"And I just found myself laughing reading the script because these guys just have fun doing this and it brings them together.
"So I think for all of us we thought everyone just needed to lighten up for a bit because it's been such an intense time for everyone globally.
"I spent a lot of time with Jeremy and Jon Hamm and the other actors who play these guys on set. We played a lot of games, a lot of silliness went on, like a competition to break wind while we were shooting a scene.
"But I have a brother and it reminded me of being around him."
Wallis's big break came when she played Grace Shelby in the BBC's 1920s crime drama Peaky Blinders, and some fans now sport tattoos of her character.
"It's OK just now but what's not OK is when they're 90 and I'm wrinkled down the side of their arm. I'm not going to stay fresh-faced on them," she said.
Tag (15) will be in cinemas from Friday, June 29.