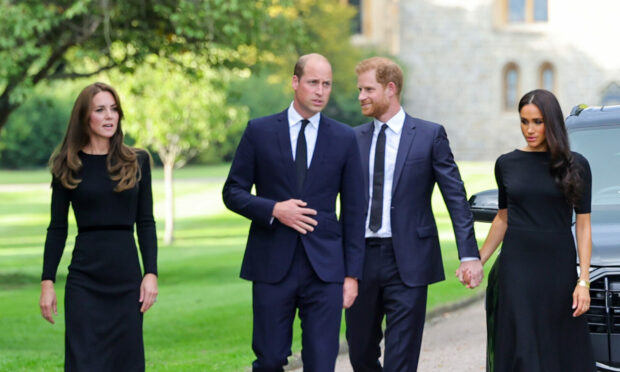 The Arctic relationship between Prince Harry and his brother William is likely to become even chillier tonight after he discusses the death of their mother in a TV interview to promote his book.
He tells ITV how he felt guilty smiling and shaking hands with the public after the death of Diana but sources suggest his brother William has become increasingly exasperated and dismayed by how memories of their mother have been used in promotional interviews for his younger brother's coruscating memoir, Spare, and other media projects.
The younger prince has filmed four TV interviews to promote his book before it is published on Tuesday. Tonight, he will tell broadcaster Tom Brady of his memories of meeting mourners with his brother William following the death of the Princess of Wales, in 1997, when he was 12.
"I cried once, at the burial, and you know I go into detail about how strange it was and how actually there was some guilt that I felt, and I think William felt as well, by walking around the outside of Kensington Palace," he says. "There were 50,000 bouquets of flowers to our mother and there we were shaking people's hands, smiling," he says.
His interviews, to be screened on both sides of the Atlantic, were intended to trail his tell-all biography before its publication, but copies leaked out in Spain on Thursday despite a huge security operation. In the book, the prince details why he and wife Meghan became so dismayed by royal life they left Britain to build a new life in California.
However, the contents have plunged already strained relations between Harry and his family to a new low after he revealed years of grievance against the institution in general, and his father and brother in particular.
As the world waits for the release of Prince Harry's memoir, here are the top ten bombshell claims in the book that we know about so far. Watch on @ITVX. https://t.co/IuFNCDm0AA pic.twitter.com/CocDKLeEX0

— ITV News (@itvnews) January 6, 2023
From being given a smaller bedroom than the Prince of Wales while holidaying at Balmoral to accusing aides of leaking damage stories about him and his wife, the scale and ferocity of Harry's account has dismayed Buckingham Palace.
In Spare, the prince details rows – one of them violent – between him and his brother and their wives Catherine and Meghan, reveals his teenage drug-taking, and talks of killing 25 Taliban soldiers while serving in Afghanistan while explaining he did not think of them as people but "chess pieces" to be removed from the board.
He reveals how the brothers begged their father, King Charles, not to marry Camilla after the death of their mother Diana and says senior aides engineered negative coverage of him and Meghan to protect the image of more senior royals.
In the TV interviews, Harry insists he wants to reconcile with his brother and father but, as the Palace maintains a stony silence, commentators suggest that will not happen soon. He tells ITV tonight: "I would like to get my father back. I would like to have my brother back."
Yesterday, broadcaster Jonathan Dimbleby, who interviewed Charles in 1994 when the then Prince of Wales admitted having an affair, was among those suggesting that if Harry wants reconciliation then he might want to change tack.
Asked what might have motivated Spare, Dimbleby said: "I genuinely can't believe it is merely to make a great deal of money because of the perfectly natural urge to want to protect his family, his wife and his children in a very uncertain future.
"I think there is much more to that, but if he wants reconciliation, I don't understand how you do it by, as it were metaphorically, sitting in your Apache and firing pot shots at people who are not going to fire back, as he must very well know."
However, experts offered some hope, saying time can heal riven ­families. Dr Linda Blair, a clinical psychologist with 42 years' experience, says that, while she cannot speak about the royal brothers, sibling rivalry is common but often eases.
Blair, author of Birth Order: What Your Position In The Family Really Tells You About Your Character, said rivalry can be worse among siblings who are close in age and the same sex, and can be exacerbated by the loss of a parent. She said: "The reason for sibling rivalry originates in competition for parental attention.
"Humans spend relatively more of their time dependent on their parents or carers before being able to fend for themselves. It is survival, it's primitive, if you don't get the attention you need you die, and if you get the best of the attention, the most attention, you thrive. It is so deeply hard-wired.
"So that's where it starts, but what starts the problem isn't necessarily what keeps it going. People think that sibling rivalry should be over about age seven or eight. But is there rivalry when they are adult siblings? Yes and it is really common."
However, Blair said, siblings ­usually begin to become close again in later adulthood when caring for elderly relatives or in the shared loss of loved ones. She cites surveys that show more than 80% of much older siblings have described their main or best relationships as being with a brother or sister.
"I always encourage my patients who have fallen out with a sibling to try to keep their bonds at least neutral if not reignited because it will be worth it when they are older."
But she added: "It all depends how forgiving the individuals are. We all say things we wish we hadn't said. You can't undo them. Apologies if sincere help, but still doesn't take it away."
However, royal observer Ian Lloyd believes the series of interviews given by Harry and wife Meghan since leaving the UK to begin a new life in California may have inflicted permanent damage on their relationship with the other senior royals.
He remembered the incendiary publication of Diana: Her True Story, when the Princess of Wales ­co-operated with author Andrew Morton for an explosive, revelatory book in 1992. He said: "The headlines were hard-hitting but royals survived and within months the newspapers had moved on. Prince Harry's book is more damaging. The 'raw, unflinching honesty' the book claims to tell, is all in Harry's own words, whereas his mother disassociated herself from the book she actually co-operated with.
"His negative stories about Camilla and Kate will anger their husbands, as will his detailing private conversations with Charles and his punch-up with his brother. Charles would probably be the one most open to negotiation but the real stumbling block to any peace deal is the Prince of Wales.
"He was already incensed over Meghan's claim on Oprah that Kate made her cry before her wedding. He is also sick and tired of Harry hijacking their mother's memory to promote his various media projects.
"It will be interesting to see if either Charles or William eventually feel compelled to issue a statement defending the family. If they do it will be hard to beat the late Queen's 'some recollections may vary' comment, a diplomatic triumph if ever there was one."
Lloyd, the author of The Queen, 70 Chapters In The Life Of Elizabeth II, added: "Like his mother's book, Harry's won't bring down the monarchy, but it will irreparably damage the relationship of the three men at the heart of it."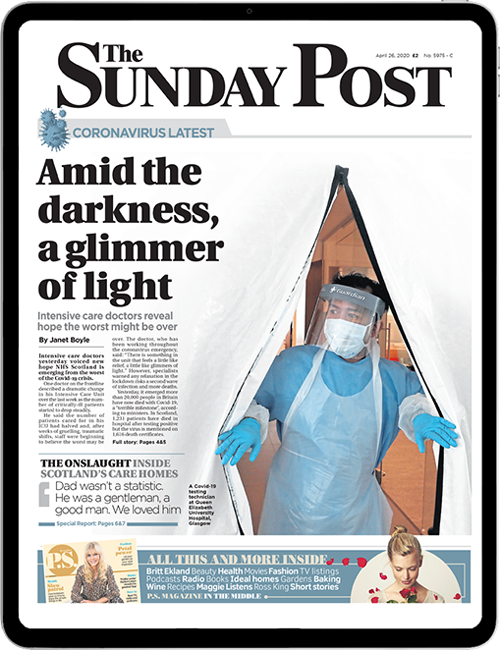 Enjoy the convenience of having The Sunday Post delivered as a digital ePaper straight to your smartphone, tablet or computer.
Subscribe for only £5.49 a month and enjoy all the benefits of the printed paper as a digital replica.
Subscribe