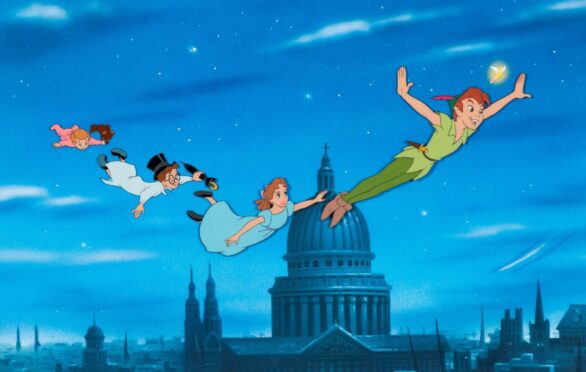 JM Barrie described it as the enchanted land that inspired Peter Pan and now Moat Brae hopes to inspire the next generation of young readers.
An immersive experience opened yesterday at Scotland's National Centre for Children's Literature and Storytelling in Dumfries.
Created exclusively for the site by Studio MinaLima, the graphic designers behind the Harry Potter and Fantastic Beasts films, it brings to life stories such as Pinocchio, Peter Pan, The Wonderful Wizard Of Oz and Alice's Adventures In Wonderland.
Visitors can take a seat at the Mad Hatter's tea party, walk along the Yellow Brick Road, pull on Pinocchio's puppet strings, and hear Tinkerbell's magical bells.
Eddie Newquist, one of the studio's creative leads based in Los Angeles, visited Moat Brae three years ago and immediately fell in love with the place, and is in no doubt about its continuing importance to children's literature.
He said: "Barrie himself stated that Moat Brae is where Neverland began.
"It is historically significant and certainly inspiring to know that a child who is encouraged to read and to be imaginative can grow to create great works."
As well as MinaLima's work on the Harry Potter universe, the studio has released a series of illustrated classic children's books and those are the basis for Enchanted Journeys: Adventures In Storytelling at Moat Brae.
Miraphora Mina is co-founder of MinaLima with Eduardo Lima and they began working together 21 years ago on the Harry Potter films.
She said: "Usually the role of graphic design in a film is creating a surface design for the story, for example, a menu for a restaurant scene.
"But with Harry Potter, some of the props were key to the story and were almost like characters in the films.
"Things like the Daily Prophet newspaper and the Marauders' Map were hand-drawn and made by us. The first prop I designed was Harry's acceptance letter. We also designed all of the tapestry and floors and shop fronts.
"When Eduardo and I set up our company, we had one employee – we now have 50. Trying to tell stories with visuals is just as much a part of children's storytelling as words. When working with great words, it makes it even better.
"We don't really think about it when we see artists' interpretations of work we're already familiar with. For example, with Snow White or Pinocchio,
"Disney just springs to mind because visually those artists were able to bring life to the words on the page and that is what we are trying to do, too.
"I really hope the exhibition at Moat Brae is enjoyed – the big test will be seeing children being transported, and perhaps we can also sneak a little bit of education in through the door of imagination."
Moat Brae opened as a visitor attraction in June 2019. The house once belonged to the Gordon family, whose sons Hal and Stuart became good friends with JM Barrie while they all studied at Dumfries Academy, and the boys would often play pirates in the garden, inspired by Robert Louis Stevenson's Treasure Island.
Joanna Lumley, Patron of the Moat Brae Trust, said: "To have a new exhibition from the inimitable Studio MinaLima come to Moat Brae this summer is an absolute dream come true. What it offers for book lovers – young and old, from near and far – is a chance to explore these classics of children's literature in a completely unique and truly exhilarating way and to create precious memories to stand the test of time, just as have the stories themselves."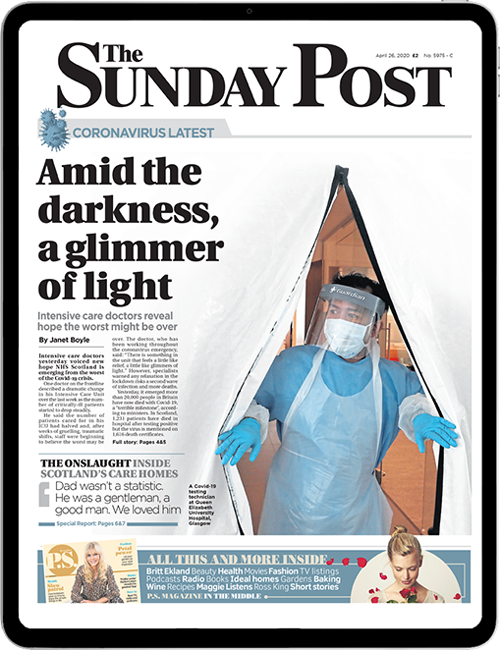 Enjoy the convenience of having The Sunday Post delivered as a digital ePaper straight to your smartphone, tablet or computer.
Subscribe for only £5.49 a month and enjoy all the benefits of the printed paper as a digital replica.
Subscribe