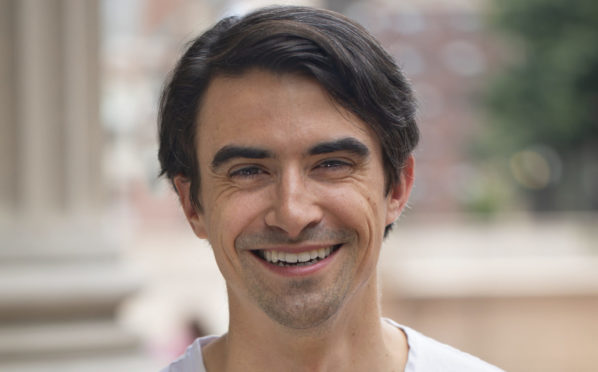 Watching an actor switch effortlessly between their own accent and their character's is always pretty mind-blowing.
Yet, as thespian Harry Aspinwall admits, it's not as easy as it appears, and he turns to episodes of Still Game for a refresher before playing any Scottish roles.
While Aspinwall's Scots accent may not be genuine, his background is – he was brought up in the charming village of Edzell in Angus, before moving across the pond to Massachusetts as a teen.
And like a true Scot, he loves a deep-fried Mars bar.
The actor is about to have his Netflix debut in big-budget action comedy film The Sleepover, alongside Hollywood regulars Ken Marino and Joe Manganiello – and says he's still "freaking out" about starring alongside such household names.
Directed by Trish Sie, the plot follows two siblings who discover their seemingly normal mum is a former thief who is forced to complete one last task. The kids team up to rescue her, all during the course of one night.
Aspinwall plays "one of the bad guys", Baxter. Until now, he has appeared in a number of small, low-budget indie productions – so the Netflix release could be his big break.
Incredibly, he almost didn't audition for the role as he was living in New York when the film was shooting in the Boston area. But after sending in a video audition and getting a call back in person, he knew he had to take the chance.
"It was the craziest audition experience I've ever had. Getting up early in the morning, getting to the airport, flying only about 30 minutes, and getting to this casting agent for only a five-minute audition," he says.
"I left and got a bus straight back down to New York the same day, so it was really ridiculous."
As the film was "such a big deal", Aspinwall says he tried not to get his hopes up. But, the next week he got a call from his agent telling him the good news.
When I got the role, I didn't want to jinx it by telling people
"I freaked out! You can get into such a weird mental place when acting, where so many things are outside your control. A lot of it is just luck and you can become very superstitious.
"Even when I got it, I didn't want to jinx it and didn't tell anyone for a while. A lot of my friends are actors and when you get some really good news you feel a bit bad celebrating it too much."
He describes the filming experience as "awesome" in comparison to the small-budget indie productions he was used to where there are often limited resources and people work flat-out doing multiple jobs.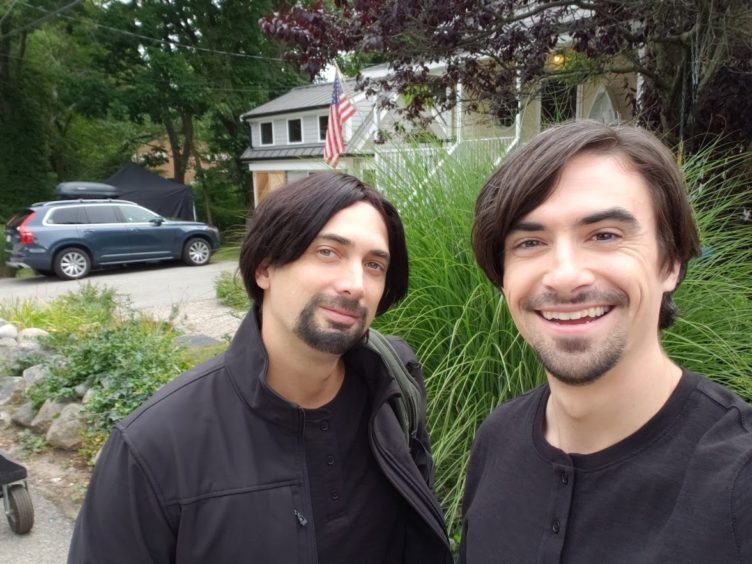 Yet, the craziest aspect for Aspinwall was working with the actors he'd watched in movies before – and he admits he got a big shock when he saw the call sheet.
"I knew it was a Netflix film, and that was really cool, but I thought it was going to be a lot of pretty unknown people. Then saw the sheet with everyone's names and I was like, 'Oh my god, I know them!'"
Naturally, Aspinwall felt nervous during his first day shooting with Hollywood's funny guy Ken Marino, but the pair soon gelled.
"We had a lot of banter. When we were in between takes we were just chatting. And it was fun hanging out with Joe Manganiello.
"He's such a big, buff guy but he's a huge Dungeons and Dragons nerd – he gets really into it! He told us he built a big man cave in his house to play it in and he has all these well-known people in his games. It was fun nerding out with him and speaking about that."
Joe Manganiello is a big Dungeons and Dragons nerd!
The actor grew up a "little bit all over the place", born in Washington DC to an English mother and American father. They moved to England when he was two years old, and then settled in Edzell when he was six.
Aspinwall then made the move to Massachusetts when he was 16 to go to the same high school his father attended.
"It was difficult moving from Scotland to the US. It's funny thinking back to it now, how dramatic a change that was especially in teenage years," he says.
"I get nostalgic for Scotland a lot. My mum and my sister still live there, so I go back to visit them every year or two, mostly to Edinburgh and Edzell. I also love the west coast and the Isle of Skye, and I actually got engaged at Blair Castle in the Cairngorms last year."
After graduating from high school and then from Ivy-league Brown University, in Rhode Island, Aspinwall, like many young people, says he "didn't have a plan". During college he'd acted in small films for fun, so when he relocated to Boston where his friends were based he started auditioning for local short films.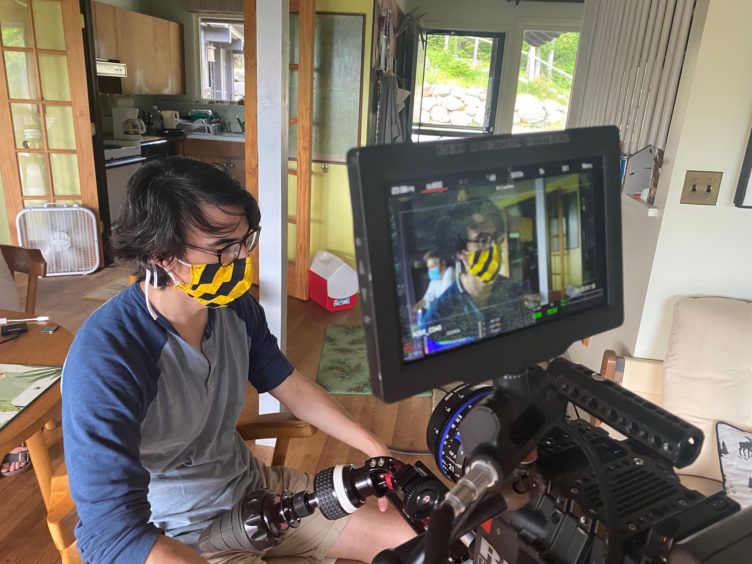 "There wasn't any money involved at first, but gradually the scale and professionalism of the roles increased and I started auditioning for ones that did pay. I think my first paid acting role was 30 dollars a day!
"From there I just kept growing. I built a really good network and got an agent and started auditioning for bigger things. I can't complain about getting paid to act – it's so cool."
Did he find it difficult to break into what is a highly-competitive industry?
"Yeah, it was difficult to get my name out there. The industry in general is crazy, it's ridiculous. I still have so many people and careers way above me that I still want to reach. But I've also reached this point where people from my high school or college reach out to me for advice, which is nice."
Aspinwall had hoped The Sleepover release would open more doors for him, and he has aspirations of becoming a regular cast member on a Netflix show. Unfortunately, the future feels uncertain due to the global pandemic, which has affected the entertainment industry in the United States in the same way as it has here.
"The whole industry is at a standstill. I feel like I had all these visions for what would happen after the Netflix film, but this year has severely changed everyone's expectations of the future," he says.
"I'm still at the beginning, so I hope I can still keep climbing the ladder and get to places I want to be eventually."
The Sleepover is streaming on Netflix on 21 August. 
Harry also runs his own production company, Dark Tower Films. The trailer for his latest film, Banishment, can be viewed here.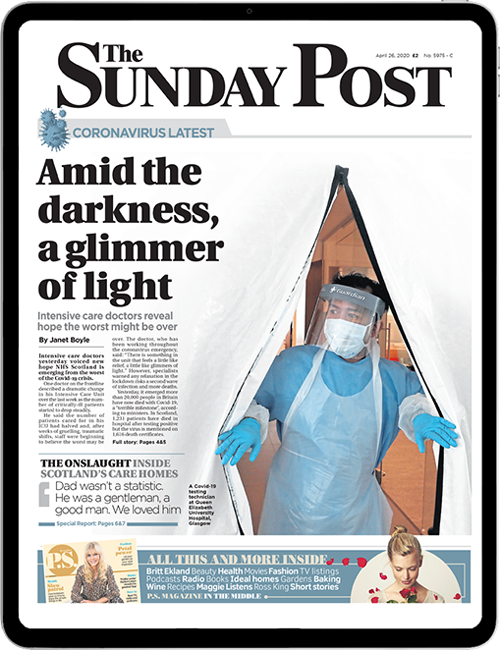 Enjoy the convenience of having The Sunday Post delivered as a digital ePaper straight to your smartphone, tablet or computer.
Subscribe for only £5.49 a month and enjoy all the benefits of the printed paper as a digital replica.
Subscribe