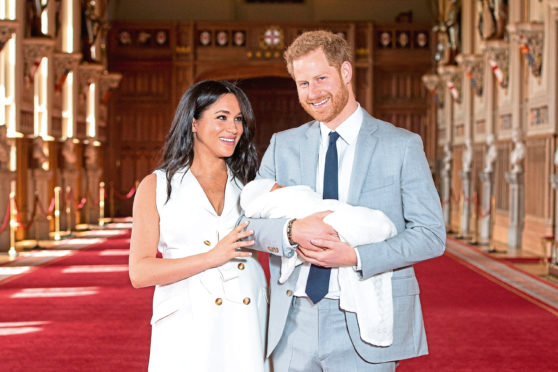 It's been quite the week out here in California. I went on UK, US and Australian TV to report the birth of Lilibet "Lili" Diana Mountbatten Oprah Windsor.
All right, I might have added in one wee extra name there!
US television news is truly insatiable when it comes to covering celebrity stories.
Rolling 24-hour coverage, constant talking heads, helicopters…nothing stands between them and knowing stuff that happens before even the celebrity themselves knows it's happening!
That's why I was stunned they missed Harry and Meghan's baby Lili's appearance for two whole days. What's more is, I didn't hear…so much for my showbiz connections!
I know the whole "naming" of Lili has met with mixed reactions but I think it's lovely she's been given her granny's nickname.
If only the same had happened to my sister she wouldn't have been called Elaine but Whingeing Sourpuss Face…!
Lili is the first senior royal to be born in the US so when she grows up not only will she be a member of royalty but, as some were speculating on the news out here, she also could become president. Hail to the Duchess!
I loved some of the celebrity congratulations. There was a good comment from comedian and TV chat show host Ellen Degeneres.
"Congratulations to Meghan, Harry and Archie. Welcome to the world Lilibet! I am more than a Lilibet excited to meet you!"
Lilibet almost shares a birthday with one of my heroes, Tom Jones. The man behind hits like It's Not Unusual was 81 last week which I can't believe!
I've always been a fan of Sir Tom and have been lucky enough to meet (and, yes, party!) with the great Welshman. I was on a flight back from Vegas when Tom got on after me. My girlfriend at the time said: "Wow, look, it's Tom Jones…do you know him?"
I thought I'd err on the cautious side and said that we'd only met a couple of times. As he passed me he said: "Hello Ross, just so you know if this plane crashes you're getting second billing!"
To end off a busy week I attended an Andy Warhol exhibition at LA's NeueHouse.
Most of the photographs are not for printing here. If I tell you that "Oor Wullie" would have been a good name for the show I think you'll get my drift! However, one picture I can chat about involves Paulette Ivory, my friend and star of the West End's The Lion King and Broadway's Aida.
I managed to get Maripol to take a polaroid of us; if you've never heard of Maripol, you will definitely have seen her work.
The stylist, who also counts herself as a photographer, designer and film producer, was responsible for creating many of Madonna's looks and she also influenced the style of Grace Jones, Debbie Harry and Cher.
After she took our pic she asked if Paulette and I had ever appeared in a musical together, I replied no and she said: "You have now, look, it's Beauty and the Beast!"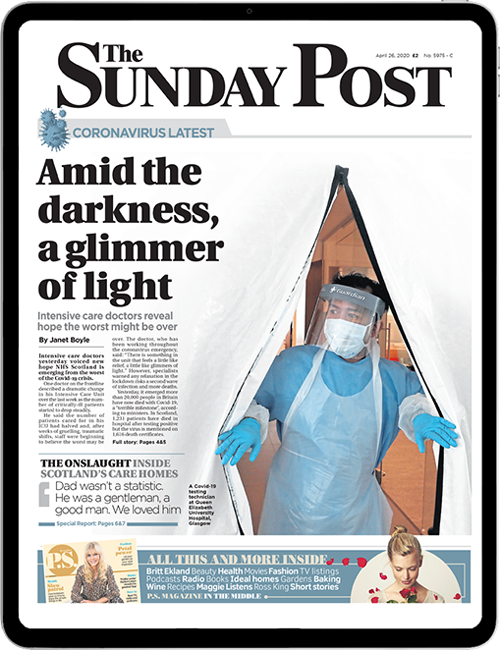 Enjoy the convenience of having The Sunday Post delivered as a digital ePaper straight to your smartphone, tablet or computer.
Subscribe for only £5.49 a month and enjoy all the benefits of the printed paper as a digital replica.
Subscribe