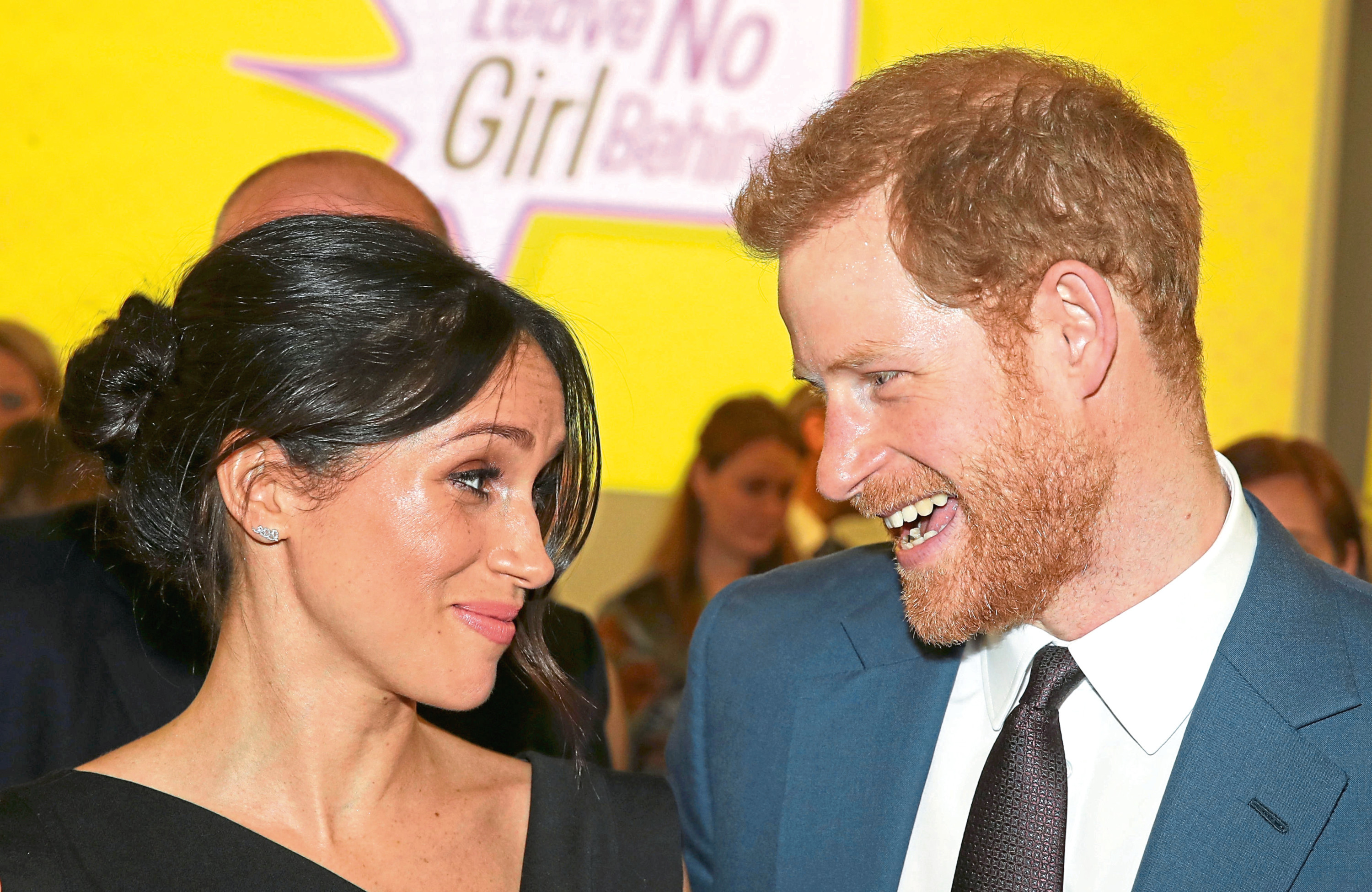 PRINCE Harry's wedding to Meghan Markle will break new ground.
One of the common criticisms of the royal family is that they are hidebound by tradition and protocol.
Indeed, this has seen them take a lot of flak in the past, not flying the flag above Buckingham Palace at half-mast after the death of Princess Diana because it would go against protocol being a notable occasion.
But it seems the younger generation have less time for some of the more stuffy rules that tied their predecessors' hands.
And Prince Harry in particular seems hell-bent on breaking as many royal rules as possible.
Headstrong Harry has displayed the same gung-ho attitude for simply getting the job done that made him so successful in his Army career in his wedding plans.
And Meghan has proved the point that you don't become a top-billed actress in a hit US TV show by being a pushover, the lady has her own ideas of what she wants on her wedding day and is reluctant to take no for an answer.
There is one, albeit fairly major, concession the couple have had to make.
They wanted an altogether more private affair than all the hullaballoo that surrounded the Duke and Duchess of Cambridge's wedding seven years ago but were eventually persuaded that simply wouldn't be possible.
As a result, a camera will be allowed inside the chapel so that the wedding can be televised.
But they have managed to scale things down, the wedding will be in St George's Chapel in Windsor Castle and not Westminster Abbey, for instance, and their horse-drawn carriage will parade around that town instead of the thronging streets of central London.
The abbey, where 17 former monarchs are entombed and where every coronation has taken place since the 11th century, has been a favourite royal wedding venue.
The Queen Mother married the then Prince Albert and future George VI there, the Queen wed the Duke of Edinburgh in the Abbey and it was the venue for Wills and Kate's nuptials, too.
But Harry and Meghan have opted for the more intimate St George's – intimate is a relative term, it still seats 900 though that is dwarfed by the abbey's 2,000-seat capacity.
It's not the first royal wedding at the historic chapel, built in 1348 in the grounds of the castle, as Harry's Uncle Edward married Sophie Rhys-Jones there back in 1999.
As he's the only one of his siblings not to have been divorced, hopefully that's a good omen.
The chosen venue also means we won't be treated to the now-traditional royal wedding highlight of the newlyweds sharing a smooch on the balcony at Buckingham Palace.
This is the photographers' favourite moment and the flashbulbs used when the Duke and Duchess of Cambridge kissed on the balcony back in 2011 could have lit a medium-sized town for a week.
We've all been to weddings where the ushers at the door have asked "Bride or groom?" before showing us to one side of the church or other but it's fair to say some of Meghan's immediate family won't be on the guest list.
Her half-brother Thomas Markle Jr was arrested on a weapons charge last year that was subsequently dropped and earlier this year his fiancée was arrested for assaulting him.
And her half-sister Samantha is persona non grata after continually criticising Meghan in the press and starting to write a tell-all book called The Diary Of Princess Pushy's Sister.
With her bi-racial heritage – and African-American mum and Caucasian dad – Meghan herself is something new for the British royal line but perhaps not something unique.
Many historians believe that there has been a bride of colour as it's thought Queen Charlotte, the Queen's great-great-great-grandmother who married George III in 1761, might have had African ancestry.
It's well-known that she's far from the first "commoner" – sorry, it makes me cringe, too, but that's the correct term – to marry a member of the royal family.
Kate Middleton, for instance, is just such a person but her background is vastly different to Meghan's who was a well-known TV star on legal drama Suits so this is indeed the first time a British royal has married someone who's already a celebrity in their own right.
If you want a similar love story, you'll have to go back to Prince Rainier falling for Hollywood siren Grace Kelly.
This means the wedding guest list will have a little more Tinseltown stardust sprinkled on it than we're used to. OK, David and Victoria Beckham and Sir Elton John attended Prince William's wedding but this time we can expect Meghan's Suits co-stars such as Abigail Spencer and Patrick J Adams to be in Windsor, alongside her close pal the tennis star Serena Williams, while rumours remain rife that Barack and Michelle Obama might make an appearance.
An important ceremony also happened two months before Saturday's wedding when Meghan was baptised and confirmed as a member of the Church of England.
She's never confirmed her religion, she attended a private Catholic school though both parents are Protestants, but with her future grandmother-in-law being the head of the C of E it made sense to make everything official.
Meghan is also thought to be on the verge of breaking with tradition at the reception, too.
It's widely anticipated that she will give a speech at the shindig which, while very common at American weddings, is rare on this side of the pond and not the done thing at royal weddings.
However, a source says: "She wants to have the chance to thank her husband and everyone who has supported them. Harry thinks it's a great idea."
It's also thought that Meghan might break with another tradition and have her mum walk her down the aisle instead of her dad.
While still close to her father Thomas, who now lives in Mexico, she's very close to her mother, yoga teacher and social worker Doria Ragland who's spent time with the couple.
Both of them, however, might be mightily relieved that unlike his brother's wedding, the cost of which was split between the royal family and the Middletons, the House of Windsor is picking up the entire tab for this bash.
One breach of tradition of which I heartily approve is the couple's decision to swerve the traditional fruitcake wedding cake for a lemon and elderflower sponge, topped with buttercream.
This means they won't be able to save top tier for the christening of their first child but that's a small price to pay for avoiding trying to choke down a cake so dense it needs a Black And Decker power saw to cut.
But one break of tradition is a bit of a pain. Unlike royal weddings of the last few decades, this one's taking place on a Saturday so there won't be a bank holiday. Bah!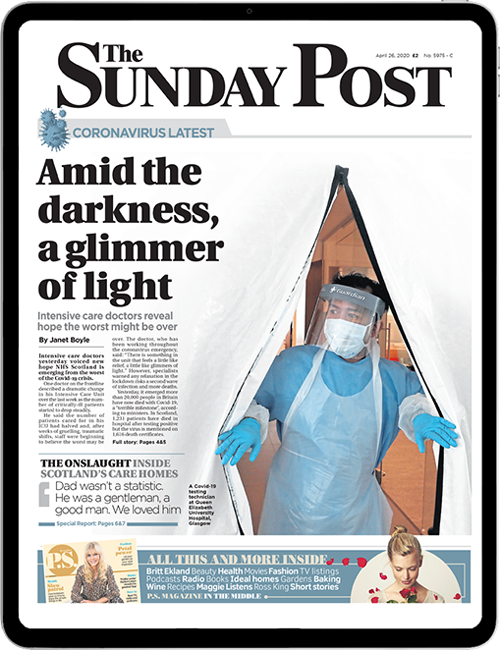 Enjoy the convenience of having The Sunday Post delivered as a digital ePaper straight to your smartphone, tablet or computer.
Subscribe for only £5.49 a month and enjoy all the benefits of the printed paper as a digital replica.
Subscribe