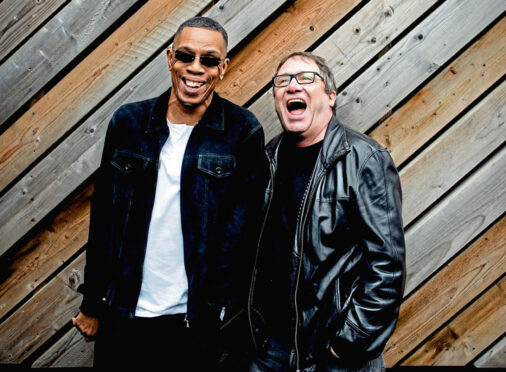 They might have been made in the Midlands, but for the members of Ocean Colour Scene, Scotland is their spiritual home.
Few bands enjoy the loyal support that's afforded to OCS by their Scottish fanbase, and if OCS was a religion, the Barrowland would be its church.
"It's a special place – I don't know exactly how many times we've played there but I think it's more than 50," commented singer Simon Fowler.
"We were meant to do four nights at the Barrowland before Christmas but the final one was postponed to August due to the pandemic."
Simon will be back in Scotland this week, beginning an acoustic tour with bandmate, drummer Oscar Harrison.
"It's to celebrate an album we have just put back out, Live On The Riverboat, which we released 20 years ago. We recorded it on The Ferry (a former passenger boat turned live venue on the Clyde) in Glasgow.
"I remember it being an astonishing gig. I think it was the first time Oscar and I had done the acoustic tour. We were expecting a lighter kind of atmosphere, but it was like we were playing the Barrowland. I'm just glad it didn't rain, like it did during the afternoon, as I don't think you would have heard a note."
Fowler says he enjoys playing the acoustic shows with Harrison, as it gives him the chance to perform the songs as he wrote them, and tell stories.
"I feel at home doing this sort of thing – it's how I started off, in local pubs playing Young, Dylan, The Beatles and chucking in a couple of my own fledgling songs. We have an awful lot of stories to tell and the audience like that as well. It shows the songs closer to how I wrote them – on an acoustic guitar in front of a tape recorder – the kind you got for Christmas in 1972."
Fowler says he has a number of poems he could turn into lyrics, but the band is not currently working on a follow-up to their last studio album, 2013's Painting.
Since the hectic lifestyle of the '90s and early noughties, when the band hit the big time with album Moseley Shoals and No. 1 follow-up Marchin' Already, Fowler enjoys a much slower pace these days.
"Our lives used to revolve around the studio, touring, and radio and TV appearances, but now we live our lives. I live in a village outside Stratford-Upon-Avon and enjoy a quiet village life, where everyone is friendly and the shopkeeper, butcher and garage owner are as important and popular as me who's been on TV, and that's great.
"It was a conscious decision to get away from the rat race and I've lived here for 20 years. We've built a new house here and I enjoy being 56. I enjoyed being 31 in particular, when we broke as a band, but I wouldn't want to live that life now. I go to bed now at the time I used to go out."
Taken under the wing of Paul Weller and rubbing shoulders with Oasis helped to establish OCS as one of Britain's biggest bands, but in Fowler's opinion they wouldn't have reached the heights without Chris Evans.
"He's our saint – without him it wouldn't have happened," Fowler said. "He made us record of the week two weeks in a row on his morning Radio 1 show and we had the link with TFI Friday. He became a great friend of mine and he was very good at drinking."
Fowler describes the upcoming 25-date acoustic tour as being like a good night down the boozer, but is rather wary of starting the tour in Scotland.
"We're playing The Lemon Tree in Aberdeen, which is one of my favourite places to play acoustically even though I've only done it once before," he added. "I remember it vividly.
"But we always say it's a disaster to start a tour in Scotland because it's the pinnacle for us, so why start there? It's like climbing Everest in reverse."
---
An Evening With Simon and Oscar of OCS, Fat Sam's, Dundee, Lemon Tree, Aberdeen, Oran Mor, Glasgow, Liquid Rooms, Edinburgh, Friday-Monday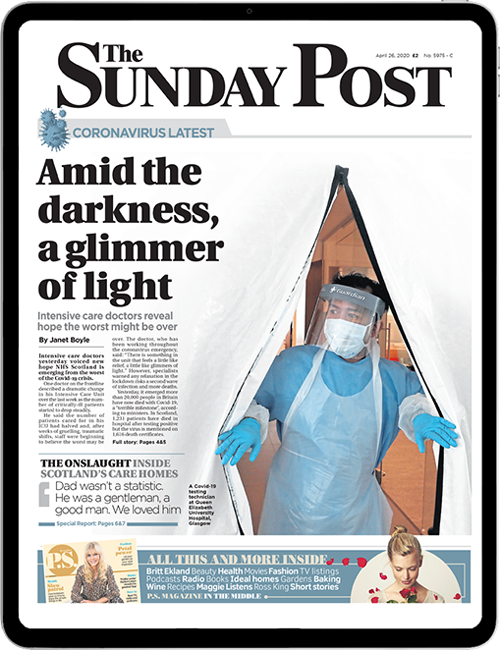 Enjoy the convenience of having The Sunday Post delivered as a digital ePaper straight to your smartphone, tablet or computer.
Subscribe for only £5.49 a month and enjoy all the benefits of the printed paper as a digital replica.
Subscribe