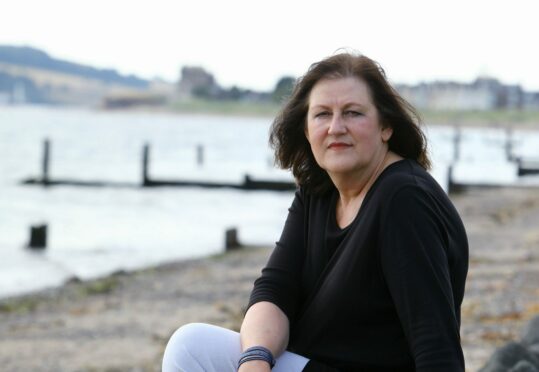 History has always been an important part of Hania Allen's life. After all, she now calls Scotland her home after being inspired to move to the country where her Polish soldier father was stationed during the war.
"I came to St Andrews University in the early-1970s and never left," Allen joked. "I just fell in love with the place. Scotland is just so welcoming."
Allen, 69, lives in the small fishing village of Ceres in Fife, not far from where her dad, Konstanty, spent a year training with the Polish Army in the UK.
"He had such great things to say about Scotland that it inspired me to come and study here," she said. "Dad studied economics at St Andrews University while he was here too and loved coming back for my graduation in 1975.
"He said the Scots showed him and his fellow Polish soldiers such great hospitality and they were so welcoming.
"He was here over Hogmanay and said he got a silver token at every house he visited for a 'wee dram' after the bells. After he died I found 14 tokens in one of his old army rucksacks. He definitely enjoyed the hospitality that night!"
The memories of her father, who lived to the grand age of 93, live on, as does all the history that comes with him.
And history is such a big part of Allen's life that the former researcher, maths teacher, IT officer and senior manager turned full-time author tries to squeeze a little bit of her native culture into each novel.
Her newest offering, The Murder Stones, follows Polish-born DS Dania Gorska, who is called in to investigate a road traffic accident, which later transpires to be a murder.
The gripping crime thriller is the fifth book in her Polish detective series, which follow Hania's two Von Valenti novels. "I try to write one book a year," she said, admitting she's onto her next book already.
"By the time I have done all the research on things like police forensics procedures, and gone through all the edits, that's about the timescale.
"I look back at all the original papers and that takes time, but being a scientist myself, this part always fascinates me.
"I initially came to Scotland to study astronomy and did that for a year before switching to maths and physics. That scientific background never leaves you – much like the history!"
But it's mixing the forensics with the crime and suspense that is the hardest – yet most exciting – part Allen loves most.
"With the forensics, there's a fairly well-defined process. Then you have to muddy the waters.
"If life was as simple as killing someone, the police are called and deal with it, that's not a crime novel. You have to put in enough information that the reader wants to solve the crime themselves. It's a race the readers don't want to lose."
Sadly, Allen's father never got the ending to his story. Konstanty was one of seven brothers and sisters and, after they were separated by war, died not knowing the fate of his siblings, despite trying to trace them.
Following his death, Allen decided to finish his story. She was reunited with some of her cousins after giving DNA to a genealogy organisation and left flowers with a note on one of her relatives' graves.
"It's certainly a different type of story from crime thrillers, but perhaps one I should think about writing one day," Allen said. "My father probably deserves that and he certainly had an interesting history to tell."
---
Hania Allen – The Murder Stones, Little Brown, £9.99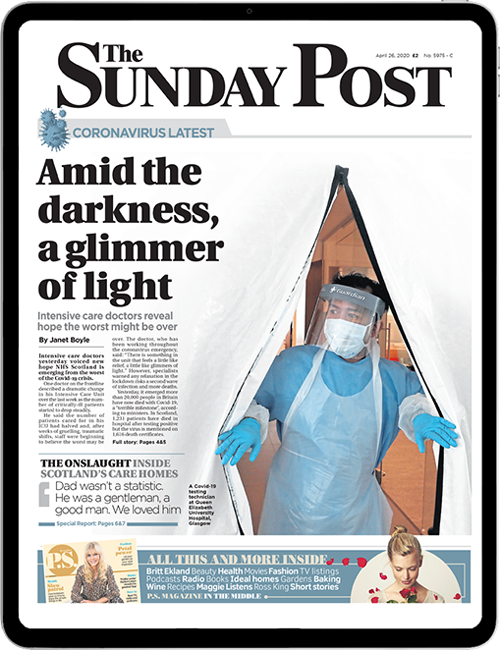 Enjoy the convenience of having The Sunday Post delivered as a digital ePaper straight to your smartphone, tablet or computer.
Subscribe for only £5.49 a month and enjoy all the benefits of the printed paper as a digital replica.
Subscribe