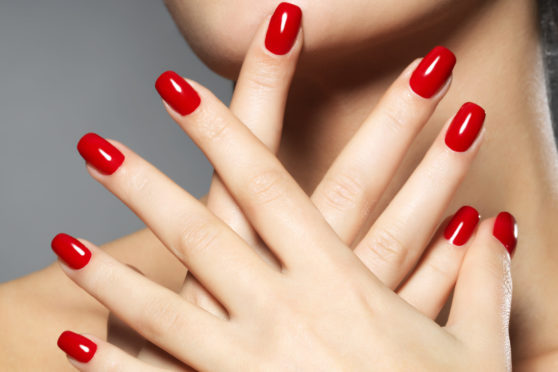 We use our hands to express ourselves, to show our affection for the ones we love, we use them to cuddle our children and we even put them through the stress of daily chores.
"Our hands are a vital tool that we should definitely care for," says Lucy Xu, skin specialist and founder of London Premier Laser Clinics.
"Given that they are exposed continuously throughout our lifetime and are constantly in use, looking after our hands is sometimes overlooked and down the list when it comes to a regular beauty regime."
The causes
Every day our hands are exposed to a multitude of germs, bacteria, chemicals and UV light, from the gym to the office and even at home in the bathroom or kitchen. All these factors take their toll, leading to dry, loose and wrinkled skin.
"Over time, our hands tell a story and can reveal our age despite our best efforts to defy nature with procedures and tweakments. It's our faces which get all the attention," adds Lucy. "We should never neglect our hands."
The damage
Hardworking hands become sore, damaged, dry and cut. Many people suffer with pre-existing dry skin conditions, such as eczema or psoriasis, meaning their hands may become even more dry due to over-washing. Cracks, chaffing, and cracked knuckles are a reality of being exposed to water and soap so often.
"When the weather turns cold, the air dries out, and the body cannot hold onto to moisture," Lucy explains.
"The lack of moisture in the air causes dry skin and hands. As we are all washing our hands a lot and using hand sanitiser multiple times a day, we are more likely to have dry hands."
The solutions
"Use a moisturising soap containing hydrating ingredients such as shea butter, olive oil, or aloe Vera," says Lucy.
"Apply a hand cream in the morning, before you go to bed, and any other time your hands feel dry. Exfoliate your hands a few times a week to get rid of any dry skin cells. This will help replenish the skin and keep them soft.
"You may also want to purchase latex gloves and sleep in hand cream overnight.
"Use Vaseline to dab onto any cracked, sore areas, avoid heavily perfumed soaps and bar soaps and look out for ingredients such as glycerine and lanolin as these will soften and waterproof the outer layer of your skin."
For more information, visit www.londonpremierlaser.co.uk.