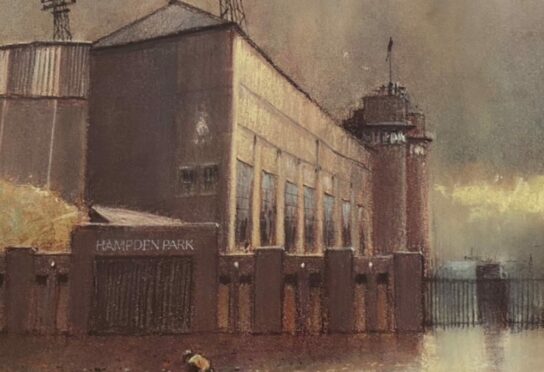 It had lain forgotten for decades in an attic in Salford.
But when Pete Brown unearthed a bygone depiction of Hampden Park by his late father Tom, he was left pondering a Mount Florida mystery.
A commercial artist by trade, Tom became well known in Lancashire for painting neighbourhood street scenes around Salford and Manchester in his spare time.
Today, his work is still sought-after by collectors, five years after his death at the age of 84.
His subject was life on the streets of his hometowns, depicting everyday working-class scenes of kids in back courts, rag and bone men, bonfire nights, fishing trips, lamplighters and canals, trams and cobblestones.
But Glasgow was far from his father's usual stomping grounds, so Pete was surprised when he came across 10 prints of his father's work while clearing his family home following the death of his mother last year.
The prints, simply entitled Hampden Park, Glasgow, depicted the national stadium in its former guise sometime in the mid-20th Century.
Pete said: "My dad's talent for art was noticed from an early age and he attended Salford art school from the age of about 12 or 13.
"After National Service in 1954, when he was deployed to Korea, he returned to Salford and worked as a commercial artist for the majority of his working life, working in the art department of printing companies.
"Aside from his 9-5 job, he gained recognition for his own art. He painted the Manchester and Salford he knew as a boy growing up, depicting factories and slum housing, knocker ups and lamp lighters, tramps and rag and bone men. All his memories are encapsulated in the pictures he left.
"But it was only after sorting through some of his belongings following my mother's death late last year that I stumbled across a box with these 10 prints in."
Pete suspects the painting was a commission, perhaps for sponsors of Queen's Park FC, and would love to know more about the story behind his father's depiction of Mount Florida in the post-match dusk.
He said: "How my dad came to Glasgow and to draw Hampden is a mystery. He created lots and lots of amazing artwork over the years if I'm honest. But when I found the prints, I thought, 'that's a good one'. Pete posted a picture of his father's work on social media, and says he was "blown away" by the response from fans of Scottish football and art.
"It obviously struck a chord with so many people who remember the ground how it used to be. Older people of a certain generation really warm to his work as it's so nostalgic."
Tom worked from home, creating his beautiful works in a shed at the bottom of the garden in Salford. His reputation grew and his work became sought after and still is today.
Any information about the painting? Go to the Facebook page for Tom Brown Salford Artist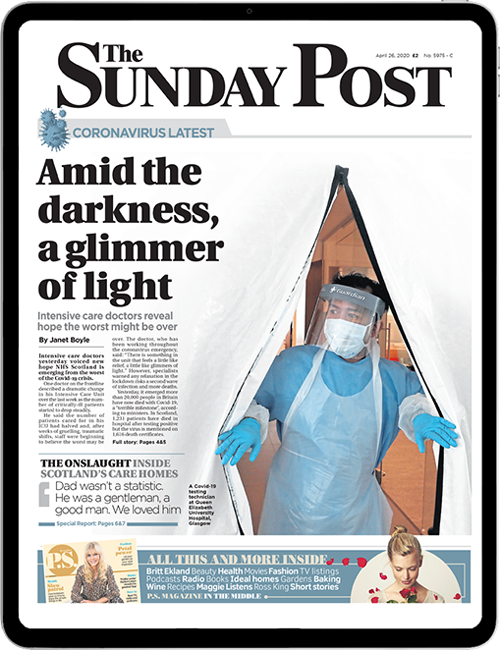 Enjoy the convenience of having The Sunday Post delivered as a digital ePaper straight to your smartphone, tablet or computer.
Subscribe for only £5.49 a month and enjoy all the benefits of the printed paper as a digital replica.
Subscribe