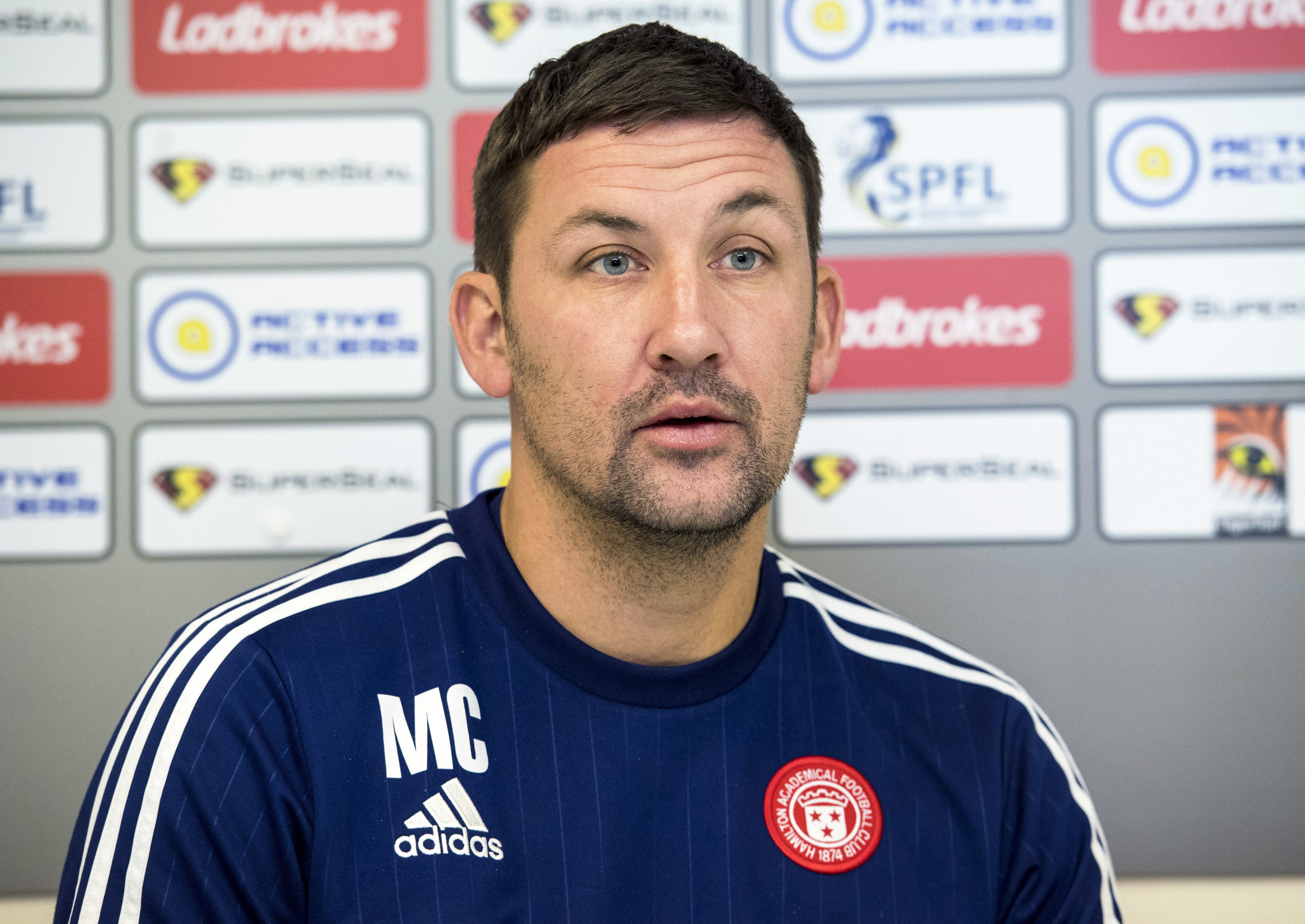 HAMILTON manager Martin Canning has been happy to see coaching course colleague Graeme Murty do well in difficult circumstances for Rangers.
That will change on Saturday when Canning lines up against the caretaker manager at Ibrox, with both teams looking to continue good runs.
Murty has secured two wins from two games in his second role as interim boss this year, while Hamilton are unbeaten in three matches.
Canning was briefly a caretaker player-manager after Alex Neil departed for Norwich in January 2015 and he knows there are constraints in the role.
Development team coach Murty is being viewed as a more serious contender than first time round after being handed a third game in charge before Rangers draw up a shortlist to replace Pedro Caixinha.
Canning said: "He's done well both times. He was on my pro licence (course) and he's a lovely guy. He's a proper football man. I'm glad to see him doing well when he gets the opportunity.
"You go and do the best you can do. Graeme is probably not even thinking about it longer term, he is just thinking game by game, getting the best results he can get and see where it leads.
"But it is slightly different, probably more so in Graeme's situation, because if he doesn't get it he is going to go back to working in the club at a different level, which maybe makes it a little bit more difficult to manage the way you would like to manage.
"You might need to upset a few and all of a sudden two weeks later you are back to your previous role and it becomes a different dynamic with the players. It is a bit more tricky, but Graeme has done great so far."
Canning took charge of three consecutive defeats before getting the job on a long-term basis.
"Even as a player I was the captain and you were use to dishing out a bit of verbal if you had to because that was part of your role," he said. "So it wasn't too much different.
"From a player's point of view when you are an interim manager you can't really do what you would like to do sometimes, because you know you could be back sitting there and looking like a fool for what you did that previous week.
"But all you can do is do what you think the right thing and the best you can do, manage how you think you have to manage and I'm pretty sure players will understand if Graeme didn't get the job, all he was doing in that period was trying to do the best job for Rangers."
Meanwhile, Accies could have Georgios Sarris, Grant Gillespie and Ali Crawford back in the squad to face Rangers.