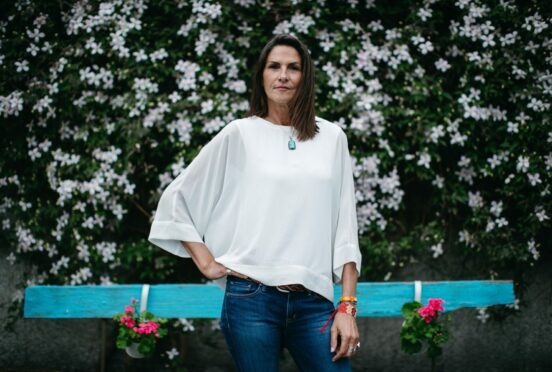 A former model has called for the fashion industry to clean up its act after she witnessed a notorious agency boss prey on underage girls.
Lynn Wales, one of Scotland's leading fashion models, was just a teenager when she was exposed to the abusive behaviour of high-profile modelling agent Jean-Luc Brunel, who was an associate of billionaire paedophile Jeffrey Epstein.
She believes Brunel – who took his own life while in police custody earlier this year – will have potentially left thousands of victims in his wake.
Last week The Sunday Post told how Wales saw Brunel and his friends abusing young models at cocaine-fuelled parties. Now she wants the industry to ensure such exploitation never happens again. Wales, who now runs her own cleaning business after her highly successful modelling career in the 1980s, said: "These girls in the industry need to be protected, with proper laws to support and safeguard them. If the industry was properly scrutinised, then people like Brunel and his sick cronies would not be able to thrive.
"I was lucky. More girls will come out as victims. There could be thousands and thousands of these poor girls who were targeted and preyed upon by Brunel and his pals.
"My circle of girls who were in Paris with me at the same time were all gang-raped by him and his millionaire pals.
"Any mum who has a child that wants to be involved in the fashion industry – please, I beg you, try to discourage them. My daughter at one stage wanted to be a model but she wasn't tall enough. I was happy because I didn't want her going down that path. Jean-Luc Brunel is just one name in a massive cesspit of an industry. The industry has not changed since my day – it is still full of exploitation and abuse."
Wales was 17 and living in an apartment in the French capital when she saw agency boss Brunel preying on other young girls. She confronted him about the debauchery and left the next day.
Wales reported her eyewitness account to Police Scotland on December 20, 2020, after learning of Brunel's arrest. Brunel once ran model agencies in Paris, New York and Miami but was found hanged in his cell in La Santé prison in Paris in February.
The 76-year-old had been held for more than a year on suspicion of the rape of minors and trafficking of minors for sexual exploitation.
Wales also revealed she was forced to fight for her life after she was attacked by an associate of Brunel on a luxury yacht.
She said: "We had a test shoot in Ibiza and it was like stepping on to a James Bond film on a number of luxury yachts. After we had been out, a famous tycoon who was a friend of Brunel ushered me into a black Mercedes and we ended up on another boat.
"When we got on the boat, he pushed me down into the ground and ripped my shirt open as he was on top of me.
"I punched him straight in the face. He could have still got over me because he was a big man. I said to him: 'Just because I am in your boat, doesn't mean I am going to have sex with you. Get off me now'. And he did.
"From then on, I was catapulted to the top table because I was the only one that didn't have sex with him."
Brunel was arrested at Paris's Charles de Gaulle airport in December 2020 as he was trying to board a flight to Senegal.
He was accused of supplying more than 1,000 girls and young women to Epstein for sexual abuse. Prosecutors suspected Brunel of raping, assaulting and harassing multiple minors and adults.
They also suspected him of transporting and housing young girls for Epstein, who was found dead in a New York prison in 2019 as he awaited trial over allegations he ran a network using underage girls for sex. Socialite Ghislaine Maxwell was convicted last year of recruiting girls for Epstein to abuse, and is due to be sentenced later this month.
Wales, 55, suffers from survivor's guilt after witnessing Brunel abuse underage girls at cocaine-fuelled orgies. She said: "I just don't want any other poor girls to go through that. Brunel was a sleazy, horrible individual and he has robbed anyone of seeing justice done. I want to save the young ones and get them away from that industry. The more people that speak out, the less chance there is of it happening again. Why should they get away with it? Victims need to come forward."
The Epstein scandal and revelations that movie mogul Harvey Weinstein paid off sexual harassment accusers for decades heightened the #MeToo movement, exposing sexual misconduct by men in positions of power against vulnerable women.
I was shocked at what I saw and I suppose a bit scared: Model reveals horror after witnessing Jean-Luc Brunel's abuse as a teenager in Paris
Wales, who now owns cleaning firm Maid For It, said: "It is terrible but it is still going on. Even getting more women in positions of power in the industry wouldn't help.
"Sadly, you will get sneaky women who are prepared to put other women at risk – look at Ghislaine Maxwell for example. I love my work now. It is going great. We have been very busy. My garden at home is my wee sanctuary. I can go there and get away from the world."
Another former model, Sonia Scott Mackay, has revealed she had similar experiences – including being repeatedly propositioned by photographers and other men in the industry.
Mackay, 51, who appeared in Vogue, said: "I was barely 18, just down to Glasgow from Dornoch in the Highlands. A fashion photographer took me aside and bluntly said if I slept with him, he'd make sure I got picked for a big fashion shoot. I said no. That was my introduction to the world I wanted to be part of.
"Brunel wasn't the only creep doing what he did. All the young models would share flats paid for by their agents, and there were always predatory men who had the telephone number, calling incessantly for girls.
"You have a choice to make and I always said no. But it was a place where it was easy for the young models to feel vulnerable and desperate to get jobs or they would be sent back home again if they weren't making money.
"It's always the rich and powerful who prey on the vulnerable."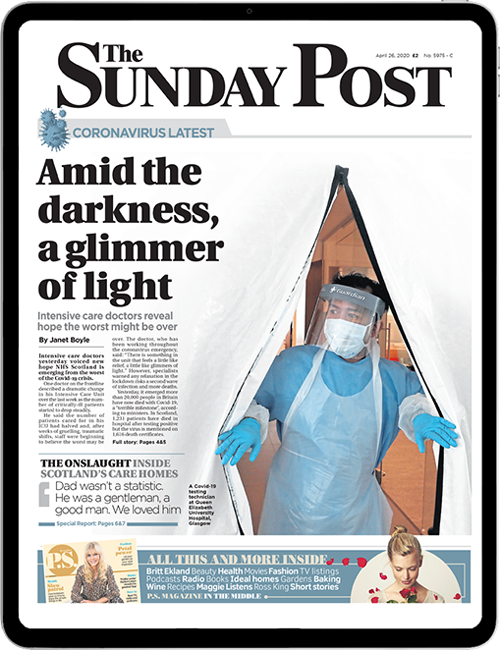 Enjoy the convenience of having The Sunday Post delivered as a digital ePaper straight to your smartphone, tablet or computer.
Subscribe for only £5.49 a month and enjoy all the benefits of the printed paper as a digital replica.
Subscribe