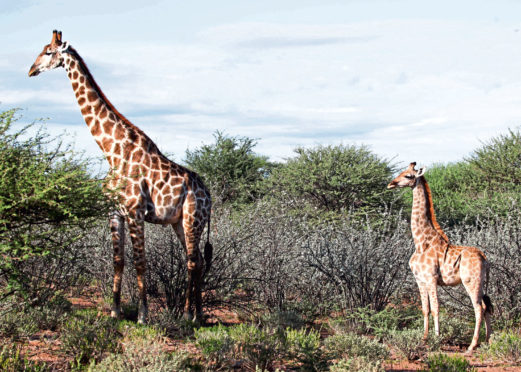 At just over nine feet tall, he towers over most of the wildlife on the Namibian plains.
But not his own species. For Nigel is a dwarf giraffe, only the second of his kind ever to be seen, and considerably shorter than the 16ft he should have grown to.
The story of Nigel's discovery was revealed in the journal BMC Research Notes. It also documents the life of a similar sized giraffe named Gimli – the first to be discovered – which was found in Uganda. Naturalists believe the two creatures offer a rare opportunity to study how dwarfism affects their ability to adapt and survive.
Although the condition can affect domestic animals, it is rare among wild animals, and has never been recorded in giraffes. The precise cause of Gimli and Nigel's dwarfism is not known, although it may be due to inbreeding.
Dr Michael Brown, of the Giraffe Conservation Foundation, said he doubted either would mate. "Given the mechanics of giraffe mating, I'd speculate that would be physically challenging," he said.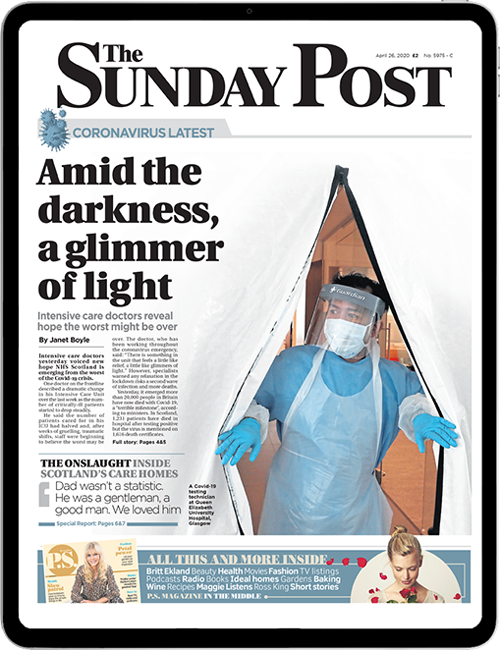 Enjoy the convenience of having The Sunday Post delivered as a digital ePaper straight to your smartphone, tablet or computer.
Subscribe for only £5.49 a month and enjoy all the benefits of the printed paper as a digital replica.
Subscribe