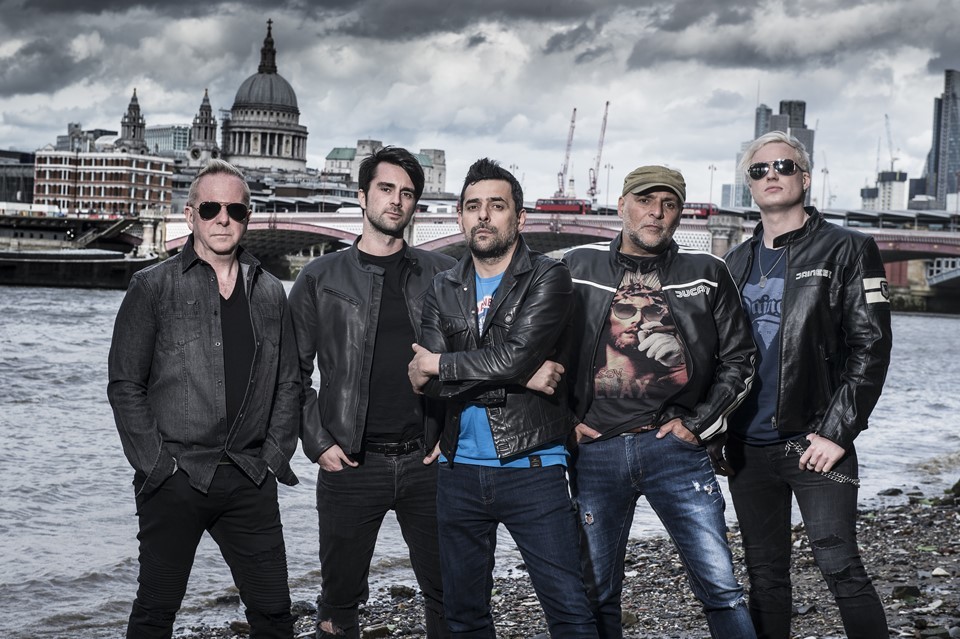 TRNSMT wasn't just a hometown show for Dante Gizzi – it was pretty much in his back garden.
And the Gun frontman reckoned that he'd probably just follow the lead of most of the crowd and head back home on foot from Glasgow Green.
Speaking ahead of the band's set on the King Tut's stage on Friday night, Dante said: "It's such a great buzz and I think this is the first time that Gun have ever played a festival in Glasgow. This is special for us, really special.
"I'm a bit nervous, but very excited about it. You're playing to your home audience and I'm a stone's throw away from here. I'll walk it back home after the show!"
Fittingly, he was chatting to The Sunday Post on the bench in the People's Palace dedicated to Scots music icon Alex Harvey.
Gun are legends of the Scottish music industry in their own right, first finding success in the late 1980s.
Their songs Better Days and Taking on the World became classics, and their version of Cameo's Word Up catapulted them into the UK top 10.
The band, however, went their separate ways in 1997.
During their time apart, Dante formed El Presidente, who had mid-noughties hits with Turn This Thing Around and Rocket.
Once likened to a 'Glaswegian Scissor Sisters', they released one album before disappearing off the radar.
"There's a second album that we recorded but the record label didn't take it up," Dante says. "I've got a full album of songs that were recorded and they were great. You never know!"
Gun eventually reformed in 2008, and have released a number of albums over the past few years.
The band have a new single released recently, Take Me Down, and are planning a tour of UK and Ireland later in the year.
"Our album's only been out a year, we haven't done any tours with it but I think we'll definitely be looking at it later in the year," Dante says. "We'll continue to write new material and hopefully have something out. We're thinking about an EP as well."
The band have been blown away by the success of their most recent album, Favourite Pleasures.
It reached 16 in the UK album chart, and was only pipped by a new release from US band Foo Fighters on the rock chart.
"We didn't expect that at all in the slightest," Dante says, still awestruck. "It's the proof of how well the album's been received."
He admits: "I'm always critical of what I do so I always look for the bad in everything. I Google 'Gun new album' looking for bad reviews but I couldn't find any!"
Dante says the newer material blends together well with the band's classics.
"It's a good wee balance playing them live," he says. "You do see posts on your Facebook page asking for us to play some of our more obscure songs, so you can't please everyone!"
There's no sign at the moment of the band taking another hiatus, but Dante reckons he'll know when to call it a day.
"You always get a buzz," he says. "If you don't get a buzz it's time to stop. I get excited, really excited, and playing your home audience is just such an amazing buzz."