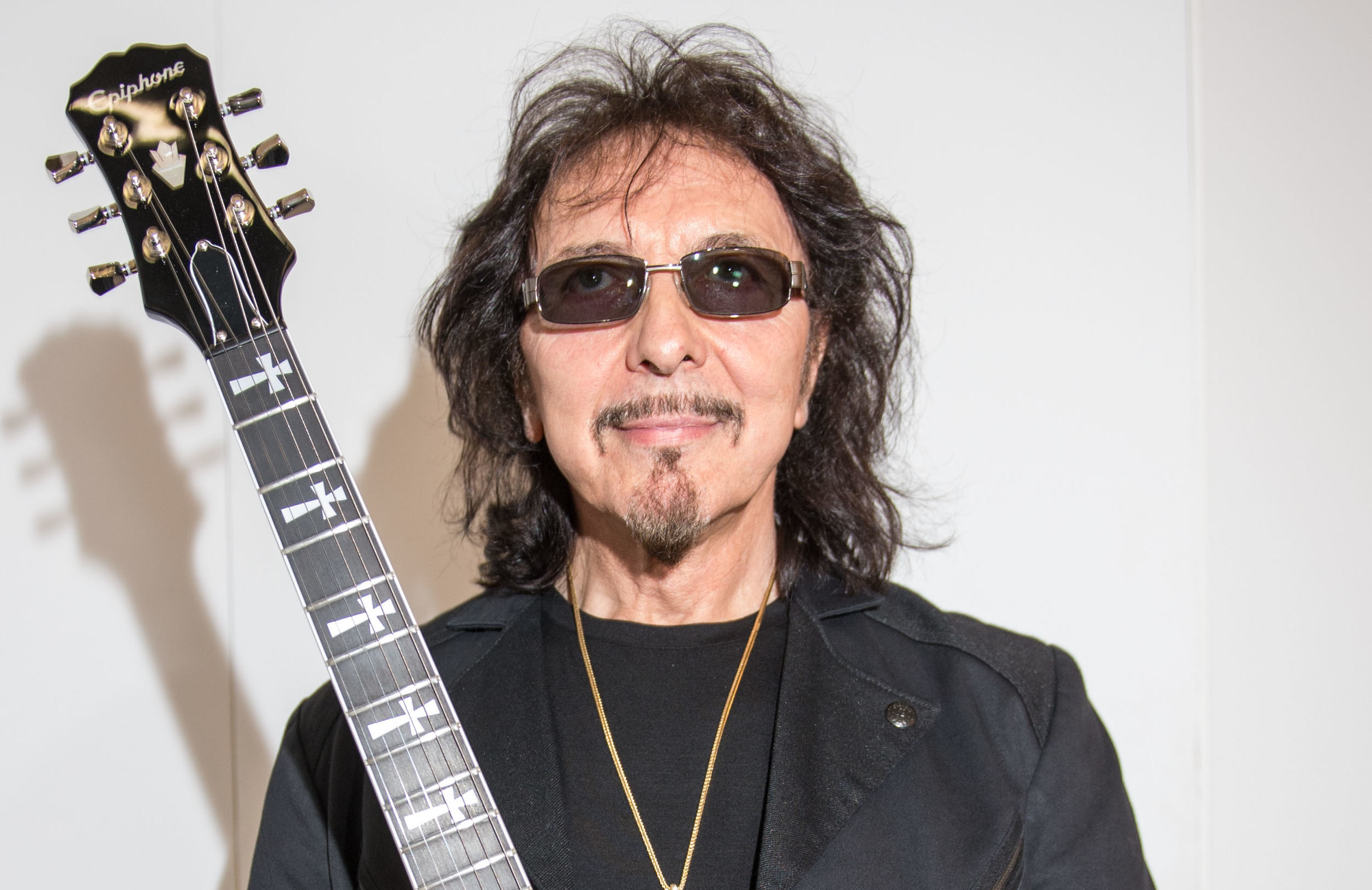 AS one of the founding fathers of heavy metal, Black Sabbath guitar legend Tony Iommi has played some of the biggest venues in the world.
But gigs were harder to come by in the early days, so regular bookings around Scotland helped the Ozzy Osbourne-fronted Birmingham band hone their craft – even if the audiences didn't always appreciate it.
As the influential 70-year-old guitarist prepares to return north for two special spoken word shows, he recalled those early days when Sabbath was starting out.
"Bill (Ward, Sabbath drummer) and I lived in Carlisle for a year after joining a band there and we used to play lots of gigs around Dumfries, Edinburgh and places around Scotland," Tony said.
"So when Sabbath started, that's where we went back to play – we got in touch with the agent and said we had a new band.
"She asked if it was pop music we were playing and I said of course.
"She heard later we were playing different stuff and she'd received a few complaints.
"We weren't getting many gigs but we were playing in blues clubs and playing that sort of music. But when we wrote our first two songs, Wicked World and Black Sabbath, I knew we were on to something really different.
"We tried them out in those clubs and people came up to us afterwards and said they really liked them. It was great to get that reaction.
"There were also people who didn't like them, of course, but we were interested in the ones who did."
No one had heard a sound like it, and when Paranoid was released they hit the big time.
But life could have turned out very different for Tony.
"I thought I would do something in martial arts because I used to go training three or four times a week – karate, judo and so on – and I really enjoyed it, but as soon as I found music, everything else fell by the wayside," he continued.
An accident while working in a sheet metal factory led to him losing the tips of his middle and ring fingers of his right hand and he feared a music career was impossible.
But he became even more determined to make it happen.
"I had to find another way to play, so I had to learn again. I'd already been playing for a couple of years, so had to go back to the start.
"But it helped me come up with a style and to invent a sound because I couldn't play full chords, so I had to develop a way to make it sound big with what I had.
"I took my guitar to pieces and made modifications. I made it work."
As well as using lighter strings and detuning his guitar, Tony made little tips to put on his fingers to help him grip the strings.
After playing in a few bands, he joined up with Ozzy – who had been a year below him at school – Geezer Butler and Bill Ward to form what eventually became known as Black Sabbath.
Fifty years on, the band recently completed their final world tour, after Tony decided to end lengthy bouts on the road in the wake of his lymphoma diagnosis in 2012.
Now in remission and a big supporter of cancer charities and hospitals, Tony said: "After doing it for so many years, and after my diagnosis, I wanted to stop the 18-month tours.
"I had to think about the travelling, the late nights and being away from home for so long. I had to slow down and the doctors were saying the same thing.
"I'm involved with the hospital quite a bit and still doing music – I have lots of riffs and ideas I want to put together, but I don't know if they will be for a solo, acoustic or an album with different singers."
Tony hasn't ruled out performing live with Black Sabbath again for a one-off gig, but in the meantime he's back on stage with his spoken word show, A Life In Music, which comes to Paisley and Edinburgh this week.
"I did a few of these talks to raise money for the cancer ward in Birmingham and they went really well, so I've decided to do some more," Tony added.
"It's good to see the audience and connect with them.
"It's a version of being back on stage with the band."
Tony Iommi will be performing at  Paisley Town Hall and Edinburgh Assembly Rooms, Oct 12-13