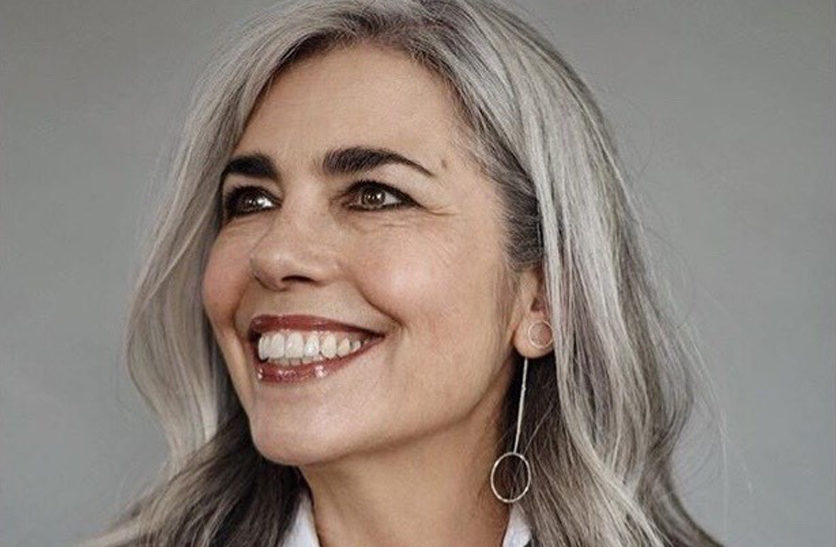 WHEN it comes to the fashion and beauty industry, it seems grey really is the new black.
Big brands are increasingly using older women to promote their products with Helen Mirren, 73, Tilda Swinton, 58, Jane Fonda, 80, and Charlotte Rampling, 72, all fronting campaigns for beauty giants such as L'Oréal, NARS and Marc Jacobs.
Coincidentally, perhaps, L'Oréal has just parted ways with singer Cheryl Cole, 35.
It's perhaps no surprise, as the over-50s are now the biggest buyers of beauty products in the UK. According to industry statistics, from the age of 50 to 70, the average British female will spend £43,446.
Modelling agency boss Rebecca Valentine, certainly thinks so. She opened Grey Modelling Agency in London three years ago, representing middle-aged men and women.
"We've seen a shift in attitudes by both the fashion and advertising industries," says Rebecca.
"When I first set out, I assumed my models would be commissioned for life insurance and pharmaceutical ads, generally 'older people' brands.
"But we have seen a huge upturn in top brands booking our models, from Gucci to Burberry, and Diesel to Puma.
"Society has been told for so long that after children, a career and retirement, you have had your time but that's simply not the case for women these days.
"Today's over-50s are more vibrant, inspiring, fit and creative than any generation before them."
Michelle Coulter, manager at Glasgow-based Colours Agency, also has a number of more mature models on her books. She says: "There has always been a market for older models but when Marks & Spencer used Twiggy, it paved the way for other brands to make changes in how they advertise.
"I think the general perception of what's beautiful has broadened, which is a great thing for everyone."
Marlen Goldie is a regular on TV style guru Gok Wan's catwalk – at the age of 65.
She's been in the modelling game for more than half a century. And at a time when she should typically be hanging up her heels to kick back and relax, the grandmother says she has no plans to stop any time soon.
"You just can't beat putting on high heels and diamond earrings," she said. "You feel a million dollars. I just love it!
"And I'll keep going as long as I'm able.
"There's certainly plenty of work to keep me going, from catwalk shows and mother of the bride outfits, to ads for ferries, hotels and restaurants.
"I thought the jobs would dry up as I got older, but I'm busier than I've ever been."
Mother-of-two Marlen, who lives in Rutherglen, started modelling when she was just 14.
"I fell into it accidentally," she said. "I was so shy my mum sent me to a grooming school – you know, where you learn how to walk with a book on your head and how to get out of a car.
"As soon as I was finished, I was offered a modelling job on the catwalk.
"Models in years gone by were a size eight and 21 years old, so it's certainly changing.
"I think brands are realising there's an older generation and embracing them – because it's us that have the grey pound.
"We've paid off our mortgages and have the disposable income to buy expensive face creams and go on nice holidays."
Marlen added: "I don't tend to tell people I'm a model, I just say I'm in fashion. It's easier that way.
"When I'm not working, I'm not glamorous at all, so I don't know if they would believe me!"
As a teenager, Mickey Monroe modelled for designers such as Jean Paul Gaultier and was a covergirl for Cosmo, Marie Claire and French Vogue.
But she turned her back on the catwalk in her mid-20s to carve out a career in fashion and retail.
However, just a year ago, as she marked her 50th birthday, Mickey decided it was time to return to the trade.
"When I turned 50, I thought, 'I've got to do something else with my life'.
"I was the commercial head of a handbag and accessory brand and, while I enjoyed my job, I started to take a look at myself.
"So I decided to go back to modelling."
The mum-of-three, from Glagsow but now living in London, said: "I spotted a niche market for younger-looking older women.
"I'm 51 but I still feel 21. I don't feel 'old'. And there's a whole generation of women – and men – like me.
"We're not ready for the pipe and slippers yet. Just because you go grey, it doesn't mean you're invisible.
"We still want to be out there doing things with our lives, and achieving, not sitting back with our rollers in.
"That's true of modelling. The grey-haired model is becoming mainstream."
Mickey, who recently qualified as a yoga teacher and launched her own yoga clothing range Pada, added: "There's a perception that women at 50 are going through the menopause and tend to slow down – but there is an alternative life to that – and I'm certainly living it.
"In fact, I feel younger and more alive in my 50s than ever. And hopefully I can inspire others to do the same.
"Of course, sometimes I see pictures of myself and realise I look a little older than I feel – but then I tell myself to be the best version of me I can be – and if I can manage that, I'm doing okay."
Never in a million years could Shayne Brodie have imagined she'd be a model in her 60s.
But after taking semi-retirement from decades working in advertising, she realised it was the perfect job for her.
The 61-year-old, who lives in Edinburgh, said: "I used to work with Saatchi & Saatchi in the '80s and went to a lot of castings.
"And about eight years ago, I was working with the Leith Agency, when one of the photographers, David Boni, asked me to do some test shots for him.
"He said I should be a model and contacted an agency.
"Before I knew it, I was on their books and on the way to my first job!"
Shayne, who has two daughters Jessica, 27, and Annabelle, 24, has modelled for big brands such as Trespass, M&Co., Specsavers and Anthropologie.
"I'm always busy," she said. "There seems to be plenty of work, which is great, and it's an income I wouldn't have otherwise had.
"Never in a million years would I have said that I would be modelling at 61, but here I am – and I'm loving it.
"I thought I would be done when I got to my 60s, but this has opened up a new world for me and given me a new lease of life.
"I would have never done this when I was younger, but with age I've matured, grown in confidence and learned not to care what people think.
"I go into a shoot and I'm not tall or skinny and I'm older, but I feel accepted.
"And I don't have to try very hard because I'm accepted for who I am. It's now more about 'life' models than the old stereotype. The doors have opened.
"I'm vegetarian and do try to go to the gym a couple of times a week, but I won't say no to a dessert or a glass of wine and that's how I like it.
"I think I look more attractive now than when I was younger, but perhaps I've just grown into myself.
"And I think just relaxing and going with the flow and what makes you happy is a big part of that."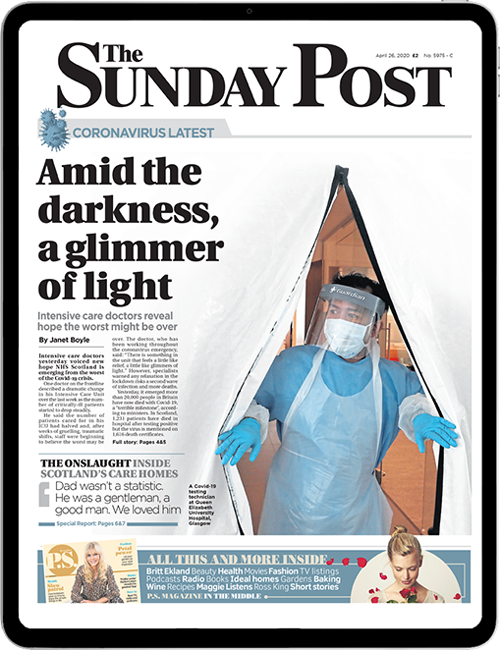 Enjoy the convenience of having The Sunday Post delivered as a digital ePaper straight to your smartphone, tablet or computer.
Subscribe for only £5.49 a month and enjoy all the benefits of the printed paper as a digital replica.
Subscribe