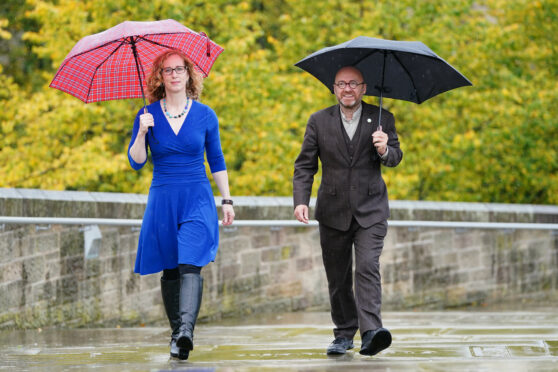 Scottish Greens co-leader Lorna Slater yesterday warned Cop26 is the last chance to prevent catastrophic climate change.
She said the climate change summit to be held in Scotland in November would be crucial to underpin the worldwide drive to curb emissions and slow global warming.
At her party's conference in Edinburgh, Slater said : "We didn't start making small changes 30 years ago. We didn't start making medium-sized changes 20 years ago. We didn't start making the big changes we needed to make 10 years ago. So here we are.
"We now need to make dramatic changes to our economy, how we get our energy, how we move around, how we deal with waste, how we deal with consumption.
"All countries everywhere all over the world need to do these things and this is our last chance to do it.
"I don't necessarily have confidence that all countries in the world understand the scale of the transformation required."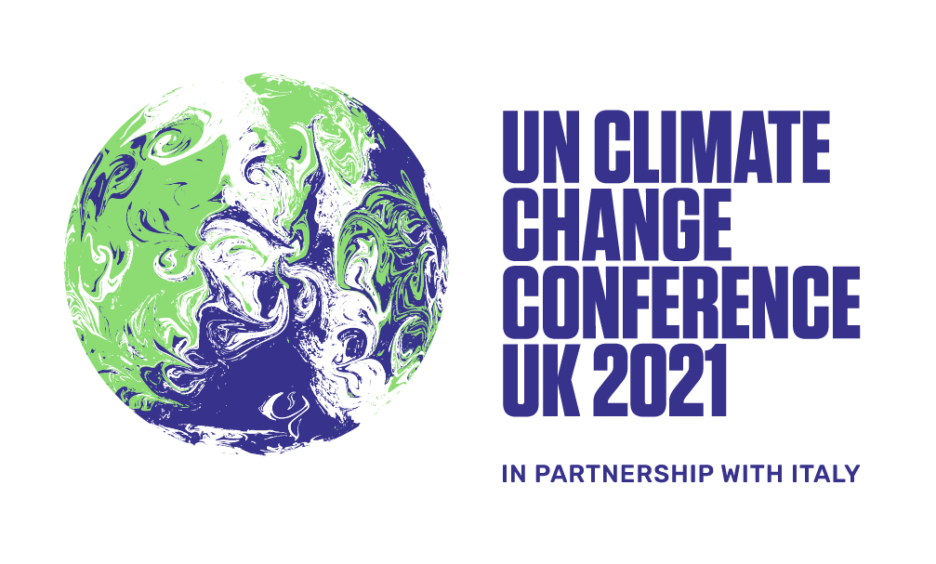 She referred to Boris Johnson, quoting Kermit the Frog, saying "it is hard to be green" while approving new oil and gas exporation, adding: "I feel that he really hasn't grasped the thing. At least here in Scotland we have a government who is taking it seriously."
However, she admitted she has had no discussions with First Minister Nicola Sturgeon about opposing plans for new oil and gas extraction from the Cambo site near Shetland and described the oil field proposal as "absolutely incompatible" with tackling the climate emergency.
She said: "It's not a devolved matter, we don't have time to sit in the Scottish Government and talk about matters that we don't have the powers to make decisions about."
Slater and her party's co-leader Patrick Harvie were given ministerial posts as part of a power-sharing agreement with the SNP signed in August.
Speaking at the Scottish Greens conference at Dynamic Earth in Edinburgh yesterday, she said the actions of Johnson's government are pushing people towards supporting Scottish independence.
News special: "The world is on fire and all voters hear about is sleaze and referendums – what about climate change?"
She said: "Very soon, the eyes of the world will be on Scotland for Cop26. What will they see? The Prime Minister has said he does not want the Scottish Government to be involved in case they see it as an advert for independence.
"Every day that Boris Johnson and his colleagues stand in Downing Street is an advert for Scottish independence."
She said that Scotland "can do so much better than this".
"With the full powers of independence, we can take a different path, we can build a better society," she said.
"We can build our circular economy and invest in people, we can be a European leader in renewable energy.
"We can build a Scotland that works with our friends and neighbours, a Scotland that stands in solidarity with people living under oppression, and a Scotland that welcomes refugees and extends the hand of friendship around the world.
"It won't always be easy, there will be difficult moments, but there always is when history is being made."
Protesters, including Extinction Rebellion, have warned of disruption during the climate change summit and Slater said she would be taking part in at least one protest during the UN Climate Change Conference while her co-leader called for "creative" protests, saying they were necessary because governments had failed to listen to increasing calls for change.
Meanwhile, The Scottish Government has urged people to open their doors to delegates attending Cop26.
Nearly 700 households have already signed up to the Cop26 Homestay Network but the government has renewed calls for residents to offer rooms, particular to those reliant on free or low-cost accommodation.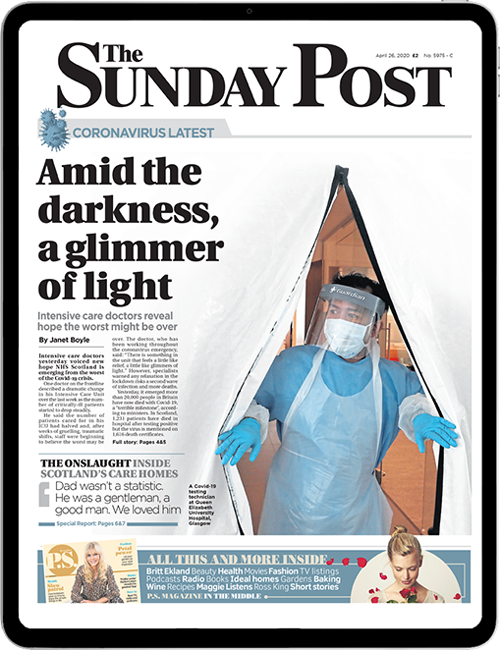 Enjoy the convenience of having The Sunday Post delivered as a digital ePaper straight to your smartphone, tablet or computer.
Subscribe for only £5.49 a month and enjoy all the benefits of the printed paper as a digital replica.
Subscribe