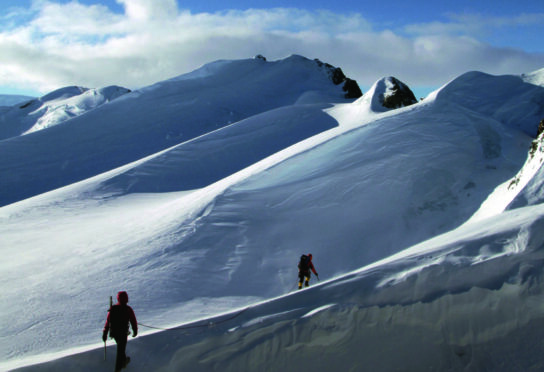 For many people the Antarctic is a place of far-flung fantasy – a snow and ice-covered land confined to stories and nature documentaries.
For Glaswegian Donald Stewart, 62, the Antarctic was his second home. Stewart worked as a mountaineer on the continent for more than 10 seasons, arriving in 1983 for the very first time. His last season in the Antarctic was in 2018.
"We were called field assistants or field guides," Stewart says.
"What we would do was basically ensure the safety of the personnel in the mountainous and glaciated areas.
"It might be a scientist who's geologising or doing glaciology that you're working with, or it might be an electronic technician who's out servicing equipment at remote sites. Primarily that was it, but it's a real jack of all trades type of job.
"You would be involved in the maintenance of equipment, the tents, the sledges and, more often than not, you would be a co-pilot.
"If you were upfront when the aircraft is looking at an area to land, using your mountaineering knowledge you would try to spot the area that was safe to put down. So you get these extra wee bonus jobs, like flying a plane!"
Alongside his day job in the Antarctic, Stewart is also a photographer, and documented much of his time there.
When the fresh-faced 24-year-old Stewart first spied an advert for a role in the Antarctic in 1983, he realised he was ready for a radical career change.
"At that time I was made redundant from working in a drawing office for an engineering firm in Glasgow," Stewart says.
"I was also working as a climbing instructor but they were closing down the centres left, right and centre at that time so it wasn't looking like a viable option. The advert ticked all the boxes! It was somewhere adventurous to go."
When Stewart arrived on the continent for the first time, he knew he had made the right call and never looked back.
"I was gobsmacked – it was far more beautiful than you would ever expect. Just an absolutely stunning environment even before you get there.
"You're sailing across the Southern Ocean and you get very seasick, but you've got things like albatrosses flying nearby. It was great," he says.
Fast-forward more than three decades and Stewart spent at least 10 seasons working in the Antarctic, leaving the continent for the final time in 2018.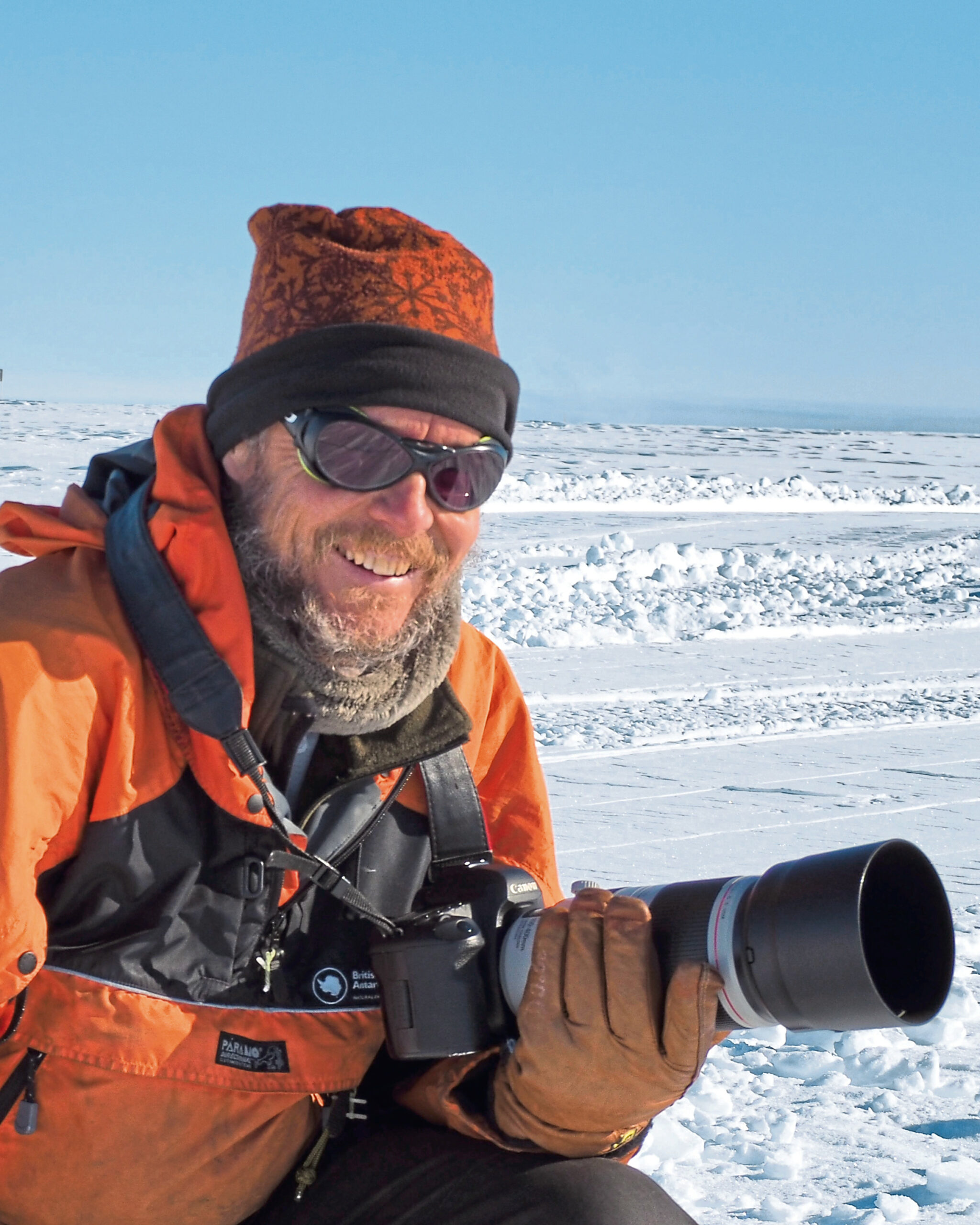 "After I first went down in 1983, I did two and a half years on ice. I basically didn't leave for that whole time – so that was two whole Antarctic winters and three full summers.
"I then went back, and did a summer-only season, which was about five months, and then I went back again and did two summers and one winter.
"That time I was back as what they called a base commander – they've changed it now to station manager, they got rid of all these colonial terms."
Over the years, Stewart noticed many environmental changes in the Antarctic, not least related to the albatrosses he spotted when he first arrived.
"Back in the 1980s there would be loads of sea birds at the back of a ship – now you get very few. No waste gets dumped off the back of a ship any more and so the sea birds aren't at the back of the ship to get their tea!"
Stewart also noticed a change in seal populations on the continent.
"I spent most of my time at Rothera Research Station and back in the 80s I never saw an elephant seal once, but now there's a massive population of elephant seals and fur seals that come to Rothera in the summer."
Stewart isn't clear on the exact reason for this change in migration, but he's fairly certain that climate change is involved, as well as the Antarctic Treaty System – which established the continent and waters of Antarctica as protected areas in 1972, where no hunting or collecting of seals, or other marine mammals, could occur.
"It could be due to global warming – just the temperature rise making Rothera more habitable," he says. "Or it could be lack of persecution. The numbers have expanded, they need more breeding grounds and are going slightly further south than before."
Over the decades, as awareness of the climate emergency has heightened, the way that the Antarctic workers have dealt with their waste and rubbish has improved.
"Virtually all waste gets shipped out now – where before people would quite happily burn it or dump it at sea without considering the consequences.
"In a camping situation we just used to dig a hole in the snow, now you've actually got a toilet tent. That gets sealed and is shipped out as well.
"Even in the most remote locations, where you could be thousands of miles away from anybody else and nobody else is going to be in that exact same spot again, it'll still be shipped out."
The seriousness of the climate emergency is one Stewart has witnessed first-hand. He was station manager at the Halley VI Research Station, the home of the Dobson Spectrophotometer, which has been recording the ozone since the 1950s and discovered the hole in the ozone layer in 1985.
"Having that track record of ozone recordings, they were able in the 1980s to spot the change in the ozone layer," says Stewart.
"Halley happened to be – just purely by chance – directly underneath this centre of the ozone hole.
"So they started this experiment to get a trend and 30 years later from that trend they were able to detect that there was this big problem. People stopped using CFCs in their aerosols from that discovery."
Stewart's time in the Antarctic wasn't all work, there were plenty of other fun and memorable moments, too.
He speaks of a time on Christmas Day where he and his colleagues tied "these wee kiddies' plastic sledges you buy from the local Esso station" to a snowmobile and went sledging. One moment stands out though, when he met a familiar face in the middle of nowhere.
"I'd been out in a very remote depot where you never camp on your own, so this new lad came in. I was trying to chat to him – he wasn't very chatty, but I caught on early that he had a Scottish accent.
"He tells me he's from Kirkintilloch. Well, I'm from Lenzie, the next town. I eventually found out he went to school with my daughter and I used to coach him at rugby when he was a small boy!"
Having spent time in the Antarctic over 35 years, would Stewart ever return?
"Never say never," he says. "I did apply to go last season but there was a Covid restriction on, where they put an age bar on employment. It gets into your blood – once you've been down there, most want to return."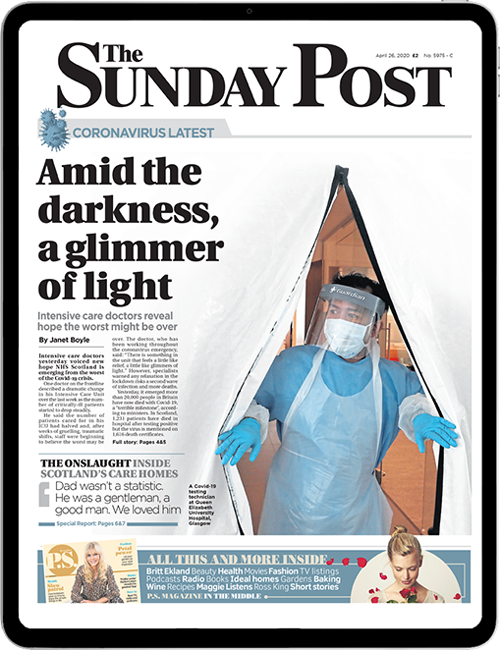 Enjoy the convenience of having The Sunday Post delivered as a digital ePaper straight to your smartphone, tablet or computer.
Subscribe for only £5.49 a month and enjoy all the benefits of the printed paper as a digital replica.
Subscribe