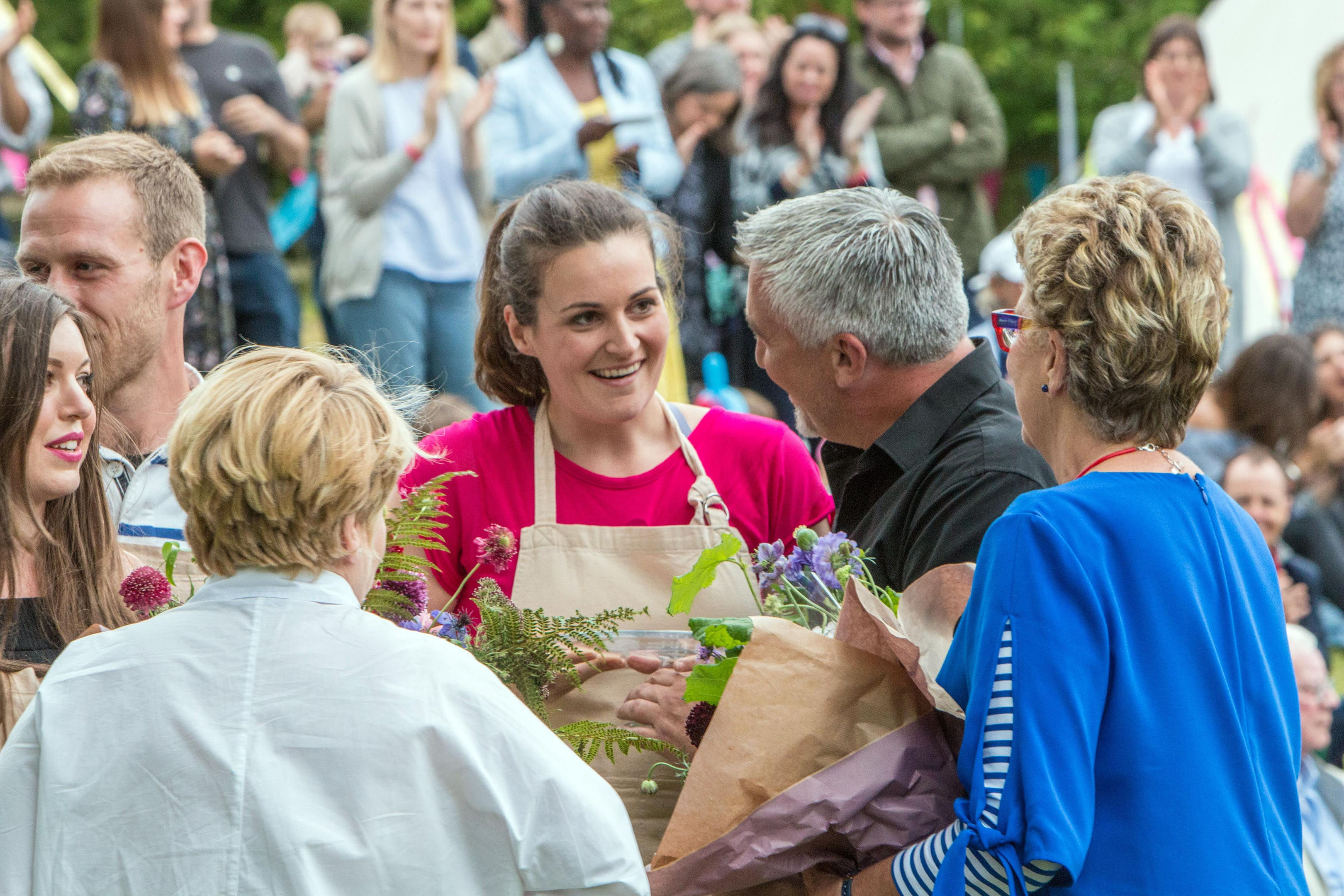 THE final episode of The Great British Bake Off helped Channel 4 achieve its biggest overnight performance in five years, despite judge Prue Leith's spoiler clanger earlier in the day.
According to overnight ratings, 7.7 million viewers – an audience share of 34.6% – tuned in to watch as Sophie was crowned the winner, making it the most successful instalment of the series.
The episode, which aired from 8pm until 9.15pm, peaked with 8.9 million viewers and a 37.9% share of the audience.
Sophie officially crowned Great British Bake Off winner after showstopping final
It has now become the broadcaster's biggest overnight ratings success since the Paralympic Games Opening Ceremony in 2012, which was viewed by an average of 8.3 million.
The overnight series average for Channel 4's Bake Off has been 6.2 million, and consolidated viewing figures – taking account of time-shifted viewing on a television over a seven-day period – have shown that the series is currently attracting an audience of 8.9 million viewers per episode.
This rises to an average of 10.4 million viewers per episode with the addition of linear repeats.
It is expected that the Bake Off finale's figures will grow when consolidated figures are taken into account.
Bake Off's fresh triumph came despite Leith accidentally revealing that Sophie was the winner on social media, hours before the broadcast.
Leith had tweeted: "No-one told me judging a GBBO final would be so emotional. I wanted them all to win. Bravo Sophie."
The tweet was later removed from Leith's Twitter page but by then it had already been seen by some of the show's army of fans, and Leith – who is currently in Bhutan – told the Press Association she was in "a state" over her error.
Could you be a star baker? Applications now open for The Great British Bake Off 2018!
"I'm in Bhutan. The time difference is massive. I thought that they got it six hours ago," she said.
"I'm in too much of a state to talk about it. It was a mistake. I f***** up."
She later tweeted: "I am so sorry to the fans of the show for my mistake this morning, I am in a different time zone and mortified by my error #GBBO."
Leith joined Bake Off this year alongside existing judge Paul Hollywood, and new presenters Noel Fielding and Sandi Toksvig.
Channel 4 chief executive Alex Mahon said: "It's testament to the phenomenal appeal of The Great British Bake Off that almost nine million people watched Sophie triumph as Channel 4's first ever Bake Off winner – a fitting finale to the most watched series for young viewers on any channel this year.
"Love Productions, along with Paul, Prue, Noel and Sandi, have served up a showstopper of a series and I'm delighted that they'll all be back in the tent on Channel 4 next year."
The 2016 series finale of the Bake Off, which aired on BBC One, was viewed by an average of 14 million viewers and a peak of 14.8 million.