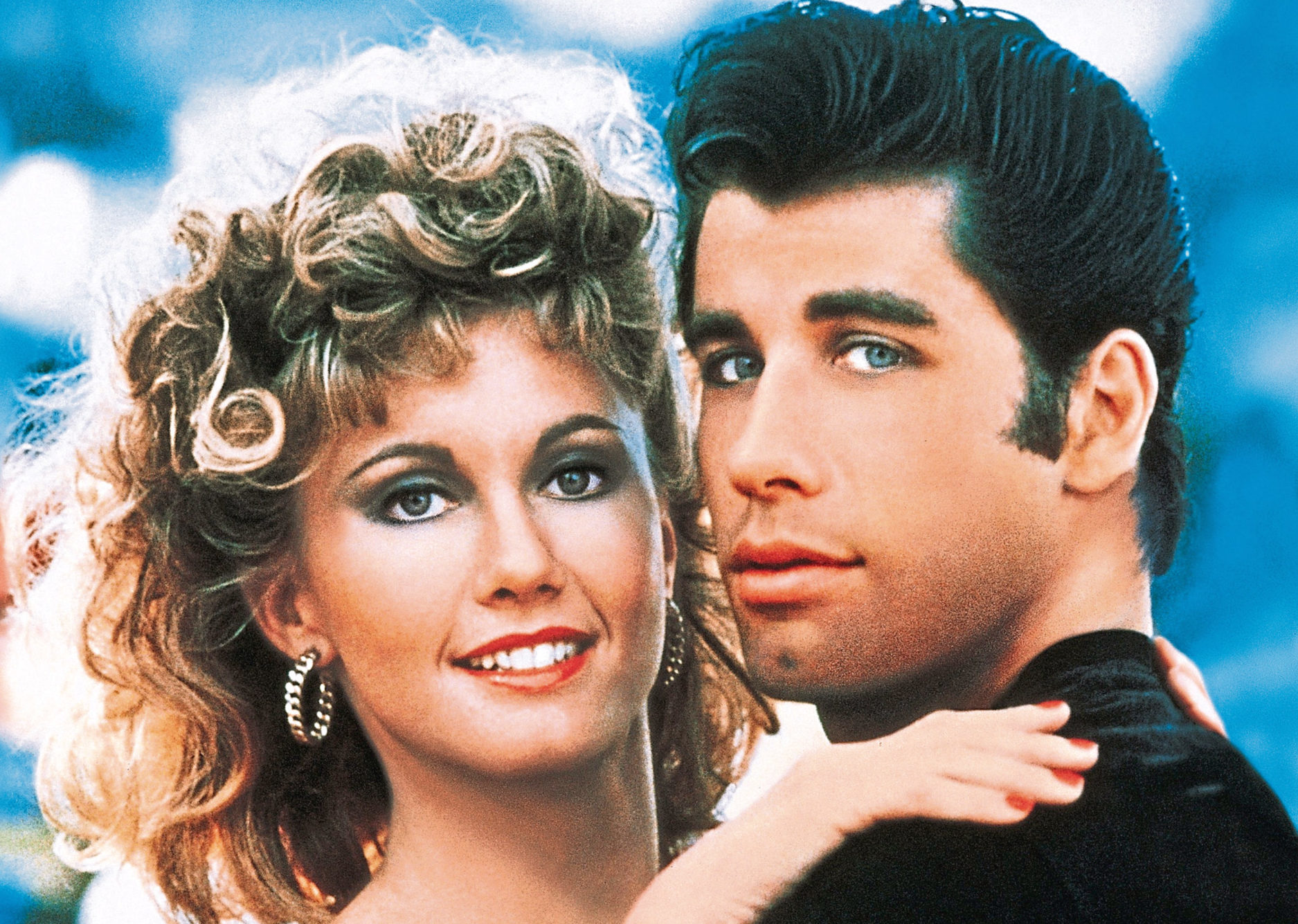 IT'S 40 years today since the T-Birds and the Pink Ladies first danced and sang their way into our hearts but we're still hopelessly devoted to Grease.
British cinemagoers were playing catch up in the summer of 1978 as US audiences first had a glimpse of the Hollywood version of one of the best-loved Broadway shows of all time in the middle of June.
The tale of teenage angst and romance set in a California high school became the most lucrative box-office hit in American movie-musical history as well as being the highest-grossing film of the year.
It came to Britain on September 14 and the country went wild for the nostalgia, the jukebox-style songs and, of course, the relationship between brooding bad boy John Travolta and squeaky clean good girl Olivia Newton-John.
Grease may have been the word but it's not uttered even once in the entire script. Frankie Valli sings it in the title song and it appears again with a "d" in the song Greased Lightnin'.
Grease of course refers to the Travolta character Danny Zuko, with his slicked-back, oiled hair and shiny black leather jacket. And to his gang of motorbike- riding, hot-rod-driving, engine-fixing fellow members of the T-Birds.
The role of Danny was initially offered to Henry Winkler – The Fonz from Happy Days – but he turned it down out of fear of being typecast.
Eventually Travolta got the part. He had played the role of Doody in Grease's national touring production in 1972 when he was just 17 and required a chaperone in the shape of his older sister Ellen.
Director Ran Kleiser had never made a feature film before Grease but he'd previously directed Travolta in the 1976 TV movie The Boy In The Plastic Bubble.
The role of Sandy Olsson – in the original stage musical it was Sandy Dumbrowski – was offered to Susan Dey (The Partridge Family) and was turned down by Marie Osmond. But English-Australian singer and actress Newton-John was producer Alan Carr's first choice right from the off.
Travolta was still only 23 when he started filming Grease – meaning imagining him as a teenager was not too much of a stretch.
Newton-John, however, was almost 29 and wasn't sure if she could pass as a high school pupil. Not only that, she hadn't been in a movie since her second acting vehicle, the 1970 musical Toomorrow, bombed at the box office.
"I was very anxious about making another film, because my music career was going well," she said.
Newton-John insisted on first doing a screen test with Travolta to make sure they had chemistry. She couldn't manage an American accent, so her character was changed to be an Australian. But it was always clear to Travolta she was the one that he wanted.
"She had a brilliant voice and I didn't think there could be any more correct person for Sandy in the universe," he said.
Travolta was determined to get her the part: "I insisted that we cast her."
Newton-John has since described Grease as a turning point for her musical career, allowing her to transition from mainly country-style songs to pop hits like Physical.
The specific pivotal moment was her appearance in skin-tight black satin pants, topped with a black leather jacket and cigarette in hand, in the film's finale carnival scene when Sandy breaks out of her shell to proclaim her love for bad boy Danny.
Olivia had to be sewn into those pants multiple times after the zipper broke. The iconic trousers were actually hers and were 25 years old when she wore them.
"Those pants changed my life," she has said since.
The opening song, as well as Sandy, Hopelessly Devoted To You and You're The One That I Want, were all written specifically for the film. Valli's Grease, written by Barry Gibb, became a No 1 hit in the US.
Newton-John's music producer and songwriter John Farrar wrote You're The One That I Want and Hopelessly Devoted To You, both also smash hits, reaching Nos 1 and 3 respectively.
Of the blockbuster songs, only Summer Nights came from the original Broadway production. In fact, Hopelessly Devoted To You wasn't even written until the film was halfway finished.
It wasn't recorded and filmed until everything else was complete, though that didn't stop it from receiving an Oscar nomination for Best Original Song.
The movie opened to widespread critical acclaim and box-office success and went on to gross nearly $160 million domestically, at the time the second highest-grossing picture in film history behind Star Wars. Adjusted for inflation, its domestic box office today would be $706m, or £503m. It cost just $6m to make.
Worldwide, Grease has earned another $400m, making it the highest-grossing movie musical ever until the 2017 release of the live-action Beauty And The Beast, starring Emma Watson and Dan Stevens.
Newton-John's acting and singing career soared with the success of Grease while Travolta's twin successes of Grease and Saturday Night Fever launched him straight into Hollywood's A-list.
The film won every People's Choice Award for which it was nominated: Favourite Motion Picture Actress (Newton-John), Favourite Motion Picture Supporting Actress (Stockard Channing), Favourite Musical Motion Picture, and Favourite Overall Motion Picture.
After the success of the first movie Grease was supposed to have three sequels. However, Grease 2, made in 1982 and starring Michelle Pfeiffer, flopped at the box office and plans for number three were cancelled.
Travolta and Newton-John were reunited in 1983 for the romantic comedy Two Of A Kind but alas the film was no Grease and received a panning from the critics.
Travolta's sister Ellen had a Grease cameo role as a waitress in a diner.
She uttered the single line "oh, there's Danny and Sandy" while watching them dance on TV.
Jeff Conaway had played Danny in the Broadway production but he was switched to play finger-snapping sidekick Kenickie in the movie.
In the original Broadway musical, which clocked up a then record 3,388 performances when it closed in 1980, Greased Lightnin' is sung by Kenickie.
That made sense because the lyrics are about Kenickie's car and how fast it will go. But before he would accept the role of Danny, Travolta insisted he be the lead singer on that song, with Conaway relegated to back-up.
Conaway began a serious relationship with Olivia's older sister while making the movie and two years later married Rona Newton-John, but the couple divorced in 1985.
Conaway later earned two Golden Globe nominations for his role in the TV series Taxi but sadly passed away in 2011 at the age of 60 from pneumonia with sepsis following a long battle with drug and alcohol addiction.
After winning fans' hearts as Betty Rizzo, queen of the Pink Ladies, Stockard Channing – who was the oldest "kid" in school at 33 – went on to thrive both on stage and the small screen.
In addition to starring in numerous Broadway shows, Channing notably played First Lady Abbey Bartlet on The West Wing as well as appearing in the hit show The Good Wife.
The day they filmed the scene for Look At Me, I'm Sandra Dee – a song in which Rizzo sarcastically warbles: Elvis, Elvis, let me be; keep that pelvis far from me – was August 16, 1977, the day Presley died.
Selected cinemas are staging special 40th anniversary showings of Grease while the stage production, which now includes all the movie songs, is still travelling the world, confirming the tale's cross-generational appeal.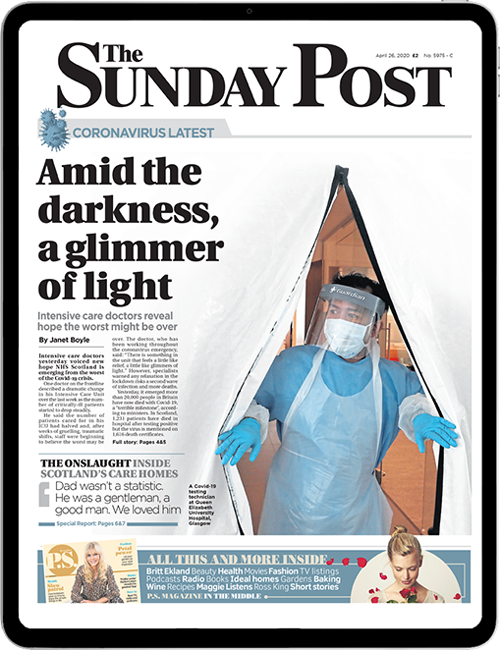 Enjoy the convenience of having The Sunday Post delivered as a digital ePaper straight to your smartphone, tablet or computer.
Subscribe for only £5.49 a month and enjoy all the benefits of the printed paper as a digital replica.
Subscribe