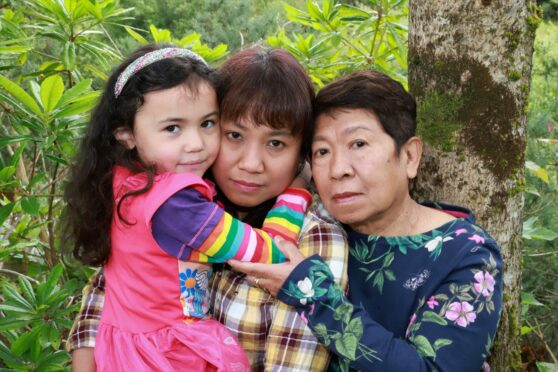 A grandmother from Thailand sheltering with her daughter in Scotland during the pandemic has been told she must leave.
Sumittra Khot-Asa 72, has been ordered to return to Thailand, where she lived alone, despite suffering post-traumatic stress disorder from the disappearance of her husband under a military coup.
She is being cared for by her daughter Sitsatree, a Thai/British citizen, at her home in Fort William. Her husband disappeared along with hundreds of others in a violent crackdown by Thai police during an attempt to establish democracy in the country in 1976.
Sitsatree 47, who came to the UK as a Masters degree student in 2009, brought her mother to Lochaber in 2020.
She said: "My father disappeared during the civil war between the government and the nationals when I was just an infant and my mother has no surviving family.
"It was a huge struggle for her living in hiding and caring for me as I grew up but we both worked hard to survive and I gained a place at a UK university. Since then I have worked in IT and as a translator and married and settled in Fort William."
She lives with her engineer husband Ewen Campbell and their daughter Marissa, five. She added: "All I want is to put a roof over mum's head and care for her in her most vulnerable later years. Despite several pleas to the Home Office, officials tell me they want to put her on a plane in 12 days' time, suggesting that she move into a home in a remote part of Thailand, alone and where she knows no one. I am not asking anything from the state in keeping mum but only the chance, like any dutiful daughter, to care for her in her remaining years of life."
Sumittra's heartbreak of losing her husband was buried emotionally for decades as she focused on living under the radar of government attention with her daughter.
"As can happen with post-traumatic stress, mum has suffered a breakdown caused by the late onset effects of losing my dad Kriengkrai.
"This has been recognised by doctors and is not uncommon in people who have lived and endured cruelty.
"During her breakdown, she revealed a great deal of past trauma, including the disappearance of my father, something which she had kept hidden for over 44 years. She has thrived under a loving family life in her later years and is now invaluable as a gran to our daughter. My mum is a quiet, devout, elderly Thai lady who is not up to being separated and put on a plane to Thailand. All we ask is that we can look after her."
The family's MP, Ian Blackford, urged the Home Office to review the case. He said: "The Tories' hostile policy is the heartbreaking cost of Scotland under Westminster control – and this tragic case illustrates just how unworkable the UK government's rules are. My office will continue to work with Sitsatree and her family but I urge the UK Home Office to review this case urgently."
The Home Office said: "We do not comment on individual cases. All applications are thoroughly considered on their individual merits."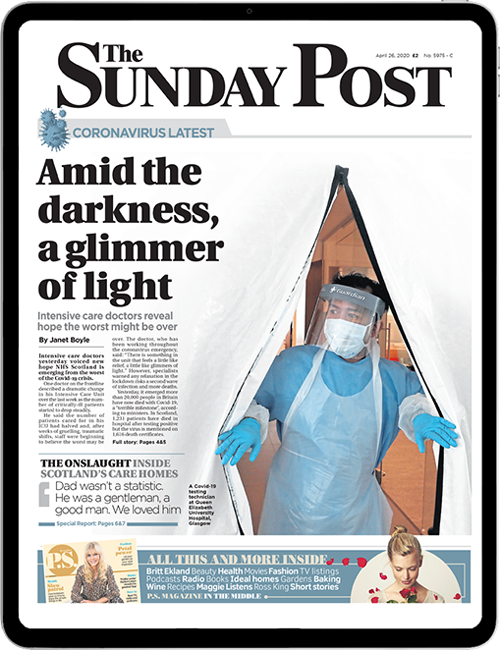 Enjoy the convenience of having The Sunday Post delivered as a digital ePaper straight to your smartphone, tablet or computer.
Subscribe for only £5.49 a month and enjoy all the benefits of the printed paper as a digital replica.
Subscribe